Top Spot in the League Tables for Richmond NVL Div2 Women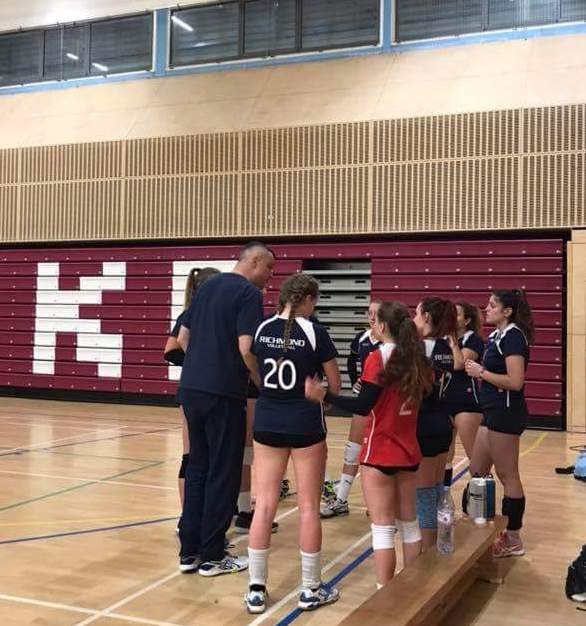 After their great performance last week away in Bristol and a very hard week training, Richmond NVL Div2 team played their first home match at Kingston Arena last Sunday vs Sussex Dolphins. They entertained the home crowd  with a 5-setter thriller and came away with a 3-2 victory (15-25, 25-16,25-21,19-25 and 15-8) to top the divisional table with two wins.
The team led by the captain Diana Csok  played some very exciting volleyball with powerful hitting and extremely brave defense. However, some unnecessary unforced errors did not allow to finish the game early.
The Head Coach Giorgio Scatigna "GSG" commented:  " The team is quickly learning to play together – game after game and training after training.
These girls have a great potential and they have been tested today.
I am  pleased with some aspects of the performance and intensity of the match. We are not giving up while playing long rallies. However, we need to communicate more and better and make simple things easy.
Very impressed this weekend with Aurelia Braguglia switching to the middle position for us, and some very well placed services and middle play sets by Lisa Canevari.
Now back to training to be ready for the next game in the National Cup against Super League team Wessex where the ball will travel much faster…
Nothing to fear! We just need to believe in ourselves, give the best support to each other and enjoy the experience.
I feel very positive about the game and opportunity presented to us"
MVP for Richmond was Gledia Jonuzi