Sheffield prove too strong for battling Richmond Docklands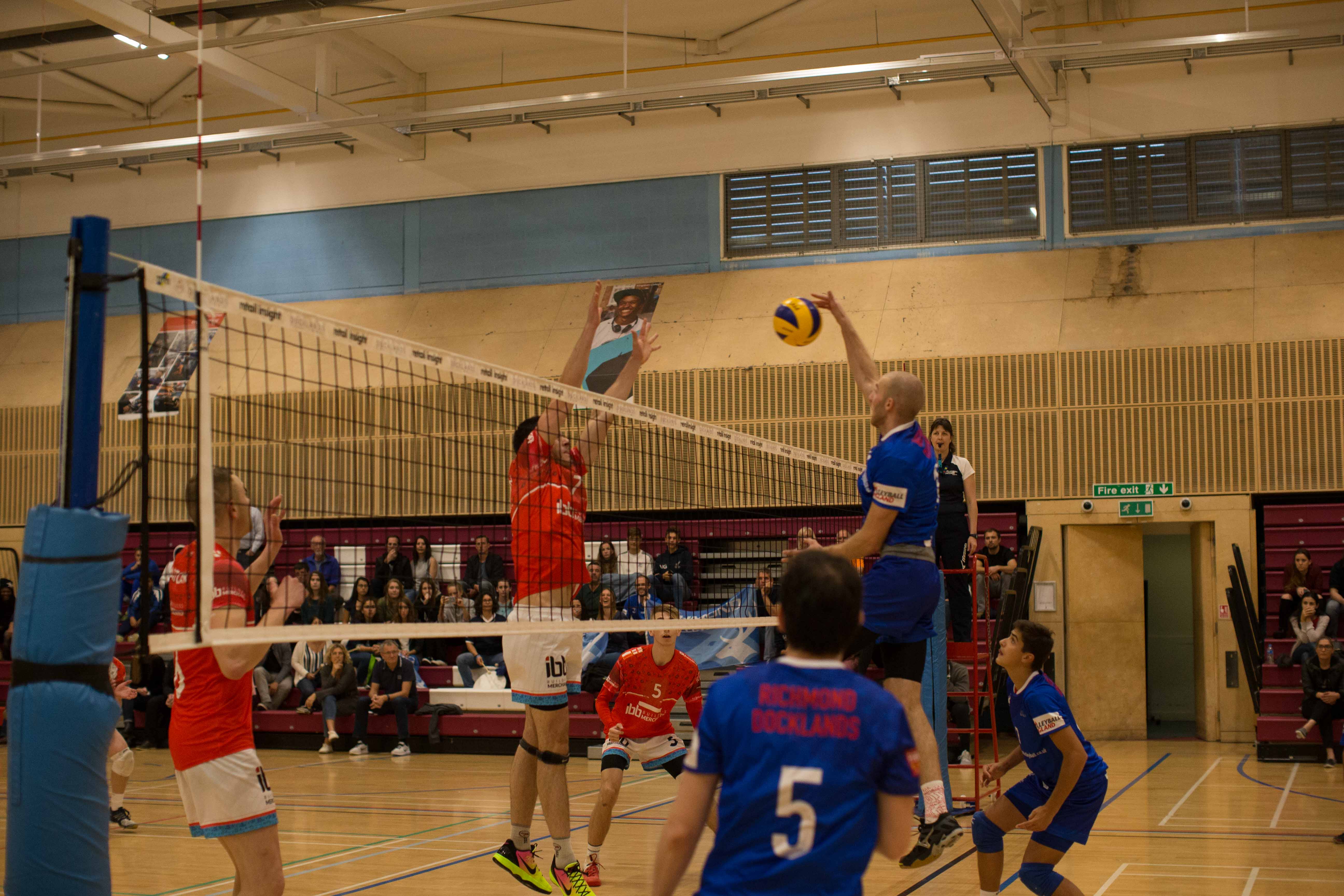 Richmond Docklands ended 2017 with a hard fought 3-1 loss against last year's Super8s runners-up Sheffield. Playing at their training venue Christs School, Richmond Docklands were hoping for an early Christmas present but despite playing some of their best volleyball of the last couple of months, they ended the year empty handed.
Captain Andrew Pink summed up his feelings afterwards, "I'm naturally disappointed with the loss but ultimately we can honestly say that we played a hell of a lot better than we did in our last two matches. If we'd played this well against Malory and Essex we'd have won at least one of those games. It's frustrating but I think we can go into the Christmas break in a more confident mood and look forward to more victories early in the New Year".
Sheffield have had an up and down season, losing away ties against recent successful teams like Northumbria and Polonia whilst also struggling to overcome Newcastle Staffs in the cup. However, Keith Trenam's team had brushed aside both Wessex and Team Essex and started the day as favourites. On the evidence of the first set this tag was clearly justified as they dominated play, comfortably taking the set 25-18.
Richmond Docklands switched their serving strategy and started to grow in confidence in set two, buoyed on by a healthy home crowd sat in close proximity to the court. It was Docklands who made the first substantial break, helped by blocks from Vuk Kosanovic and Javier Bello, to lead 11-7.
Julian Marcon began to show the sort of form he's been producing in training, taking the game to Sheffield and having great success at the net. His energy was transmitted to the rest of his team and Sheffield had no answer. Richmond Docklands won their first set in three matches to grab a foothold back in the match.
The home side maintained their momentum into the third set and started to go toe-to-toe with Trenam's team. Richmond Docklands coach Luis Bello encouraged his players to keep going for their shots and take on the Sheffield block.
His charges started to follow his advice and managed to turn a 5-8 deficit into a 16-14 lead. But despite some valiant defence by libero Matteo Veggian, the set started to drift the way of Sheffield. Another serving run by Matt Howe gave Sheffield some breathing space and they closed out the set 25-22.
Joaquin Bello had made his first start of the season and the 17-year old produced an assured performance, showing his great promise. His hitting radar started to fail him in the third set and former GB star Pink replaced him in set four. Pink made an immediate impact and despatched a number of killer blows to keep his side in the hunt. The set was finely balanced at 15-14 to Sheffield when Docklands failed to deal with a Howe serve that caught the net.
Sheffield then came out of the second technical time-out with more authority and were suddenly 20-15 ahead and the game was slipping away from the home side. Docklands managed to close the gap to three points but it was too late and Sheffield travelled back up north with three points.
Richmond Docklands return to Super8s action on Saturday 13th January at Kingston Arena against London Lynx. That will be the first of three home matches in the space of eight days that will go a long way to determining how successful Docklands' season ends up being.
Black Knight: Julian Marcon
Docklands MVP: Vuk Kosanovic
Sheffield MVP: Matt Howe