Richmond Volleyball kicks off the 2020 beach season with easter beach camps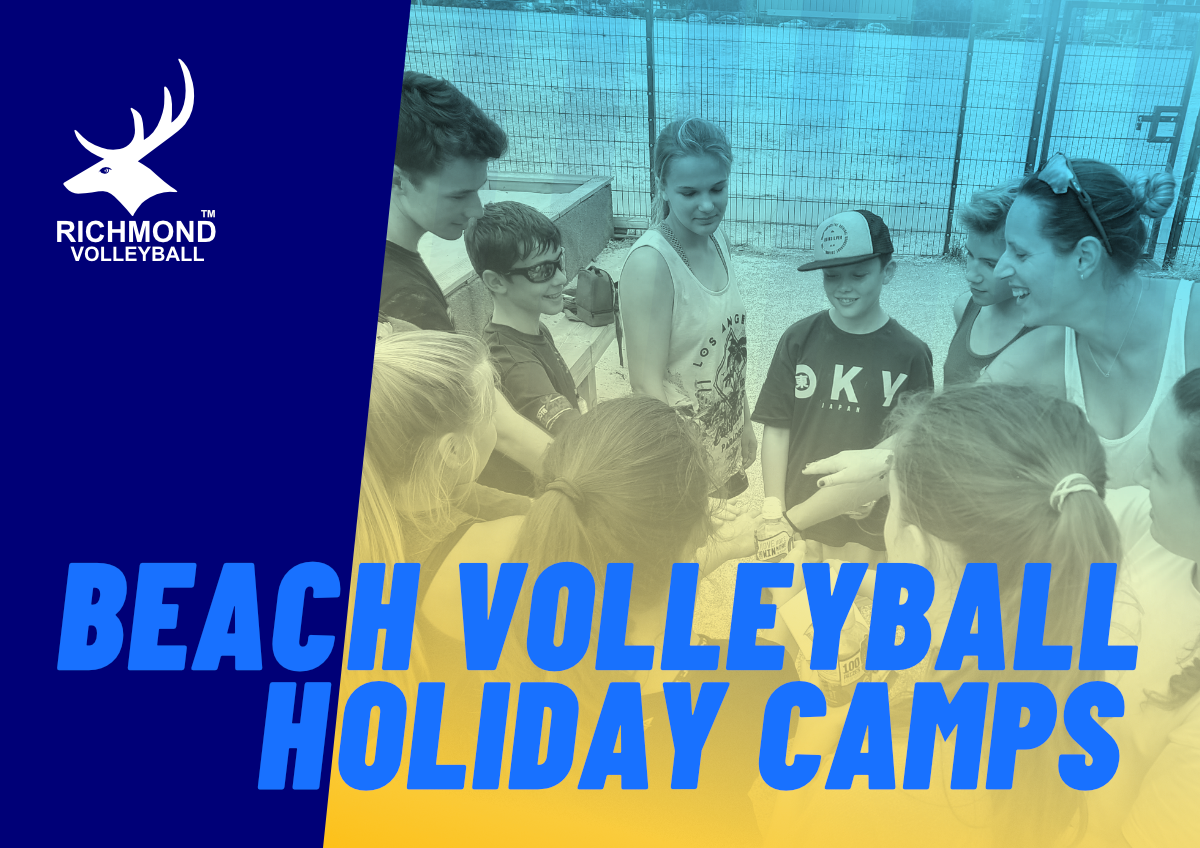 With the new beach summer season approaching, we are pleased to announce our junior easter beach camps. New this year, in addition to our popular junior beach camp for juniors aged 9 to 17, we are also running high-level training camps for advanced players aged 14 to 18.
Easter Holiday Camps (All levels)
The junior easter holiday camps are a great opportunity for boys and girls of all levels to learn or improve their volleyball skills, teamwork and communication through fun drills and games.
Dates: 6th-9th April and 14th-17th April
Age range: 9-17 year olds
Level: All levels welcome
Coach: Giulia Ponti
Costs: £80 per camp or £30 per day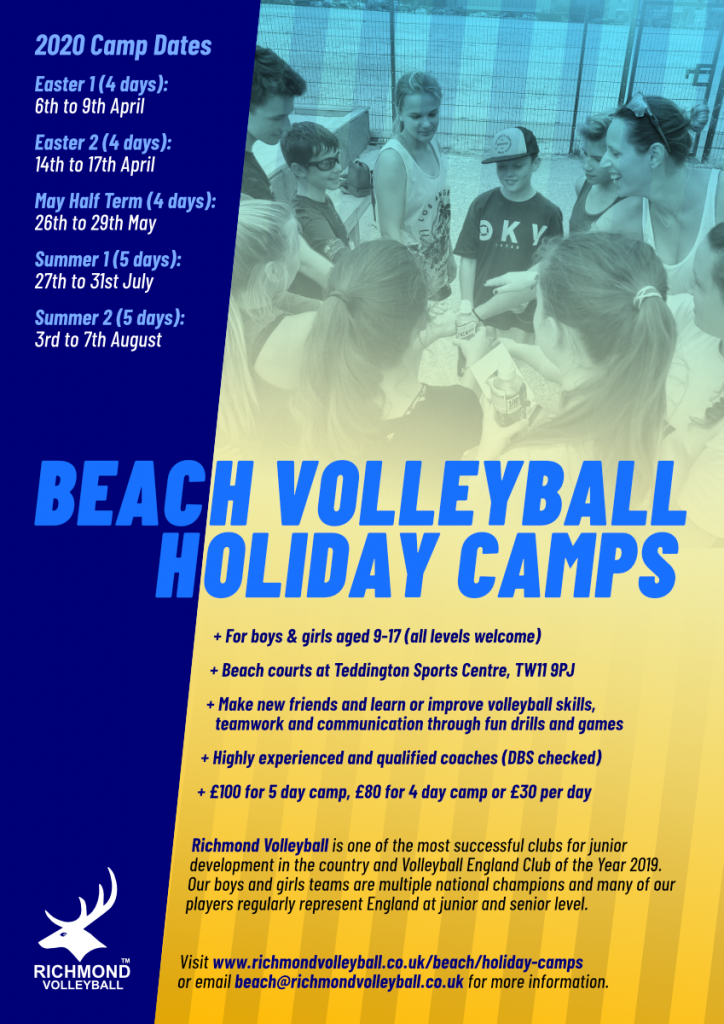 U18 Advanced Easter Camps
Get prepared for the season ahead with 2 days of intense, high-level training. This camp is suitable for advanced players aged 14 to 18 who are looking to compete at 3* or higher UKBT tournaments this year.
Dates: 14th/15th April (girls) and 16th/17th April (boys)
Age range: 14-18 year olds
Level: Advanced
Coach: Sam Dunbavin
Costs: £60 for 2-day camp