Malory give Richmond Docklands a wake up call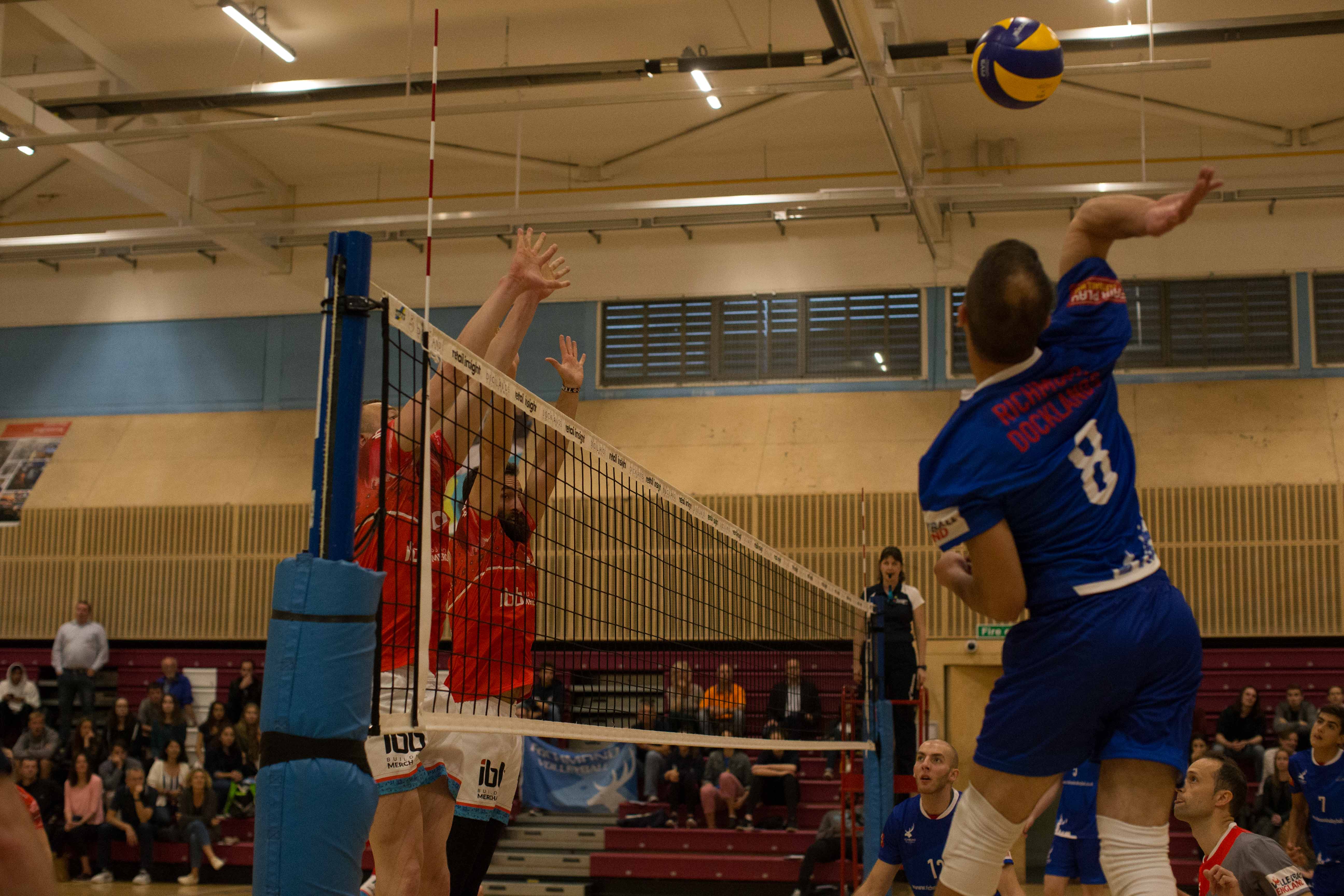 Richmond Docklands were given a wake up call by old rivals Malory Eagles who inflicted the first defeat of the season on Luis Bello's new team. After three wins in the Super8s, Richmond Docklands had made a dream start to their league campaign but in the 40th Docklands v Malory match it was Jefferson Williams' side that proved worthy winners on the day.
The very first point signalled the path of the tie with Scott Weninger dispatching a thunderous smash past the Richmond Docklands block to set the tone of the match. Richmond Docklands seemed stunned and Malory set about dominating every aspect of play. As the pressure on Richmond Docklands mounted, Malory's confidence grew and the home side had no answer.
Richmond Docklands found themselves chasing the game in every set and were unable to put sustained pressure on the visitors. The blocking of veteran Alex Bialokoz, playing in his 34th Docklands-Malory match, and new signing Mihail Stoev was outstanding, whilst Richmond Docklands' blocking game was virtually non-existent.
Bello commented afterwards, "Today was just not our day. It wasn't us out there. Malory just didn't allow us to play our own game. Their victory was very well deserved and I'm just sorry we couldn't put on a better show for all the supporters who came to watch today, we owe them more than that. But I'm confident we can raise our game again and come back stronger".
The result saw Malory leapfrog Richmond Docklands into second place in the table. Richmond Docklands now have three weeks until their next match. They travel to take on newly promoted Team Essex Blaze who are still waiting to win their first match.
* Black Knight: Panos Karagiannis
* Docklands MVP: Panos Karagiannis
* Malory MVP: Luca Pinter