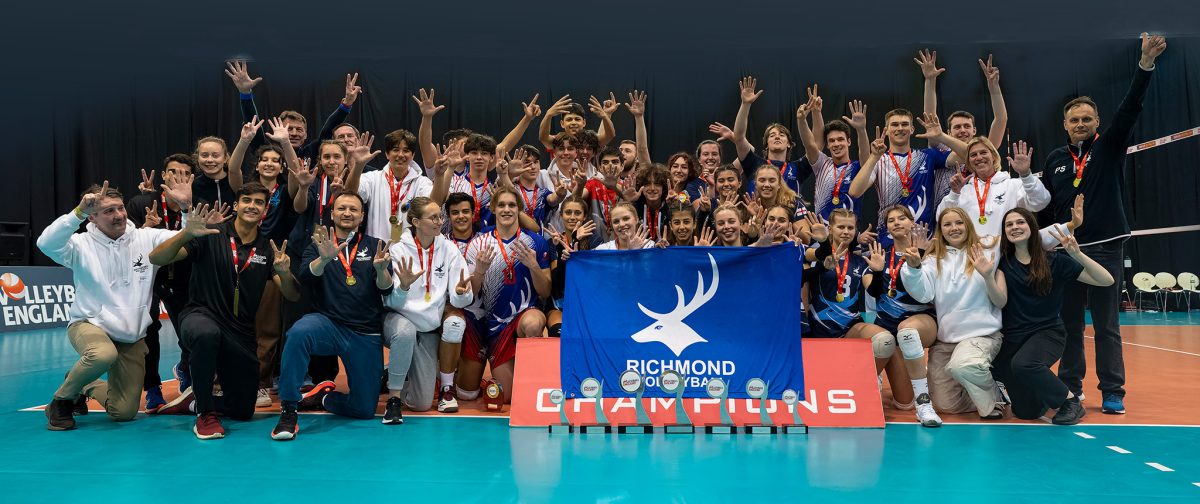 The weekend of April 23-24 saw Richmond Volleyball Club make history. The Club took home an unprecedented seven medals in the National Volleyball Championships at the National Volleyball Centre in Kettering.
Richmond Volleyball Club qualified for seven national championship finals: Under 15s, Under 16s, Under 18s Girls and Boys and the Men's Cup. They took home a clean sweep of gold medals in all categories entered.
ANDY HOPPER Club Chairman, says:
"To qualify teams in all six age group finals was an amazing achievement but then to return from Kettering with an unprecedented six junior gold medals was simply epic. And after many years of success at junior level, securing the club's first senior trophy in the men's cup was another astounding victory. The support we had all weekend was extraordinary and played a massive part in our success. Thanks to all the parents and supporters who travelled to Kettering and made it feel like home. The first season after the pandemic has been incredibly hard for everyone and I'm so proud of all the players, coaches, team managers and volunteers who have made these incredible results possible".
The Men's National Cup Final is the prime knockout title in the Volleyball England competition calendar. More than 50 teams entered this season's Men's tournament, competing at local, regional, and national level. The Cup Final on April 23 saw two of the country's top teams Richmond Docklands and Newcastle Staffs battle it out on court. With the first two sets under their belt, Richmond found themselves 19-11 down in the third. But some tactical adjustments by coach Marcel Sivak and some determined play by his players saw Richmond secure a 27:25 third set victory and the title.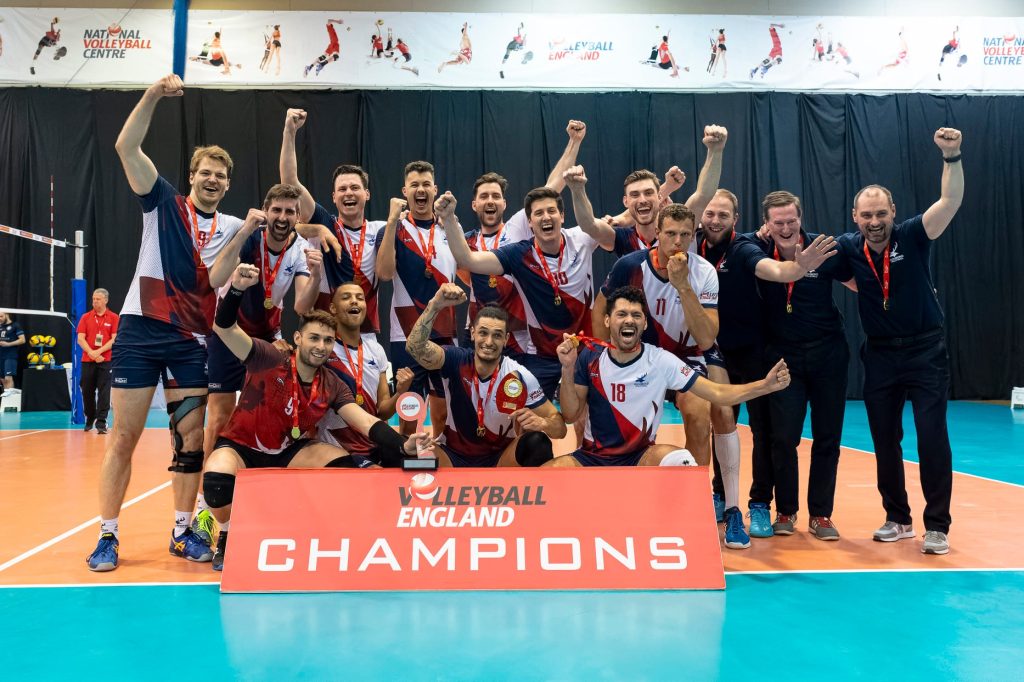 The Junior Grand Prix, which started in January, saw a record number of 309 teams split into two tiers competing in qualifying matches up and down the country. Richmond had entered five boys' and 13 girls' teams. From the start of the tournament, Richmond juniors topped each stage, consistently winning their pools in all age groups and securing their place in finals.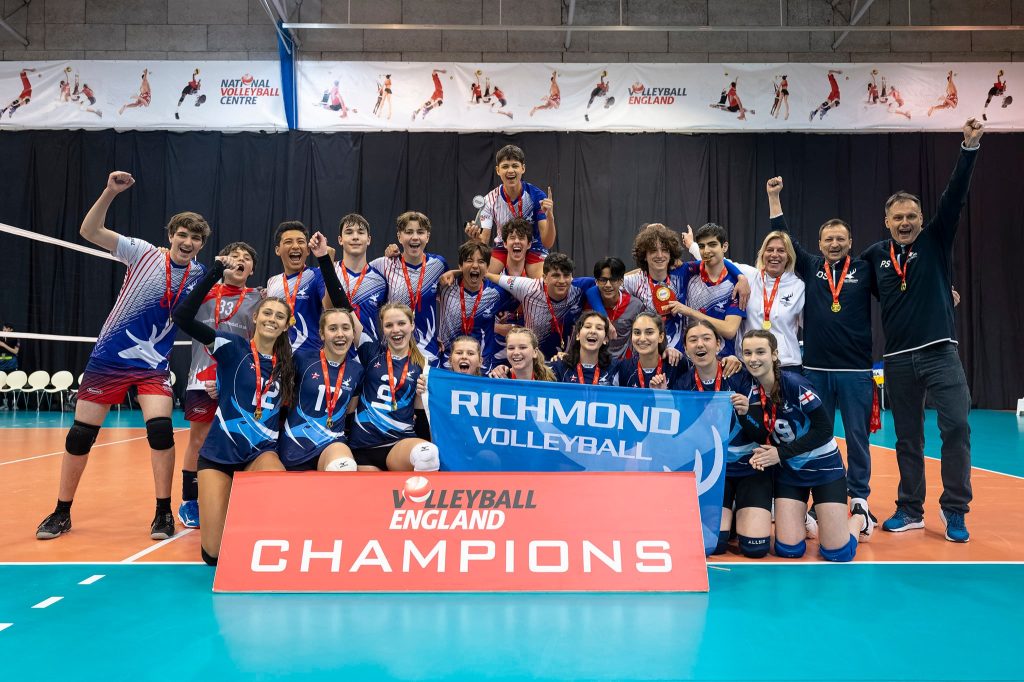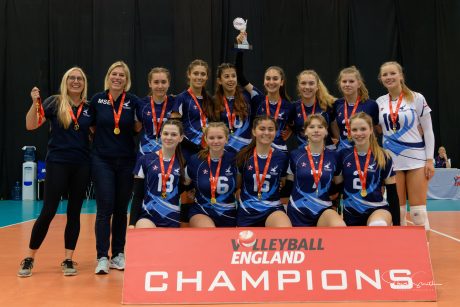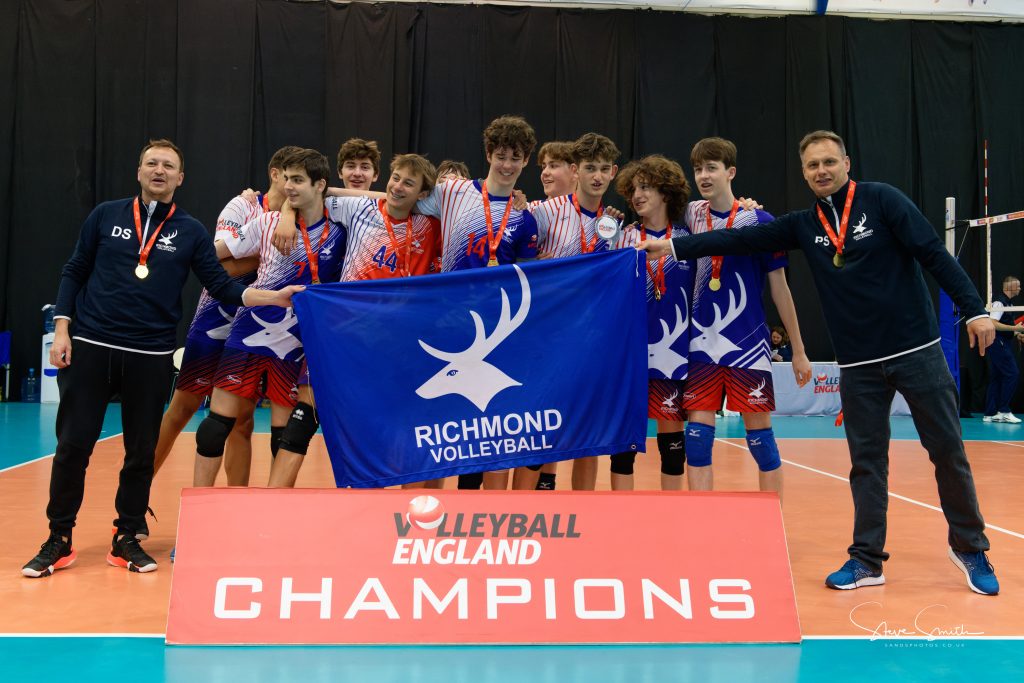 On Saturday, Richmond's Under 16s girls and boys were on top form, they played consistently well and didn't lose a single set. The U15s followed suit on Sunday morning. The Sunday afternoon championship finals proved a little tougher for Richmond's Under 18 boys and girls. There was a lot of pressure on the Richmond players to keep up their string of successes and some strong rivals as Richmond boys faced IBB Polonia Academy whilst Richmond girls faced Urmston Grammar. The matches got off to a shaky start for Richmond with a loss for both the boys' and girls' teams in the first set. In the second set both Richmond teams got back on track, calmed their nerves, and started to show how well they could play, both teams sealed their victory in the fourth set.
PETER SOCZEWKA Men's Junior Coach says:
"It has been hugely satisfying seeing Richmond Volleyball junior teams competing and playing their best volleyball this season at the national finals. Our rivals Polonia Academy and Urmston Grammar showed great volleyball on the day, but it was not enough to beat our teams. Now most of our juniors will move to the beach training to improve technical skills and agility which would hopefully allow them to be successful in the next indoor season".
This year's tournament was the first time in two years that clubs could take to the national stage and compete in the National Championships, as the 2019/20 season was cut short due to the coronavirus pandemic.
MIKE KEEFE Women's/Juniors Girls Division Manager says:
"This has been an unprecedented year for Richmond Volleyball with post-Covid demand leading to a 40% rise in the number of volleyball players we have had training this season. Volleyball is one of the fastest growing sports in the UK and getting as many players on court as possible post various lockdowns was our number one priority along with continuing to develop the talent already present within the club. After making it to the National Finals in 2020, only for these to be cancelled due to the first lockdown, we were hungry to get back to the top of all three Junior competitions two years on. The coaches and teams did not disappoint winning Gold in the U18, U16 and U15 categories which is a first for the club and hasn't been done by any other club for several decades. We are very proud of the players, coaches and team managers and would like to thank all the parents, volunteers, and venues for their unwavering support in our return to the highest levels of the sport."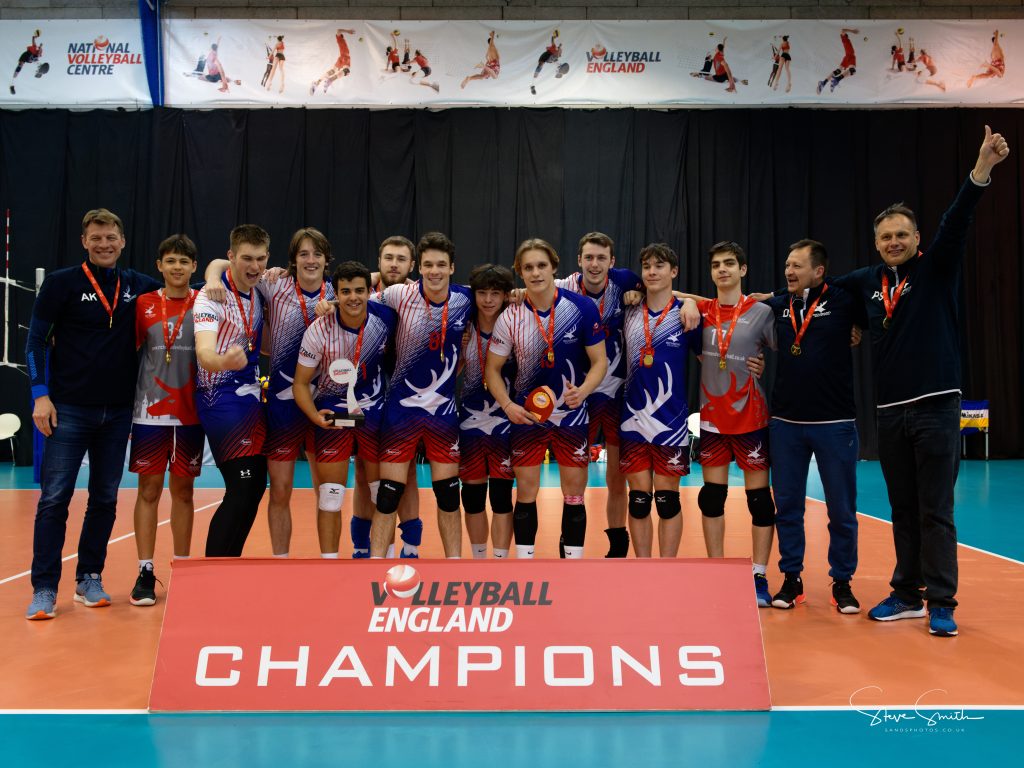 Richmond Volleyball Club celebrates its 30th year this summer
Founded in 1992, Richmond Volleyball Club provides indoor and beach volleyball for players of all ages and abilities across West London and Surrey. It has several senior men's and women's teams competing in the national, regional, county, and local leagues.
This season's wins make Richmond Volleyball Club the most successful Volleyball Club at junior level in England. Its thriving junior division offers training for 10-year-olds and above and over the past five years the club has developed a track record of producing quality athletes for Volleyball England's talent pathway. Later this Summer four Richmond players will be vying for the number one spot to represent their country in the 2022 Commonwealth Games in Birmingham. Look out for Richmond players: Javier Bello, Joachin Bello, Enrique Bello and Katie Keefe.
MARCEL SIVAK Club Secretary concludes:
I am very proud of what the club has managed to achieve this season. I am immensely grateful to all the players and coaches for their hard work and enormous dedication. Without their endless dedication, none of this would happen. This season is proving to be a successful and a historical one on the court, but it is important to highlight that it has been an excellent example of teamwork also off the court and behind the scenes, as it was the teamwork and sacrifice that carried this team through some challenging times to the successful finish. It is a great place to be but equally the success offers new opportunities for the club that we should look to explore with similar dedication and hard work in the coming months.
Scores from the Volleyball England National Cup Finals:
Men's National Cup Final | Newcastle Staffs vs Richmond Docklands | 0-3 (23-25; 19-25; 25-27)
U18s Boys National Championships Final | Richmond vs IBB Polonia Pro Volley | 3-1 (22-25; 25-11; 25-15; 25-21)
U18s Girls National Championships Final | Richmond vs Urmston Grammar | 3-1 (20-25; 25-12; 25-18; 25-17)
U16s Boys National Championships Final | Richmond vs Urmston Grammar | 3-0 (25-17; 25-16; 25-22)
U16s Girls National Championships Final | Richmond vs Urmston Grammar | 3-0 (25-10; 25-23; 25-10)
U15s Boys National Championships Final | Richmond vs Urmston Grammar | 3-0 (25-17; 25-13; 25-22)
U15s Girls National Championships Final | Richmond vs Volleyball Development Camps | 3-0 (25-21; 25-14; 25-14)