RVB NVL 1 Women walk into next round of the Cup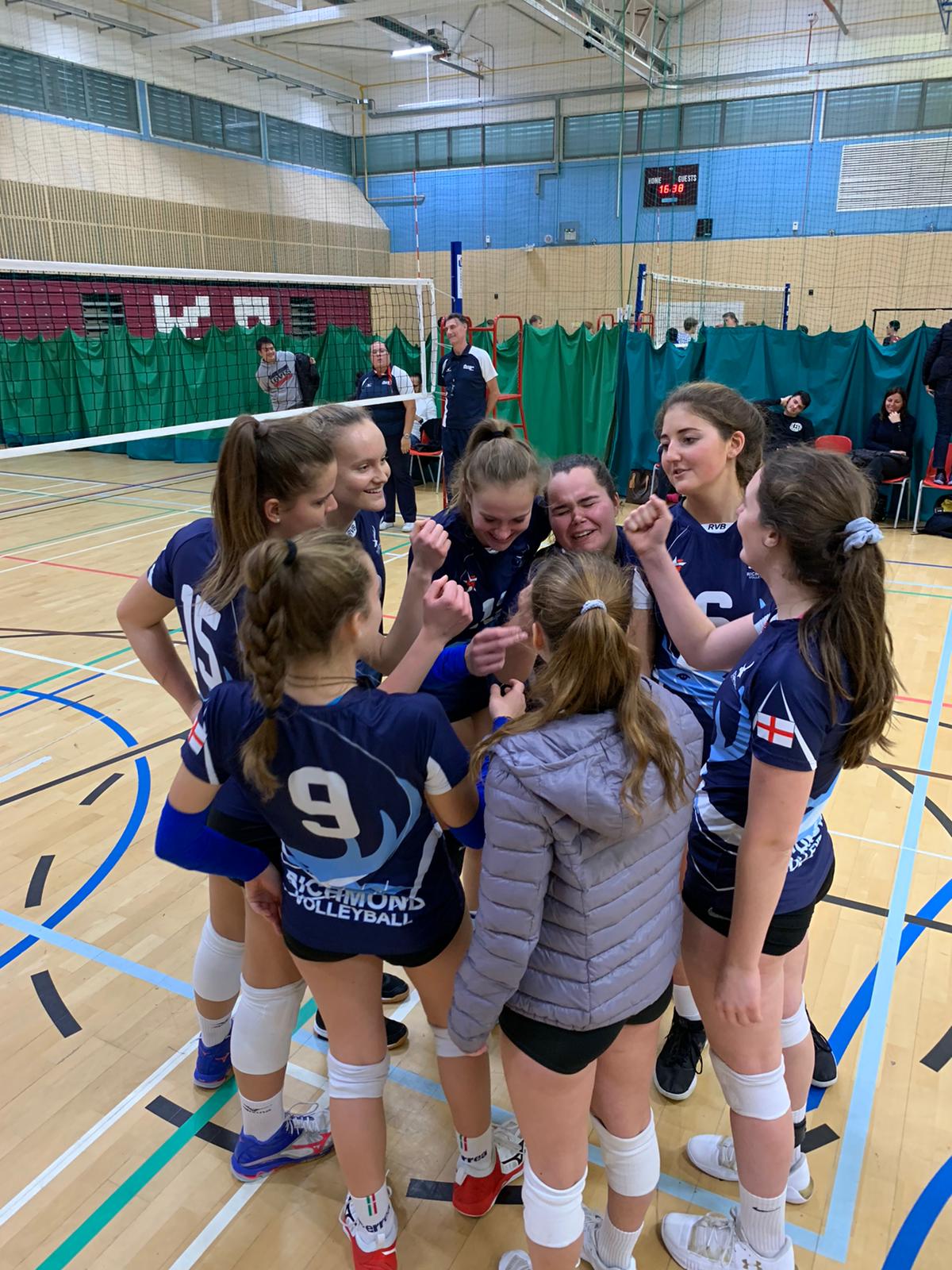 RVB Women Div 1 team continues the good start of 2019-2020 campaign with a convincing 3:0 win in their first National Cup game versus Plymouth Mayflower.
Plymouth has won their first tie against Div 2 Wessex and represented a good mental challenge for the RVB team.
Due to some early injuries and players missing due to school commitment Coach Giorgio Scatigna-Gianfagna "GSG" had to make some  adjustments to his first 6.
The game plan was very simple – be aggressive when you can, play with intelligence and move the ball around.
First set finished with a strong statement of intent at 25-12 with great points from the captain Katie, great back court attacks from Aurelia and Gledia and well placed serves from Aurelia and Brandi.
Second and third sets finished at 25-15 and 25-9 with some great play by middles Katie and Grace, clever points from Linsday and some good new attack combinations practiced during the training.
Coach "GSG" commented "Another good display by the team. They are working hard in the gym and on the court. I can not ask more than to work,work together and have fun. Few areas of our game still need to be polished to prepare for more challenging games but overall I am happy with the team performance. Next weekend is probably the first real league test for us with 2 games over the weekend. And our next Cup opponent  on the 10th November is Super League Team Malory. We will be ready!"