RVB NVL1 Women : Solid on the home turf against Oxford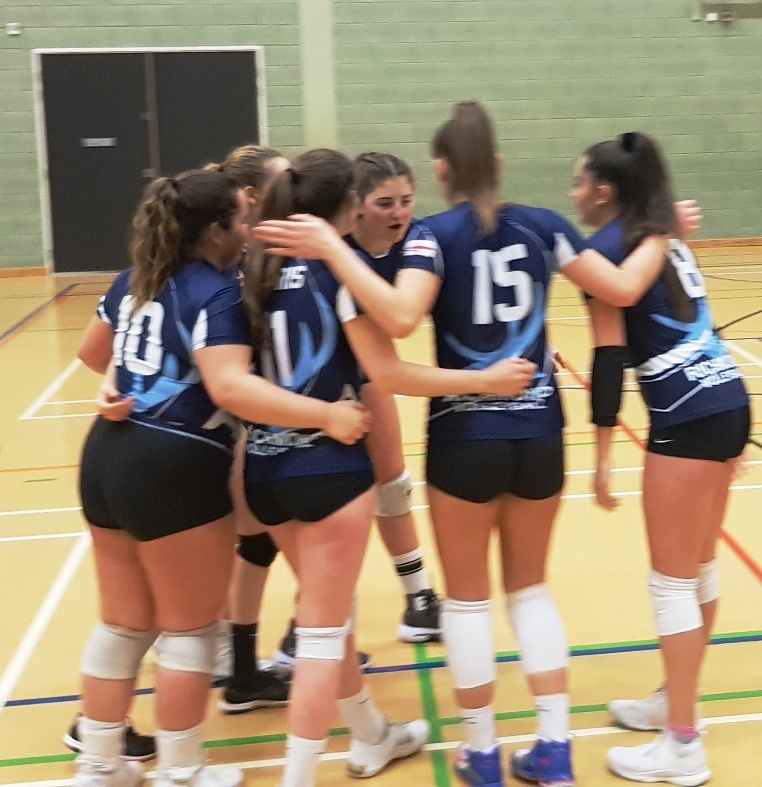 Last Sunday Oxford was coming to Richmond unbeaten after four games hoping to consolidate their leading position in the league before Christmas. But it was not to be. After conceding the opening set, Richmond team claimed the next 3  and the top spot in the League table.
RVB team had only 7 players, but they were focused and determined. And so the battle began…
RVB preparation for this fixture could not get any worse with a bad virus going around in the team forcing some players to miss all training, and some players still recovering from injuries.
Coach Giorgio Scatigna-Gianfagna "GSG" had to make some  tactical decisions and re-calibrate the first six with England Libero Beth moving to the outside hitter position.
RVB started slowly and seemed a little intimated by Oxford MVP number 10 fast  hits. They were trailing at the first 8-3 and second 16-7 technical timeouts. But then the team started to play with more purpose with Katie, Aurelia and Gaia  winning great points and got mentally prepared for the second set.
Second set was a total different display with Gledia and Lisa converting some great serves, and then Katie and Gaia playing some great cross combination leaving Oxford totally confused and without the ability to reply.
Third and fourth sets were the best display so far with Captain Katie winning great points and Aurelia hitting really hard down the line. The team was just unstoppable and taking a 16-4 lead at the second TO of the fourth set Richmond have not lost a grip to the end and finished the game at 25-11.
Coach GSG commented " This was a great test for the young team. They got together against adversity and played for each other. This is a brilliant result which consolidates RVB at the top of the Div 1 league table. We have one more game next week with hopefully a full team to finish the year on a high before a well deserved Christmas break. Also today we have reached our first target of the season – our 6th win,  and now we just need to keep our head down,  work hard and dream big. Why not!"
Match MVP for RVB was Katie Keefe