RVB NVL 1 Women unwrap top league spot before Christmas with 3-0 win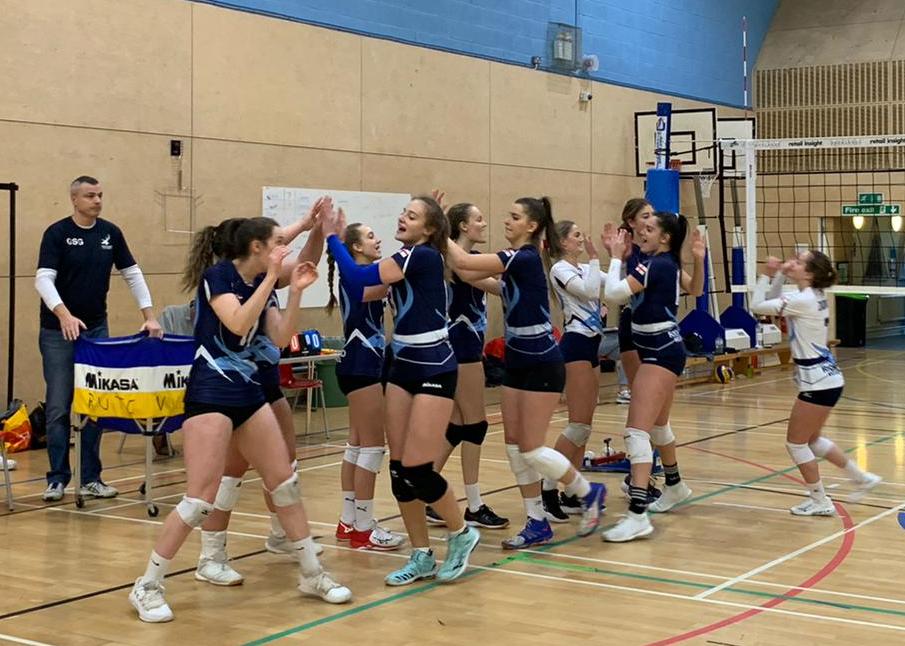 Richmond first team ends the 2019 at the top of National League Division 1 after claiming 3-0 victory at home vs Dartford this Sunday.
Richmond played more games than the closest rivals and the only so far unbeaten team in the league  – London Inter Orcas. But keeping the top spot in the league table for several weeks was a great motivation and confidence booster for a young team.
After an amazing game against Oxford last week there is sometimes  a danger of a sort of "hangover" but the team worked hard at training during the week and started a new challenge against Dartford at home well.
With some small changes to the starting 6 Coach Giorgio Scatigna-Gianfagna "GSG" instructed the team to concentrate hard and close the game quickly.
With great serving by Lisa, Gaia and Gledia, some good strong winners by Katie and Aurelia RVB finished both first and second sets at 25-17 with no trouble.
In the third set the coach made some changes to allow all the players to deservedly be part of the game.  What followed were some great combinations by Aurelia, Katie and Grace and overall  good defense performance by Beth. This allowed Richmond to close the set and the match at 25-21.
Coach GSG commented,  "I can not commend enough the team for their effort and attitude. We have been training since August, we had to cope with a few injuries and we had some not very "pretty" games but overall I believe we fully deserve to be where we are. It is incredible to think this team was playing Div 3 only 2 years ago!
A big thank you goes to our supporters, volunteers and a fantastic Team Manager, Ilaria. "
Richmond MVP in this match was Lisa Canevari.