RVB Men 'It was a job well done winning 3-0 against Cardiff'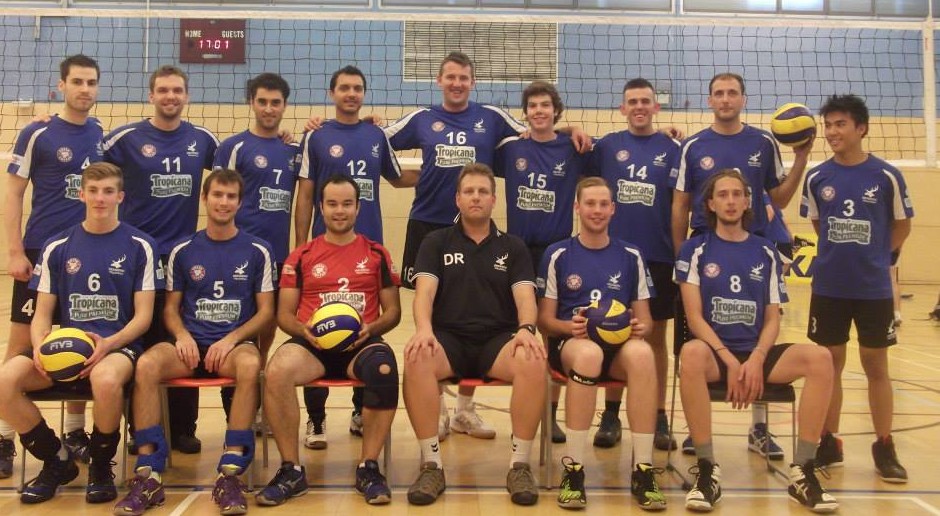 It was a job well done on Saturday against Cardiff VC moving the Antlers 3rd in the Men's National League Division 2 South table.
It wasn't easy because Cardiff (4th in the league) are a very well-organised team with a lot of hitting power, and they made it very difficult for us .   We displayed a solid team performance (passing 53% efficiency, hitting 42%, Serving 5% and Setting 83%), our blocking performance (47%) was one of the best this season and our Average Per Set Hit Kills ratio was also our best this season with 13.7pts. We needed to be patient, intelligent and use our opportunities, and that's what we did.
In the 3rd Set we saw Feihl Sarmiento (U18 Junior) and it was a good opportunity to give him a chance to play and he showed when he came on that he is not scared, he is not fazed by the occasion and produced the killing blow with a superb solo stuff block.
We now have a big test against Wessex on Sun 12th April travelling away to Dorset. They are top of the league and are playing very strongly so we know we will need to be at our very best to get the three points.
Thanks for your support.
David
Final Result: Richmond VB [3] v Cardiff VC (0)
Set Results:   25-22; 25-18; 28-26
RVB MVP:  Kevin Duseaux
RVB Top points scorer: Anas Amer