Richmond Docklands makes statement of intent with historic Super 8s debut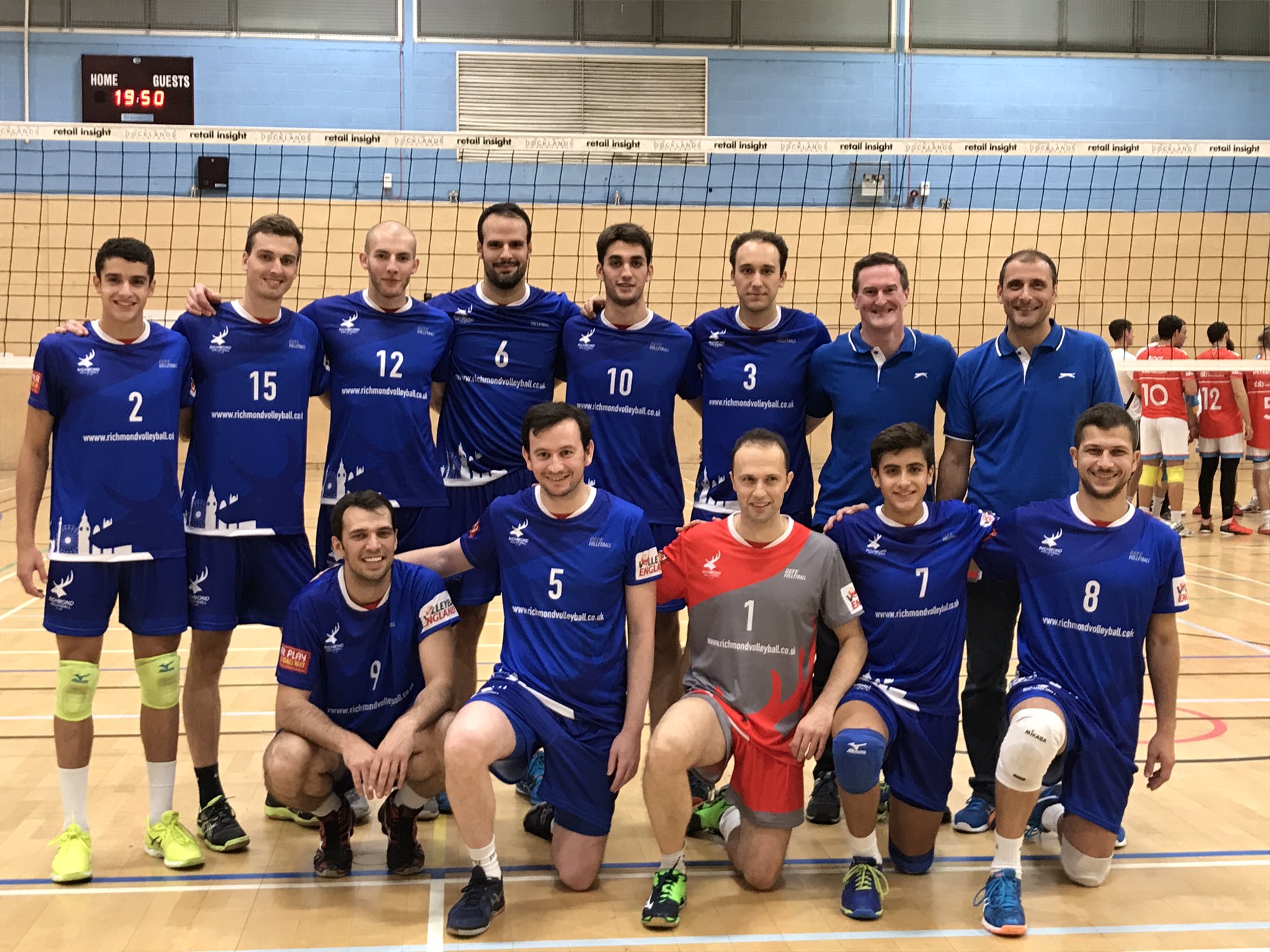 Newly formed club beats champions IBB Polonia in five sets
After an off-season fraught with protracted negotiations between London Docklands, one of the most historic clubs in the country, and Richmond Volleyball Club, a rising force in English Volleyball, the debut match of the newly formed Richmond Docklands ended in a dream scenario.
The simple fact that Super 8 volleyball was played on Saturday evening at Kingston College Arena was a significant achievement and testament to the vision and hard work of all involved at both London Docklands and Richmond Volleyball Club.
Having muddled through the past few Super 8s seasons with solid but not spectacular results, and boasting an ageing squad, London Docklands took the difficult decision to call time on the one-team club and sought to lend their significant experience built over more than 20 years at the top of English senior men's volleyball – and a Super 8s place – to a more well-rounded club.
Enter Richmond Volleyball Club.
The award winning Richmond has myriad teams across all age groups and ability levels, including mixed, men's women's and junior divisions, and a thriving schools and satellite programme all across in southwest London.
It was a perfect fit.
By coincidence, Richmond Dockland's starting six selected by Head Coach Luis Bello for the new team's first ever competitive match saw three former Docklands players line up next to three for Richmond VC players.
With limited training time together, Richmond Docklands relied heavily upon the boisterous home support of over 200 fans, and their drums, to guide them through the first set again last season's champions IBB Polonia. A seesaw affair, littered with early season errors, saw Richmond Docklands narrowly lose 27-25 when it so easily could have been the other way around.
Wise words in-between sets from both Bello and former London Docklands starlet-turned coach Andy Hopper reignited the rapidly gelling side and Richmond Docklands ran out comfortable 25-16 winners in the second set.
IBB Polonia aren't the champions by accident however, and the Ealing-based experienced side quickly turned the third set into a 25-15 route before Richmond Docklands and their throngs of fans knew what was happening.
The match threatened to be a painful case of 'what if' for the new team, but under the impressively composed performance of 17-year-old setter Javier Bello, Richmond Docklands raced into an early lead in the critical fourth set. Never letting IBB Polonia get closer than three points, the match progressed to the tiebreak.
With all the pressure on the champions to beat the debutants, IBB Polonia responded to their noisy supporters demands by taking four of the first five points. However, Richmond Docklands began clawing back points slowly and were delighted to change sides with just a point between the two sides.
Fantastic rallies thrilled the fans as the two teams traded blows, but it was Richmond Docklands who converted the key points in the end to take the impressive fifth set victory 15-12 and with it the match.
On court Richmond Docklands captain for the day Andrew Pink, who made his London Docklands debut when match MVP Javier Bello was just five years old, said after the match "When we took our first steps towards a merger at the end of last season, I don't think any of us could have imagined that not only would be play our first match in front of one of the largest Super 8s crowds I can remember, but that we would beat the champions to open the season.
"It's a brilliant result. Richmond Volleyball Club has been doing fantastic work for many years to nurture and grow the game we all love, and I'm delighted that the club now has a Super 8s team that is sitting on top of the table.
"Of course, we'll have difficult days during the long season ahead, but we're determined to make an impact this year on the court. The entire team wishes to thank all those involved in both clubs as we merge into one, and especially those noisy fans who came out to support their new team!"
Richmond Docklands open their cup campaign next weekend with a trip to Manchester before returning to Super 8s play.