Back to the Future for NVL1 Richmond Women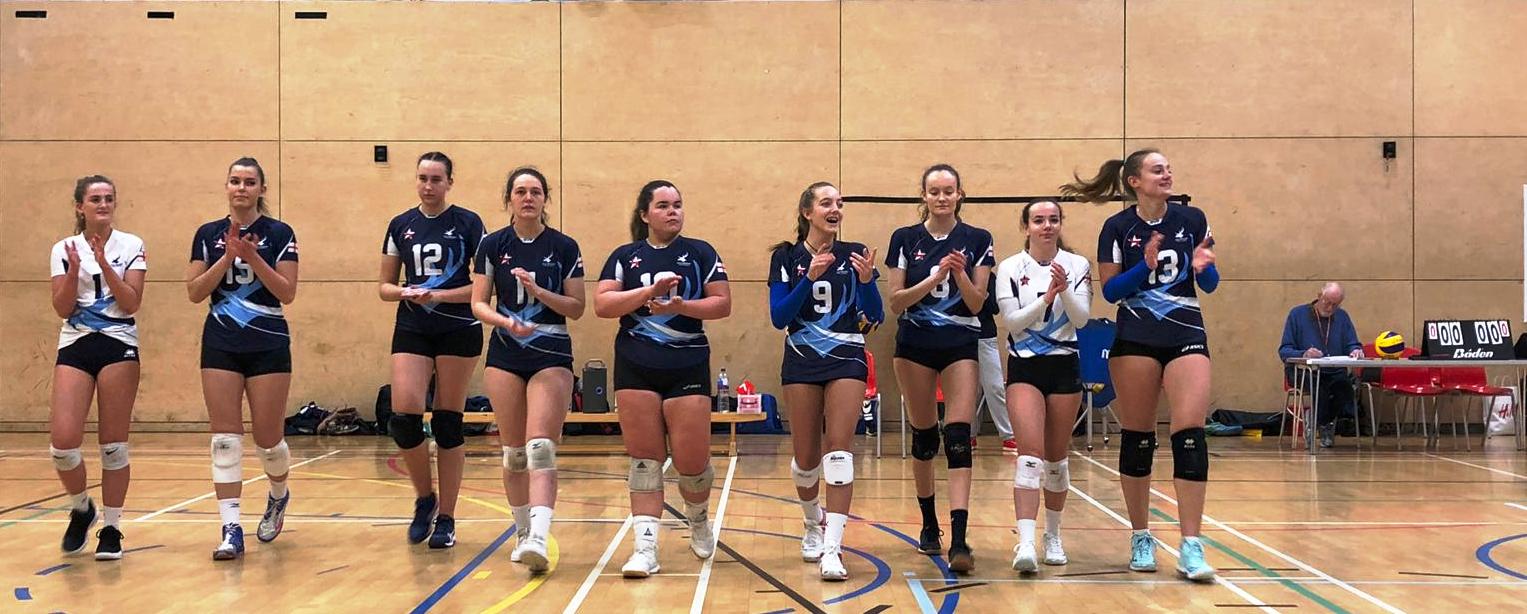 Last Sunday it was a masterclass in speed, power and team spirit for the RVB team from a visiting Super League team London Malory, one of the most established in England.
Visitors took away 3:0 victory and Richmond's hope to get to the next round in the National Cup.
Richmond was missing its captain, Katie Keefe but was determined to fight hard from the start and so kept it tight till the first technical timeout at 7-8. However, the initial euphoria did not last. Combination of several serving errors and  great blocks from Malory saw RVB team becoming more and more timid in their approach to the game. They managed to gain just a few more points before the visitors wrapped up the set at 25-10.
Second set started very poorly with the sense of defeat seemed to start entering  the young minds of the RVB players. Nevertheless,  good blocks and middle attacks by Laura, some good serving from Grace and  good team defence saw RVB scoring more points than in the first set – 12-25.
Coach Giorgio Scatigna-Gianfagna "GSG" found all needed encouraging words in the break, and in the third set RVB took a lead at 11-8 with Gledia using well the opposition's block and some great defensive work from Beth.
Malory increased pressure with some great blocks and powerful attacks to take over at 20-18.
RVB had a good momentum to ride on and leveled at 20-20 with 2 great blocks by Laura. Unfortunately, 3 unforced errors that followed allowed Malory to charge ahead to the point of no return for RVB  and to close the third set and the game at 25-20.
Coach GSG commented " This was a great reality check for the team to understand what it means to be a Super League team. We need to learn to compete and play our game plan and believe in ourselves more and more. Now back to training to prepare ourselves for 4 more games before a Chirstmas break starting with another long journey to Sunderland."