Wessex deny a battling Richmond Docklands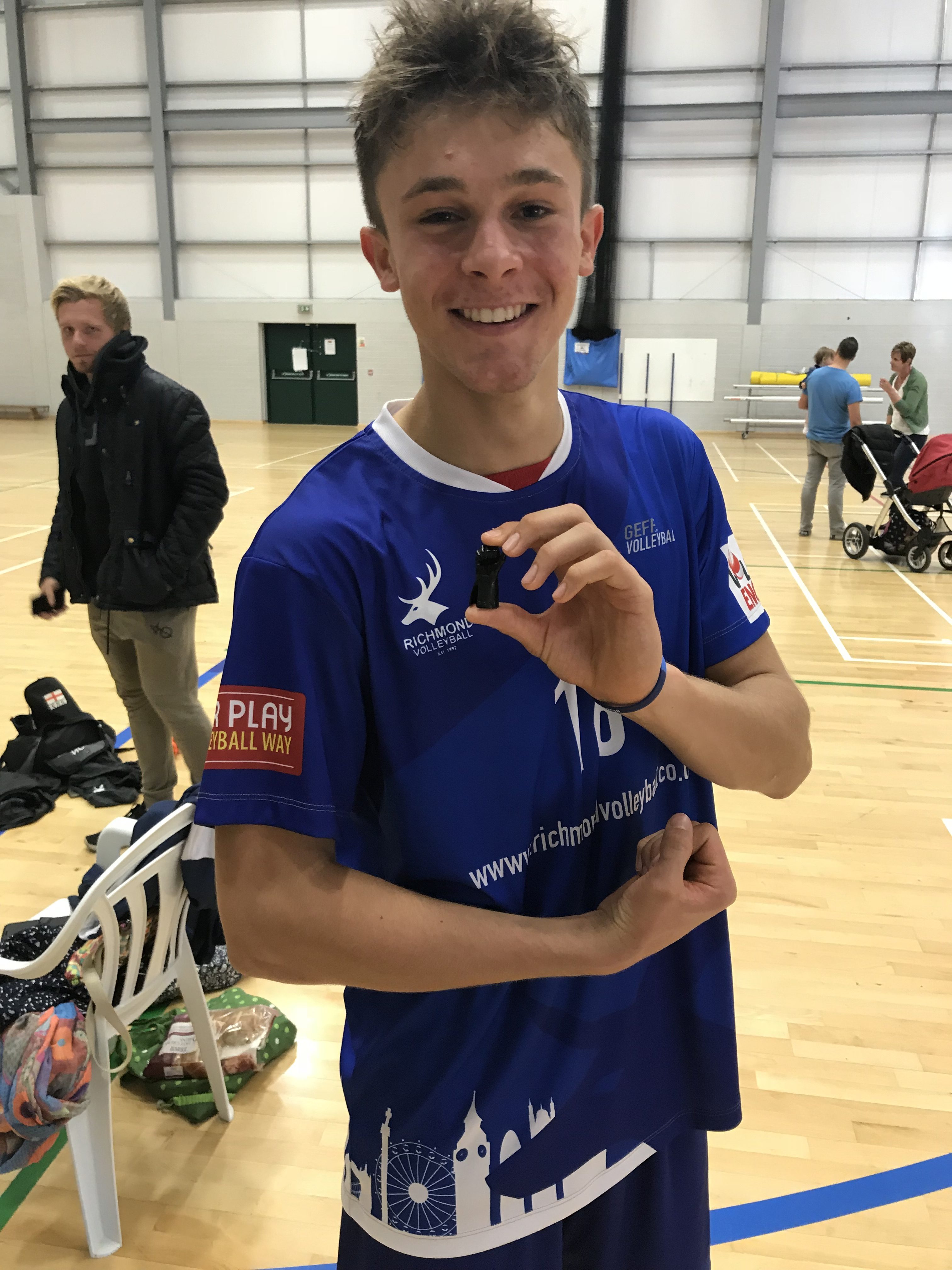 Richmond Docklands are still looking for their first Super League victory after being denied by TeamBU Wessex in Bournemouth.

But coach Andy Hopper was still positive after the 3-1 defeat, "We fought well today and overall the performance was a vast improvement compared to the Staffs game.  We have plenty to work on but we should be pleased with the progress we've made.  We had two 17 year olds on the outside today and they held their own at this level.  With more players to return to the squad we'll have some selection issues for the next few matches".
The first set was a tight contest with Wessex gaining the first real advantage at 23-21.  Richmond Docklands recovered to tie the scores at 23-23 and 24-24.  Then came the most disputed point of the match.  Richmond Docklands won the point with a tip by Vuk Kosanovic but the referee changed his call after consulting with the second referee.  Richmond Docklands then served out on the replayed point and the momentum was back with Wessex.  They took full advantage to steal the set 26-24.
Wessex maintained their momentum into set two and Richmond Docklands never really got a look in.  Wessex won the set 25-18 and Richmond Docklands had a mountain to climb.
The home side opened up a four point lead in the third set to lead 11-7.  They maintained their cushion at 21-18 but Richmond were not giving up.  Blocks by Anton Kornilov and Julian Marcon narrowed the gap pushing the pressure back on Wessex.  Richmond Docklands saved two match points before Marcin Konpa came around to serve at 25-25.  His first serve drew an overpass which Kosanovic put away.  Konpa's stunning second serve was shanked up the wall to seal a 27-25 third set win for Richmond Docklands.
Richmond Docklands hope of taking the match into a deciding fifth set looked in good shape at 15-14 up in set four.  But then disaster struck with experienced Australian Aden Tutton taking control from the service line.  His run of seven serves applied subtle pressure to the Richmond Docklands' passing unit and subsequent errors proved costly.  The set and match ran away from the visitors as Wessex took the fourth set 25-19.
Richmond Docklands have a week to prepare for the visit of London rivals IBB Polonia.  Even at this early stage of the season this is a must win game for Richmond Docklands.  Please come and support your team at Kingston Arena on Saturday 20th October, first serve at 16:30.
Black Knight: Noah Goalen
Docklands MVP: Vuk Kosanovic            Wessex MVP: Collin Merk