Richmond Docklands topple table toppers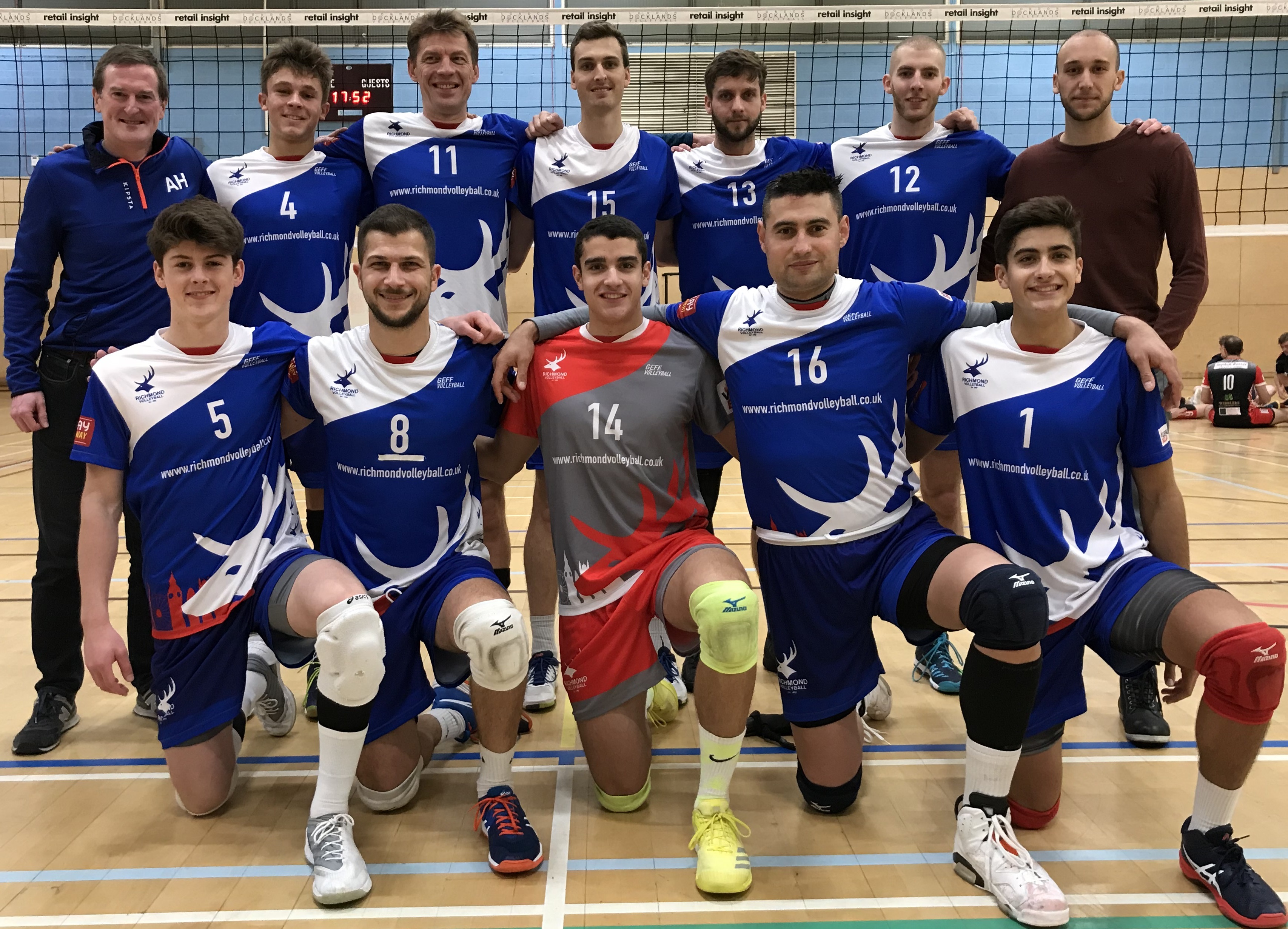 Richmond Docklands claimed an emphatic 3-0 win over league leaders Team Essex Blaze to maintain their hopes of reaching the top half of the league before the Christmas split. 
Set one was a real tussle. Nothing could separate the two teams until Blaze edged ahead at 19-17.  But Docklands didn't panic and service runs by Noah Goalen and Vuk Kosanovic helped turn it back in the home side's favour.  In the end a serving error by Blaze gave Docklands the set 25-22.
Blaze came out firing in set two to remind Docklands that they still had work to do.  Blaze led 8-4 but after more service pressure from Kosanovic and strong blocking by Panos Karagiannis and Flavien Hias, the hosts took the lead at 13-12.  Richmond Docklands maintained the service pressure and with captain Karagiannis giving the noisy crowd a master class in how to win points at the net, he led his side to a 25-21 second set win.
Blaze had the upper hand again at the start of set three, leading 7-4.  But again Docklands didn't panic and leveled the scores at 7-7.  Karagiannis then turned his attention to demonstrating his serving skills.  He pummeled the Blaze passing unit and assisted by blocks from Javier Bello and Kosanovic, Richmond Docklands took a 13-8 lead.  This seemed to knock all hope out of the visitors and Richmond Docklands strolled to a 25-15 third set win.
Coach Andy Hopper commented afterwards, "The boys did a really professional job today and produced probably our most consistent display of the season so far.  We've got some good momentum now and it's obviously important we keep it up in the run up to Christmas".
Richmond Docklands travel to bottom of the table Southampton next Saturday, looking to make it three Super League wins in a row.
Black Knight: Panos Karagiannis
Docklands MVP: Panos Karagiannis                 Blaze MVP: Mahlon King