RVB goes through to u15 Boys National Finals beating Volleyball England's no 1 junior club in Southern National qualifiers.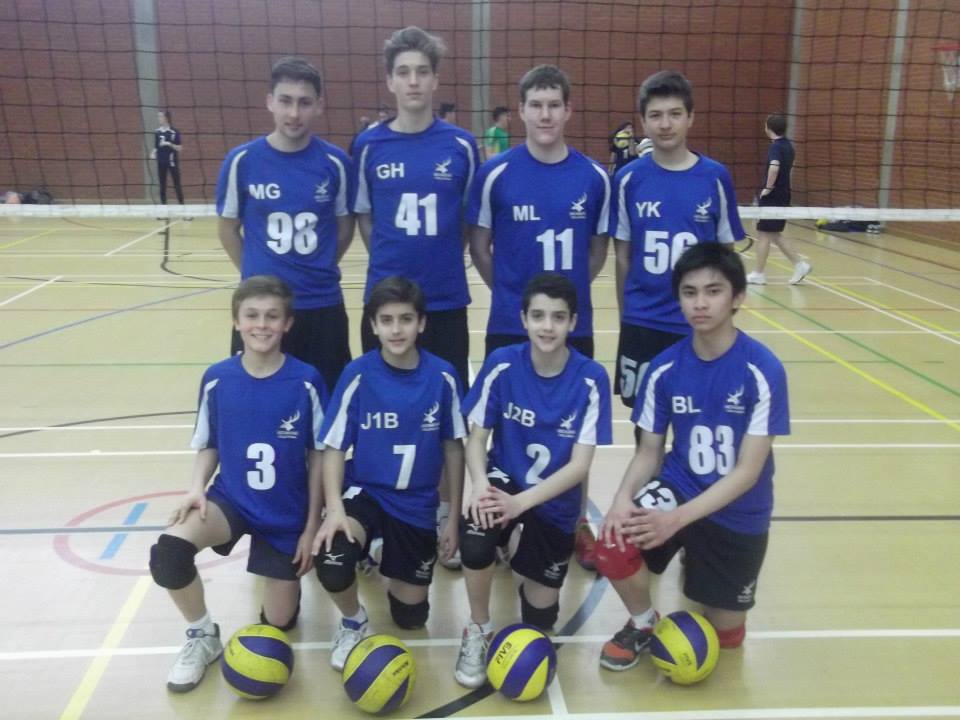 Richmond Volleyball started the day as underdogs and did well to outclass much fancied Wessex (2-0) and Cherwell VC (2-0) progressing to the Semi-Finals at the National Southern Divisional Finals held at Reading. Richmond then won against Dartford Beth Grammer School (2-0) to secure a place in the U15 National Finals for the 2nd year in a row. 
The young Antlers will now meet the top two teams from Central and Northern Divisional rounds in the U15 National Finals (last 6's) to be held at the National Volleyball Centre, Kettering on Saturday 10/11th May.
It was an undeliverable achievement defeating Wessex (Volleyball England's Full-Time Regional Ace Academy programme & No.1 junior club) as RVB has no permanent home or unique school connection. RVB still produced high qualify performances competing against Volleyball England's top Academy.
RVB's Junior Centre of Excellence is becoming a popular alternative to develop local SW London junior players as it is able to attract & develop (rather than just select) the best local talent across boroughs.  RVB's Junior Centre of Excellence is rapidly expanding through their extensive community schools programme and aims to continue to keep improving the standards.
All the players will be back in action this week in the South London Men's Premier Volleyball League Finals (central venue held at Richmond College) preparing them for the next round of the u15 Nationals Finals.
Well done to all the players, coaches and parents.
Results
Group A Positions
(1st)  Richmond VB (London)
(2nd) Wessex (Dorset)
(3rd) Cherwell VC (Oxfordshire)
Group B Positions
(1st) Chadwell Heath (Essex)
(2nd) Dartford, Beth's Grammar School, (Kent)
(3rd)  Academy of Beach Sports (Devon)
Semi-Finals
Richmond VB v Dartford (2-0)
Chadwell Heath v Wessex (2-1)