U15 National Finals – RVB Girls bring home Silver medal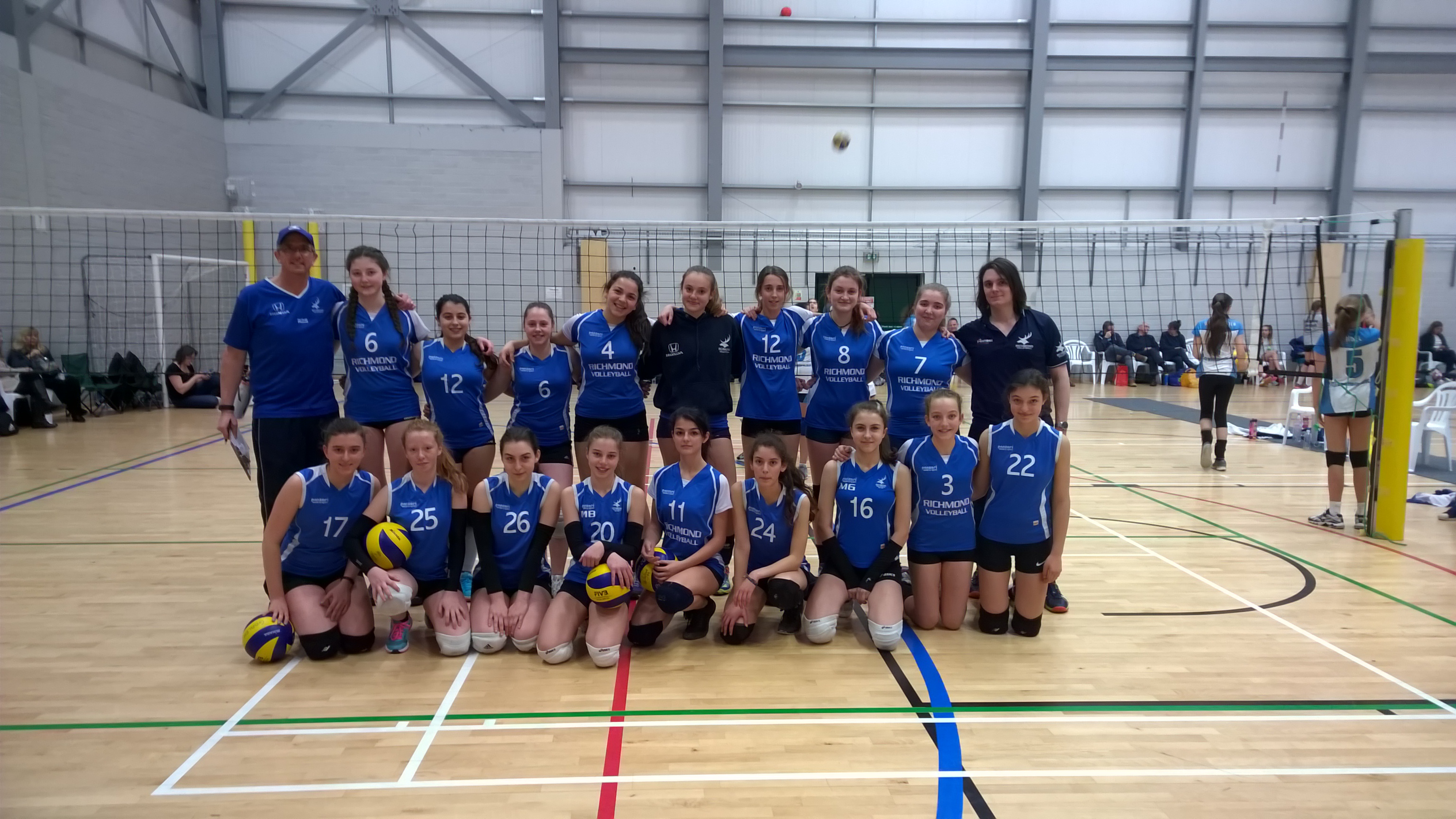 Last Sunday, Loughborough University played host to the U15 Girls Last 6s National Finals and Richmond VB didn't win the medal they hoped for but they were proud to get one in the end.
From six teams (two groups of three teams), RVB u15 Girls finished 1st in their group with wins over Boswells (2-0) and Urmston Grammar (2-0) and progressed to the semi-finals by winning against Taunton (2-0) and then lost 2-0 against Tameside.
This is a great achievement to Richmond Volleyball Centre of Junior Excellence showing lots of dedication and enthusiasm to inspire juniors to play volleyball and excel to elite level. On behalf of RVB we would like to say a big thank you to all the players, coaches, team coordinators, parents, volunteers & community partners who has contributed to our club success over this past season, and we look forward to another successful and exciting program for next season.
U15 Girls Nationalist Finalists
1st Tameside
2nd Richmond VB
3rd/4th Urmston Grammar & Taunton VB
5th Ashfield Vipers
6th Boswells School