Top seeds Rijvers & Bello win 3rd 2v2 Series Finals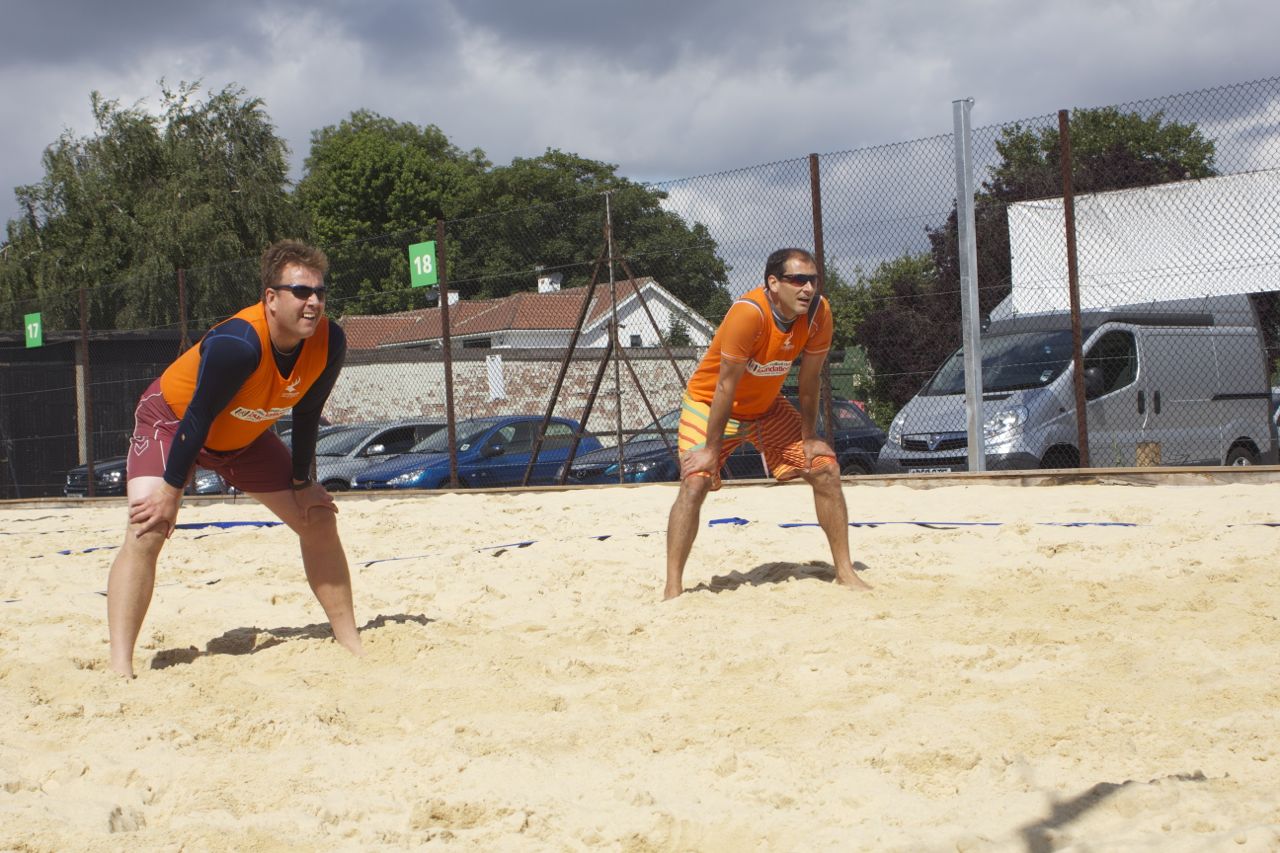 Top seeds David Rijvers & Luis Bello win the 3rd 2v2 South London beach volleyball series and are given their toughest test of the summer so far. Rijvers and Bello lost a match 2-1 to Pedro Cois & Anas Amer and then had to win all reminding matches 2-0 to win victory on sets difference.
The Beach final Series was held at Barn Elms Sports Centre (SW London – Wandsworth), supported by Premier League 4 Sport and Fulham FC Foundation. It has consisted of 12 tournaments (120 players registered) where players accumulate points held over June to August on the weekends to become Series Champion. We can now reveal the following 2013 South London Series Champions: David Rijvers (Male), Karina Kristensen (Female), Javier and Joaquin Bello (Junior Boys) and Jasmine Bigaouette (Junior Girls).
Congratulations to all the winners and thank you to all the participates and our to volunteer Barbara Echevarria who helped each week with running fixtures and thank you to all for helping set-up the courts and dismantle the gazebo after matches. We hope to see you all back on the beach for another fantastic summer of Beach Volleyball in 2014.
The top 12 teams and 4 wild cards will now come together for the London Beach Volleyball Masters Cup (Sun 1st Sept).
2013 Top Beach Series Players:
Top Male Players
* David Rijvers – 1260 pts
* Luis Bello – 1000 pts
* Eduard Jankelovic – 970 pts
Top Female Players
* Karina Kristensen – 280 pts
* Anna Burakowska -200 pts
* Jasmine Bigaouette (Jr) – 170 pts
Top Junior Boys Players
* Javier Bello – 320 pts
* Joaquin Bello – 320 pts
* Issa Batrane – 150 pts
Top Junior Girls Players
* Jasmine Bigaouette – 170 pts
* Jazime Vaczi – 140 pts
* Katie Miller – 70 pts
* Mattea Goalen -70 pts