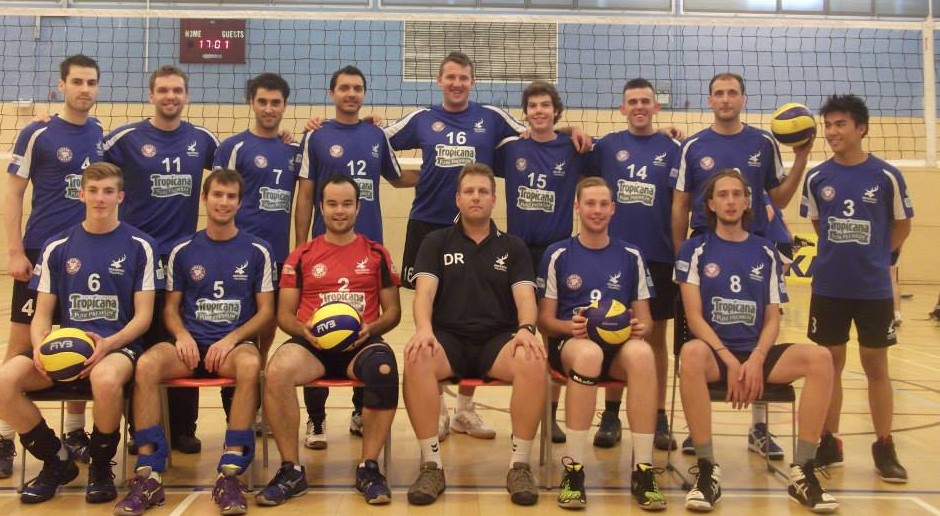 Beating Southampton (6th in the league) on Saturday was a huge result keeping the Antlers in contention for a top 4 finish in the Men's National League Division 2 South table.
We were under pressure to win beforehand because it was such an important match and RVB went 1-0 set down. Although we displayed an average performance (passing 48% efficiency, hitting 33% and serving 9%), our blocking performance (46%) was one of the best this season. Southampton were absolutely up for it and we needed that blocking resilience to secure the win.
Artur Smertyha (7pts) and  Ryan Murphy (4pts) were central to that effort. Luis Bello (26%) and Eddie Bardi (67%) had a great hitting game; Kevin Duseaux (62%) and Romain Zerr (53%) had a good passing game and Reza Towfighi (50%) for his serving.
We are now level on points with Cardiff (4th) and we play them next at home on Saturday 22nd March. It makes the next match of vital importance to secure a top 4 finish.
Thank you for your support
Final Result: Richmond VB [3] v Team Southampton (1)
Set Results:   20-25; 25-23; 25-16; 25-23
RVB MVP:  Luis Bello
RVB Top points scorer: Luis Bello / Artur Smertyha (17 pts)