Summer Social a great Success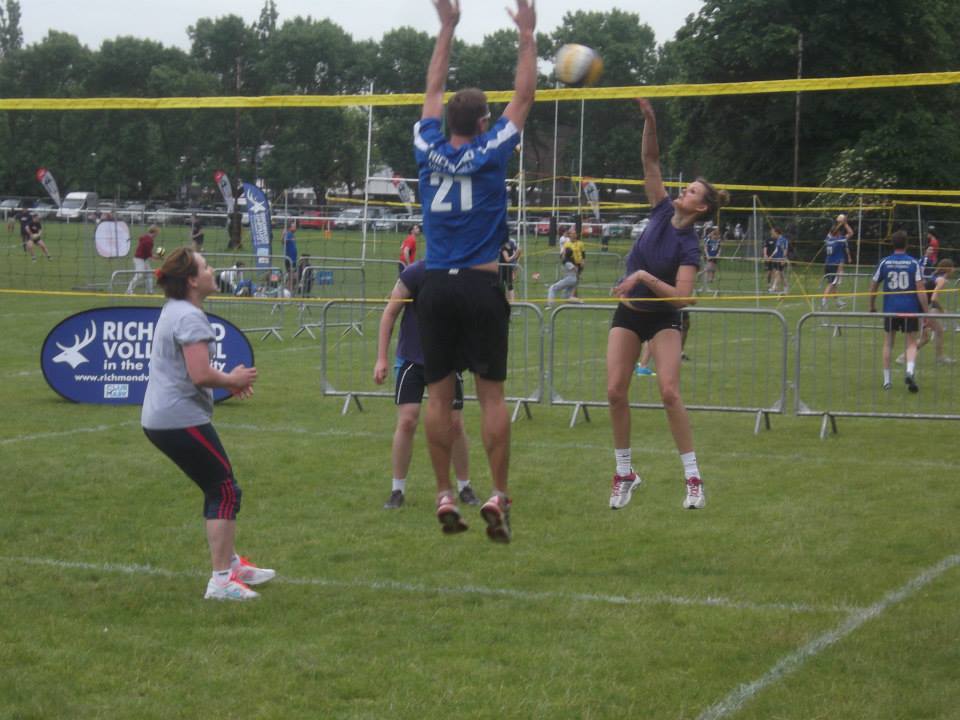 The 2014 Richmond Rugby Rocks Summer Social hit London last weekend providing a quality festival of sport and music experience to both players and spectators held at the Richmond Athletic Park Ground.  There was a combination of 250 teams which included men's and women's rugby 7s, touch rugby, lacrosse, rugby 10s, touch and tag rugby, hockey, netball and for the 1st time volleyball before partying into the night to a selection of DJs.
The volleyball programme was well attended with over 90 players featuring in 4-a-side formats for advance, intermediate and beginner teams. The teams enjoyed the 1 day festival with strong competition, fun social, and excellent facilities. Richmond Volleyball would like to thank everyone for making the festival a great success – in particular, club volunteers, Summer Social Team and Richmond Athletic Park Ground.
We look forward to welcoming back all participants and seeing many new team entries for 2015.
To view all the photo's please go to RVB Facebook page. The best way to stay up to date with club activities is to like our Facebook page
Congratulations to all the Summer Social winners & runners-up
Open Division:
Winner: Young Guns; Runners-up: SMASH
Open Plate:
Winner: Teddington Tyrants; Runners-up: Lightning
Mixed Division 1:
Winner:   Vibin Crew: Runner-up: Richmond Antlers
Mixed Division 1 Plate
Winner: CSSC London; Runner-up: Kingston Red Lions
Mixed Division 2:
Winner: Tiwickenham Tigers: Runner-Up:  Wonkeys
Mixed Division 2 Plate:
Winner: CG Power; Runner-Up: Italians