Sheffield too strong for Docklands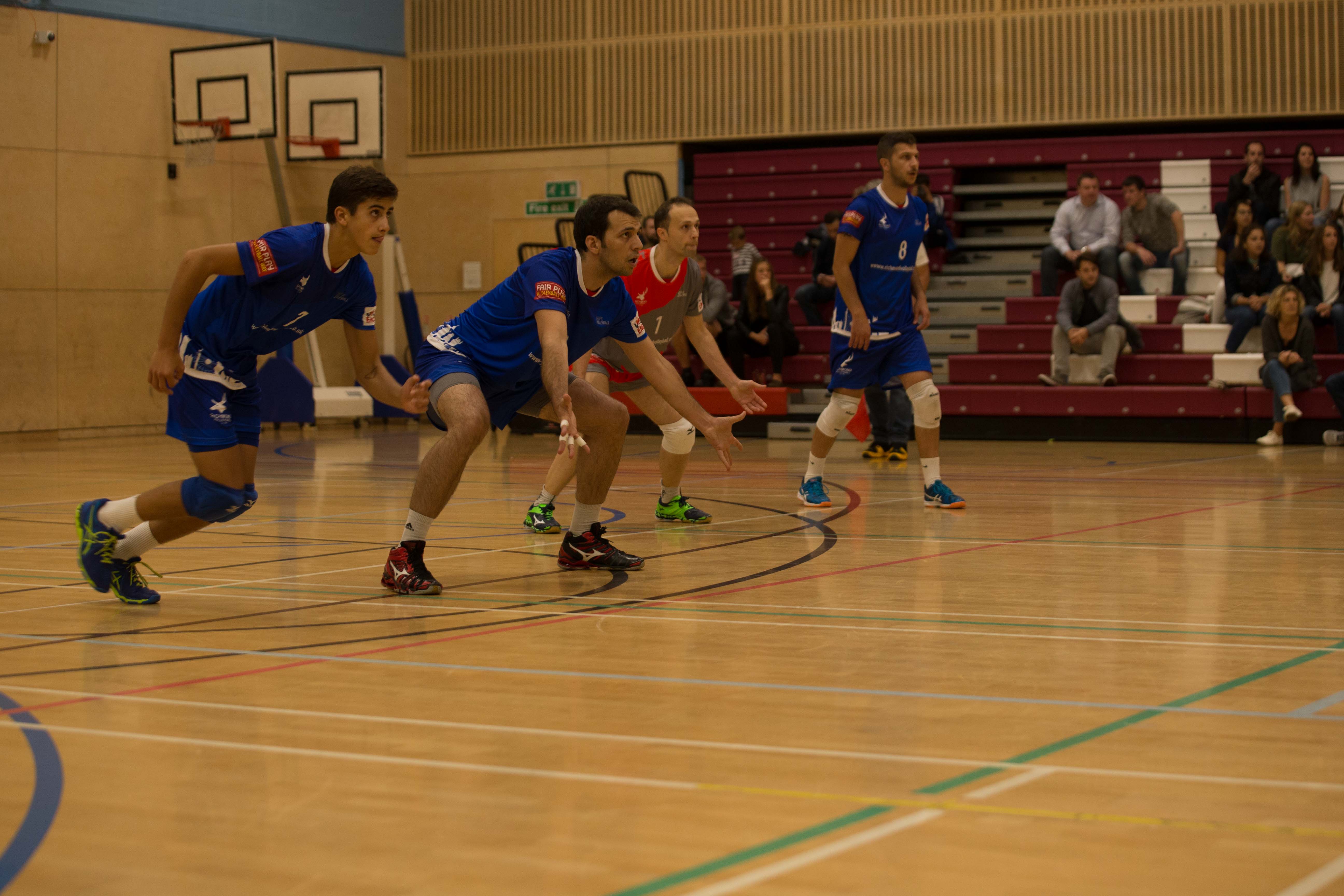 Richmond Docklands' KO cup campaign came to an abrupt end in the quarter finals against a strong Sheffield side.  Luis Bello's team travelled with only eight players and without a regular opposite player.  Joaquin Bello stepped up to the challenge opposite his brother Javier and did a great job but a high error count cost Docklands against a clinical Sheffield team.
Keith Trenam's Sheffield are an athletic group of well drilled players and their strength showed early in the match.  Docklands made a total of 13 unforced errors in set one and gifted Sheffield an easy start to the match.
Richmond Docklands recovered towards the end of the set and built some valuable momentum for set two.  This told as the second set started evenly and Sheffield only led 8-7 at the first technical time out.  But Sheffield took control shortly after and were 16-12 up at the second enforced stoppage.  Sixteen year old Noah Goalen made his debut for Richmond's Super8s team as a serving substitute but the set was gone and Sheffield closed out the set 25-19.
Docklands showed glimpses of what they can do in the third set with Vuk Kosanovic and Flavien Hias enjoying success in the middle and captain Andrew Pink producing a stunning block on his opposite number Iain McKellar.  But Sheffield were simply too strong and efficient in attack.  Docklands had brought their own error count under control but Sheffield produced a faultless display to gain a deserved place in the semi final where they'll face Team Northumbria.
Captain Pink commented after the match, "It wasn't a vintage performance but given the constraints on the playing personnel, we can take heart from how we played in stages.  Next week's league match will be interesting".
Richmond Docklands face a tough away double header next weekend with matches against Sheffield and Team Northumbria.  But the team are up for the challenge and are keen to show they belong in the top flight of English volleyball.
Black Knight: Joaquin Bello