RVB u15 Girls qualify to National Finals winning the Southern National qualifiers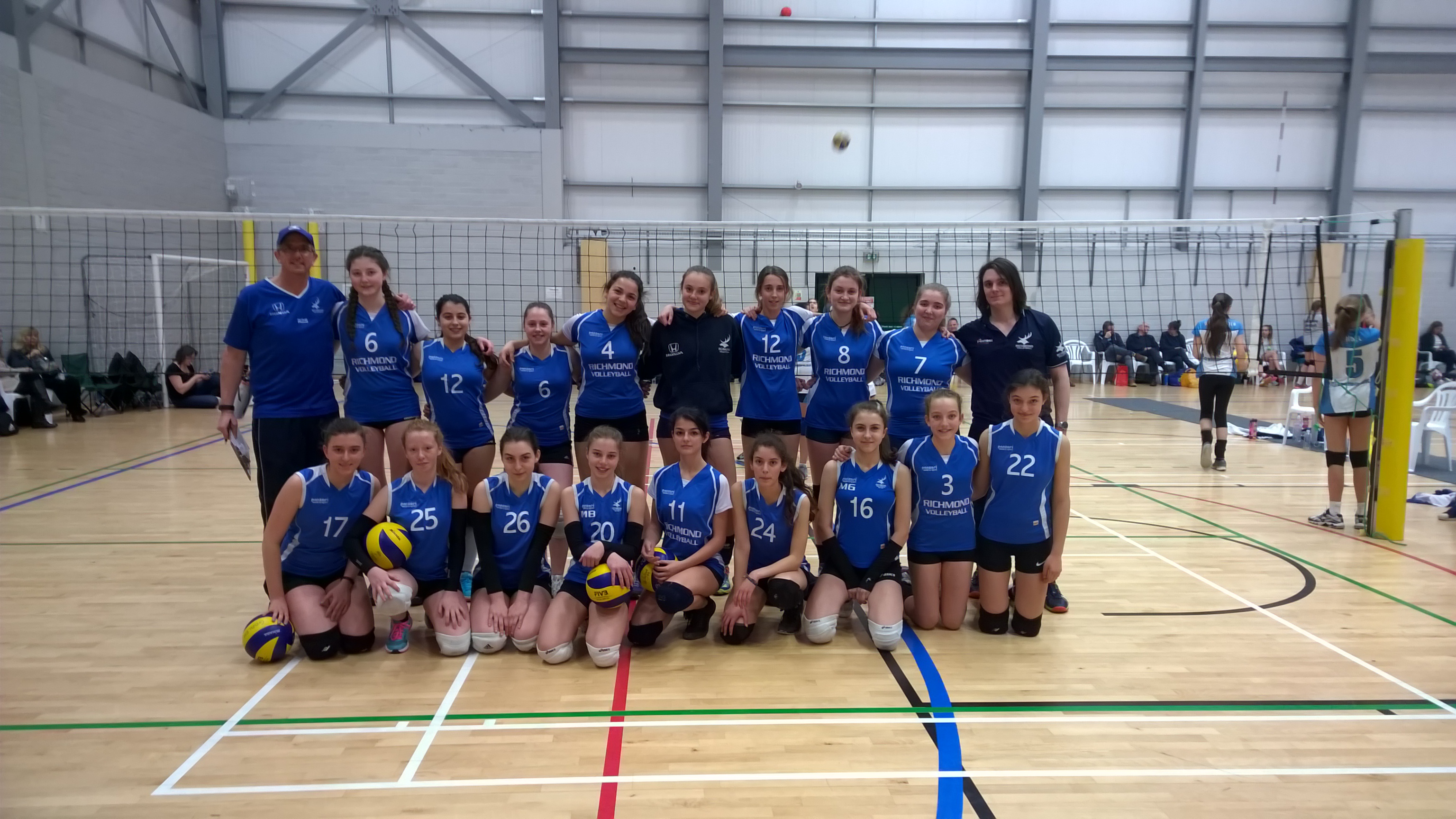 Richmond VB girls qualified for the u15 National Finals with very strong performances.  They won all their pool matches 2-0 against South Bucks, Graveney & Malory Eagles, Westminster VC A, & CFGS Greenhouse B progressing to the Semi-Finals at the Southern Divisional Finals held at Leaf Dorset.  Richmond A then won 2-0 against Bishop Llandaff to secure a place in the U15 National Finals (Last 6's).
The Young Antlers will now meet the top two teams from Central and Northern Divisional rounds in the U15 National Finals (last 6's) to be held at the National Volleyball Centre, Kettering on Saturday 16th  May. Well done to all players, coaches and to all parents for their support and thank you to Wessex for their efforts hosting the day.