RVB NVL Men remain top of the League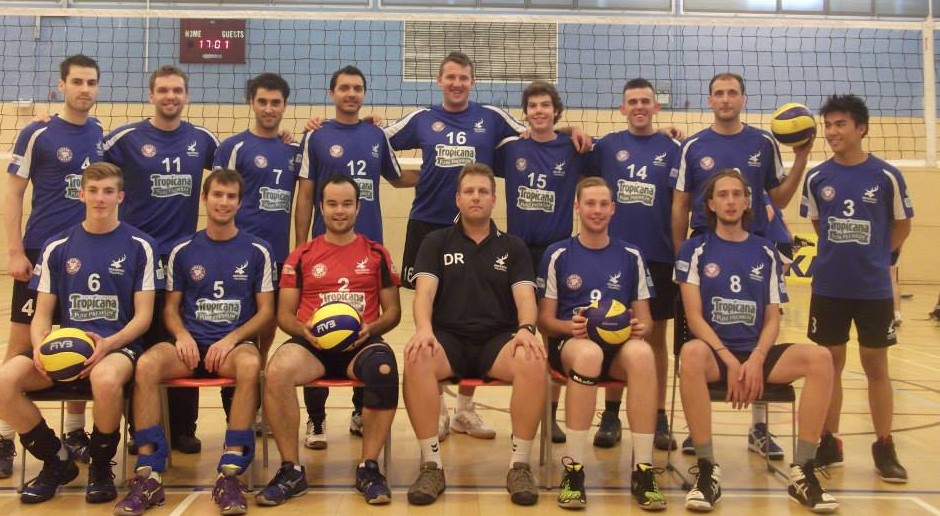 RVB NVL Men had to grind out an away 3-1 win on Sunday and we did that by showing efficiency in our passing and defence staying top of the National League Division 2 South table. It was a difficult game for Richmond having played away on Saturday against a physical Bristol side and lost 3-2.
Although we have played two extra games (won 5 and lost 3) to our nearest promotion rivals Wessex, Cardiff and Bristol, it was important to respond well against Guildford and the team showed good character winning 3-1. RVB was not surprised by Guildford's resistance because they played a strong game against Cardiff Celts last Saturday.
Fatigue did start to play a part on Sunday and RVB made many unusual blocking errors (17 pts) and hitting errors (23 pts). Sometimes when you train and play for five days on the trot you look tired and hopefully the guys will be flying again.
We know we have tough challenges ahead and we now need to maintain this momentum and put pressure on Cardiff (won 4 and lost 1) who we play next away on Saturday 16th November, followed by Wessex (Saturday 23rd November @ home) and then Essex Estonians (Sat 7th Dec at home).
Saturday's Result
Bristol (3) v's Richmond (2) 21-25; 24-26; 28-26; 25-23; 15-12
RVB top scorer: Kevin Duseaux (19pts)
RVB MVP: Luis Bello
Sunday's Result
Guildford (1) v's Richmond (3) 21-25; 22-25; 25-15; 22-25
RVB Top Scorer: Luis Bello & Artur Smertyha (10 pts)
RVB MVP: Luis Bello
Thank you for your support