RVB NVL Men had the chance but lost the conviction against Cardiff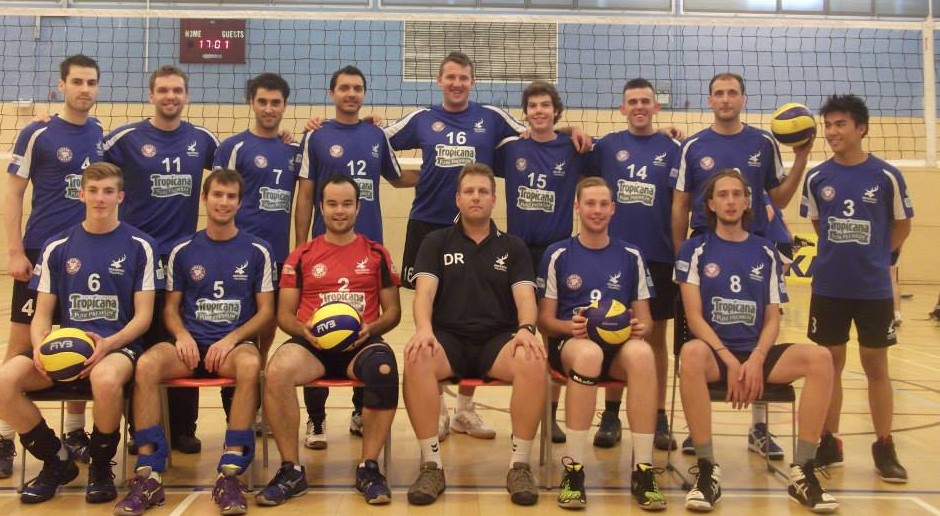 Sitting top of the National Volleyball League Men's Division 2 South table it was disappointing to lose (3-1) against Cardiff VC (4th in the league) in Saturday's away game in the manner we did because we took the pedal off the gas when we won the 1st set (25-22).

It was a great shame that we did not play our normal game and that was a lost opportunity because I felt that Cardiff were nervous too, a bit insecure, and we gave them some comfort by making many setting, hitting (35% eff) and blocking errors (26% eff)
Although we controlled the 1st pass very well (65% eff and our best this season) and while Cardiff played very well in defense we couldn't quite find the attacking fluency to really test Cardiff's block and defence.  We also paid the price for being too tentative and nervous with our serving (3% efficiency) not putting enough pressure on Cardiffs passers and 1st tempo attack.
Overall it's disappointing to lose and play below our average performance like that even when I think we had the opportunity in the 4th set to make a come-back taking control at 15-12 but again the players lacked conviction to go on and win the set. Some of the players have missed training but we can't use that as an excuse. Maybe we lacked something mentally but more importantly we lacked a little bit of urgency and quality in our attacking play.
When you lose a game like Saturday's you just want to play again straight away, so next week (Sat 23rd November) we play the league leaders Wessex at home (Kingston Arena @ 5pm)  This will be a big match for us and we have some players who like big matches and will motivate the team. Wessex will be a young team having recruited several junior academy players from various national junior club programmes so we welcome back Issa Batrane (RVB Junior) who will be on the other side of the net.
Thanks for your support.
Saturday's Result
Cardiff VC (3) v's Richmond VB (1) 22:25; 25-15; 25-15; 25-21
RVB top scorer: Artur Smertyha (7pts)
RVB MVP: Artur Smertyha