RVB NVL Men go top of the League!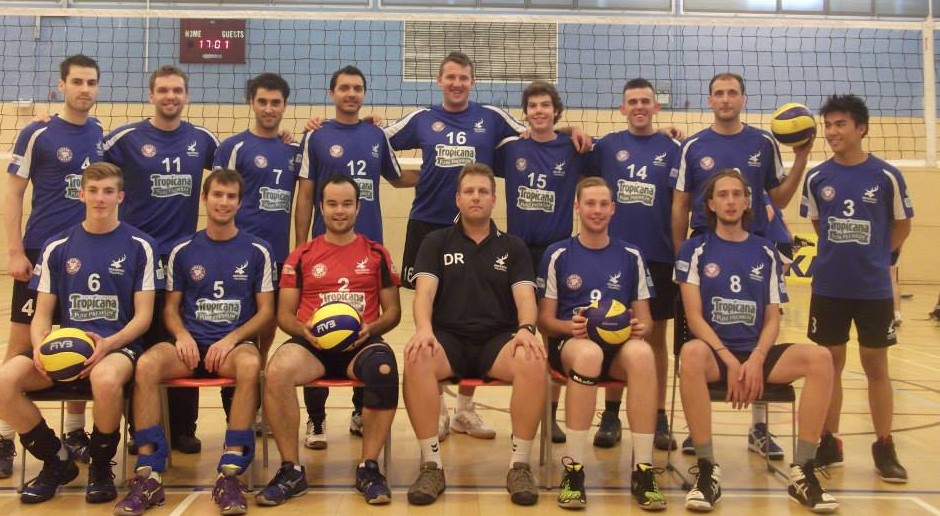 It has been a good week for us since the disappointment of losing two of our opening games of the season. We played a tough home game last Saturday against Solent and won 3-1 and then put in another good performance winning away 3-0 against New Forest, taking the team to the top of the National League Division 2 South table with three wins and two loses.
Although we had several players missing due to illness we played in the manner we wanted to play and we really controlled the matches with solid passing, strong blocking and intelligent hitting.
The match against Solent was our best team performance this season – passing (57%) and blocking (58%) and our total match points difference was 9+ points . Against New Forest we had our best total points difference of the season with 21+ points and the passing (54%), blocking  (48%) and hitting (35%) was also very consistent.  It's always hard to tell how players will respond to an intense game on Saturday and play again on Sunday but perhaps the positive outcome at home gave us a mental lift which overshadowed any fatigue.
A couple of young juniors had their opportunities and made a positive threat. I am pleased for the young juniors because they help balance the team and play with high energy and spirit. We have taken a big step to win three matches on the trot and it's important for us to continue this excellent momentum. Our next game is away to Horndean travelling away to Portsmouth on Sat 19th October.
Thanks for your support and a big THANK you to club members for helping score and line judge on Saturday. RVB Men's team truly appreciate your help!
Thanks for your support
Saturday's Result
Richmond VB (3) v's Solent (1)
Sets: 25-20; 25-15; 19-25; 27-25
RVB Top Scorer: Kevin Duseaux
RVB MVP: Kevin Duseaux
Sunday's Result
New Forest (0) v's Richmond VB (3)
Sets: 17-25; 14-25; 14-25
RVB Top Scorer: Kevin Duseaux
RVB MVP: Luis Bello