RVB Men delight winning 3-0 against Bristol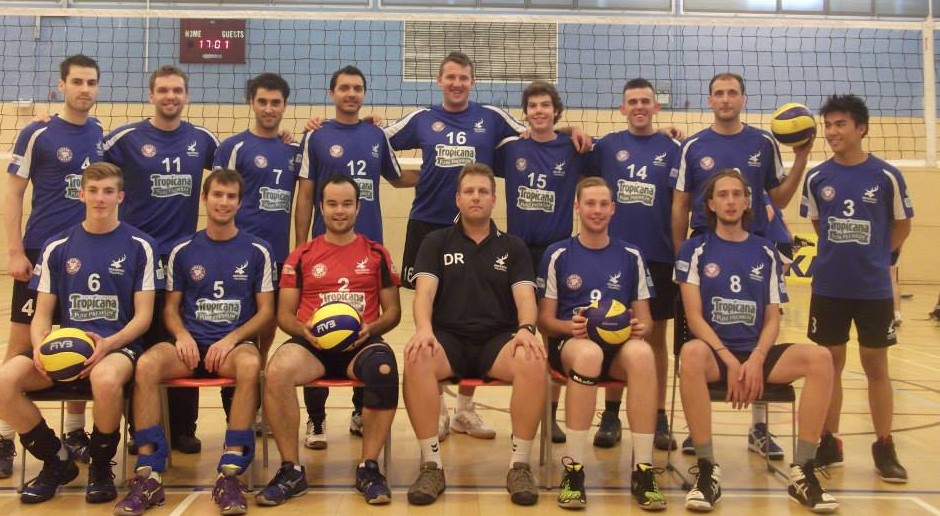 RICHMOND Volleyball outplayed Bristol in straight sets (25-22, 25-21; 25-12) to win their first match of the season in a Men's National League Division 2 South fixture. 
Ryan Murphy was voted MVP of the match and Kevin Duseaux was Richmond's best points scorer with 8 points, including three aces, while Luis Bello added 5 pts and Artur Smertyha & Reza Towfighi recorded 3 pts. Our passing assists was also much more solid with David Morgan scoring 50%. This was our best match of the season so far. Richmond put a lot of pressure on Bristol with serve and our middle blockers were a real threat on the net which gave the team the quality to win big points.
We were surprised that we managed to win 3-0 against a very physical side and one of the top teams in the league looking for promotion. Our season has now started and hopefully this win will give the team the boost and confidence it needs to progress further.
We have a good squad of players who are putting a lot of work into practice and we aim to improve team performance in our next home match  against Solent on Saturday 5th October and then travel away on Sunday 6th October to newly promoted New Forest (Hampshire). So let's focus on that and make sure we get the right results.
Thanks for your support and a big THANK you to Javier Bello, Joaquin Bello and Vera Kenyon for helping score and line judge. RVB Men's team truly appreciate your help!
Results
Richmond VB (3) v's Bristol (0)
Sets: 25-22; 25-21; 25-12
RVB Top Scorer: Kevin Duseaux
RVB MVP: Ryan Murphy