RVB announces launch of new beach volleyball courts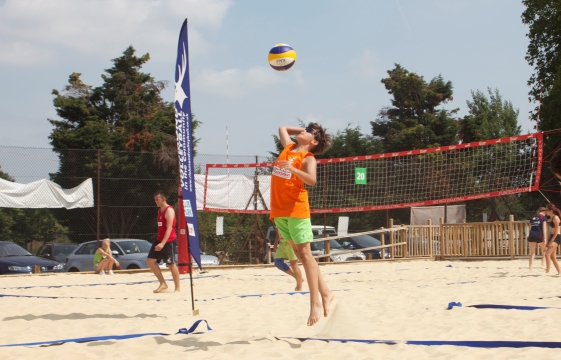 Richmond Volleyball and South London Volleyball League in partnership with Richmond Council and Volleyball England will be opening a new three court beach volleyball facility at Teddington School (Richmond) on Saturday 26th and Sunday 27th April 2014
To support this facility Richmond Volleyball will be announcing very soon a comprehensive junior (boys and girls) and adult programme to run throughout the summer (May to Sept).
• After School Junior Satellite Clubs (Mon to Fri)
• Junior Excellence
• Adult Excellence
• Mid-Week Social Open League (Mixed)
• Mid Week School Beach Leagues
• Mid Week Youth League (Novice/Intermediate/Advance)
• Weekend League – 2v2 Series (Novice/Intermediate)
• Weekend League – 2v2 Series (Intermediate/Advance)
• School curriculum coaching
• Come & Try sessions
David Rijvers RVB Chairman commented "It has taken a long time to get this far and finally it will be great to play beach volleyball in Richmond. Hope you will join me on the sand at some point during the summer".
Due to the success of RVB 2013 summer beach programme we are now able to take our beach volleyball program to the next level developing the sport within the community and giving greater opportunities for junior and adult players to enjoy this Olympic sport.
Our aim is to create a lasting legacy for volleyball and encourage young people in South London & Surrey to adopt healthier, more active lifestyles, creating a sporting habit for life.
Address: Broom Rd, Teddington, Middlesex TW11 9PJ
For more information – bookmark the link