RVB 3-1 victory in Portsmouth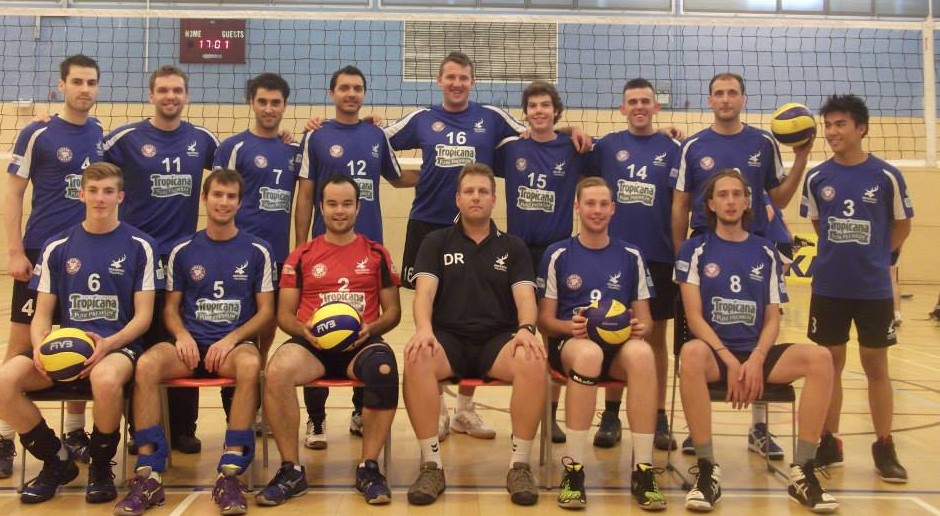 Richmond Volleyball NVL Men's team extended their lead at the top of the National League Division 2 South table with a solid 3-1 (21-25, 25-21, 25-18, 25-22) team victory over Horndean VC (Portsmouth).
Richmond started the 1st set rather lethargically against a very physical hard hitting team but the team began to show belief and confidence and in the 2nd set Richmond strived forward with very strong blocking & defence. The momentum continued in the 3rd and 4th and it was a real team effort as Richmond showed more consistency and outclassed their opponents in all the key fundamental skills.
As the leader of the middle attackers Artur Smertyha finished the match with the highest points scored (19 pts), followed by Luis Bello with 18 points, Kevin Duseaux 14 pts, Reza Towfighi 6pts, Eddie Bardi 4pts, Anas Amer 3pts and Romain Zerr 2pts respectively. Libero David Morgan played exceptional well in defence and provided the team with 63% passing assists – his best performance this season and was voted MVP on the day. Setter Ryan Murphy played his part distributing the ball proficiently to all positions.
Richmond Coach David Rijvers commented, we played a very good game and our hitting kill rate was the highest this season with 50 pts and our blocking added additional 11 pts helping us to control the game. Despite the final score-line Horndean played well and won the 1st set with aggressive serving and hitting and in the 4th set they gave us again some difficult moments with strong blocking but our good attitude, patience and team unity provided the ingredients for a positive result.
We have won four matches on the bounce and still have many more matches, so let's just focus on developing as a team and maintain our solidarity. Richmond will be on the road again this coming weekend travelling to Bristol (Saturday) and then Guildford (Sunday).