Richmond NVL Men out gunned by rampant Wessex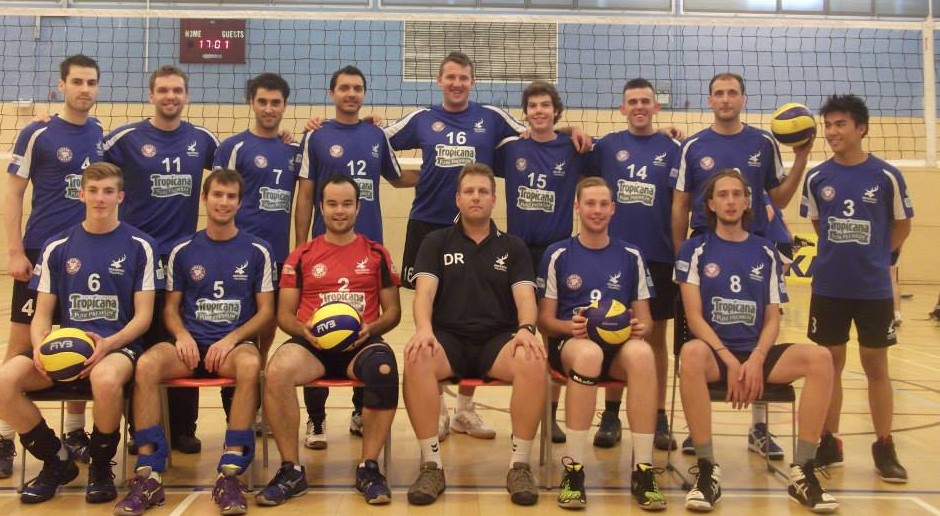 Richmond Volleyball Men suffered a 3-0 defeat at home against a good Wessex side from Dorset on Saturday in a top of the table National League Division 2 South clash.
Wessex were expected to provide a tough test for Richmond and so it proved as Richmond were dominated in all areas, defending, hitting and blocking. Wessex leap-frog Richmond into 1st place and fortunately Richmond manage to hold on to 2nd spot with Cardiff Celts dropping points to New Forest.
Richmond coach commented; We tried to put pressure on their pass with tough serves (13% eff) but I am disappointed we didn't show enough quality in our hitting (22% eff) and blocking (35% eff) and our passing was average (52% eff). In total we made 36 points and also gave away 48 points from errors – our highest negative points difference this season. On the positive side we did show a good attitude in defence led by David Morgan and awarded MVP .
Our next game is away traveling to Essex on Saturday 7th December 2013.
Thanks for your support.
Final Result: Richmond VB [0] v Wessex [3]
Set Results: 17-25; 21-25; 17-25