Richmond Docklands' season comes to an abrupt end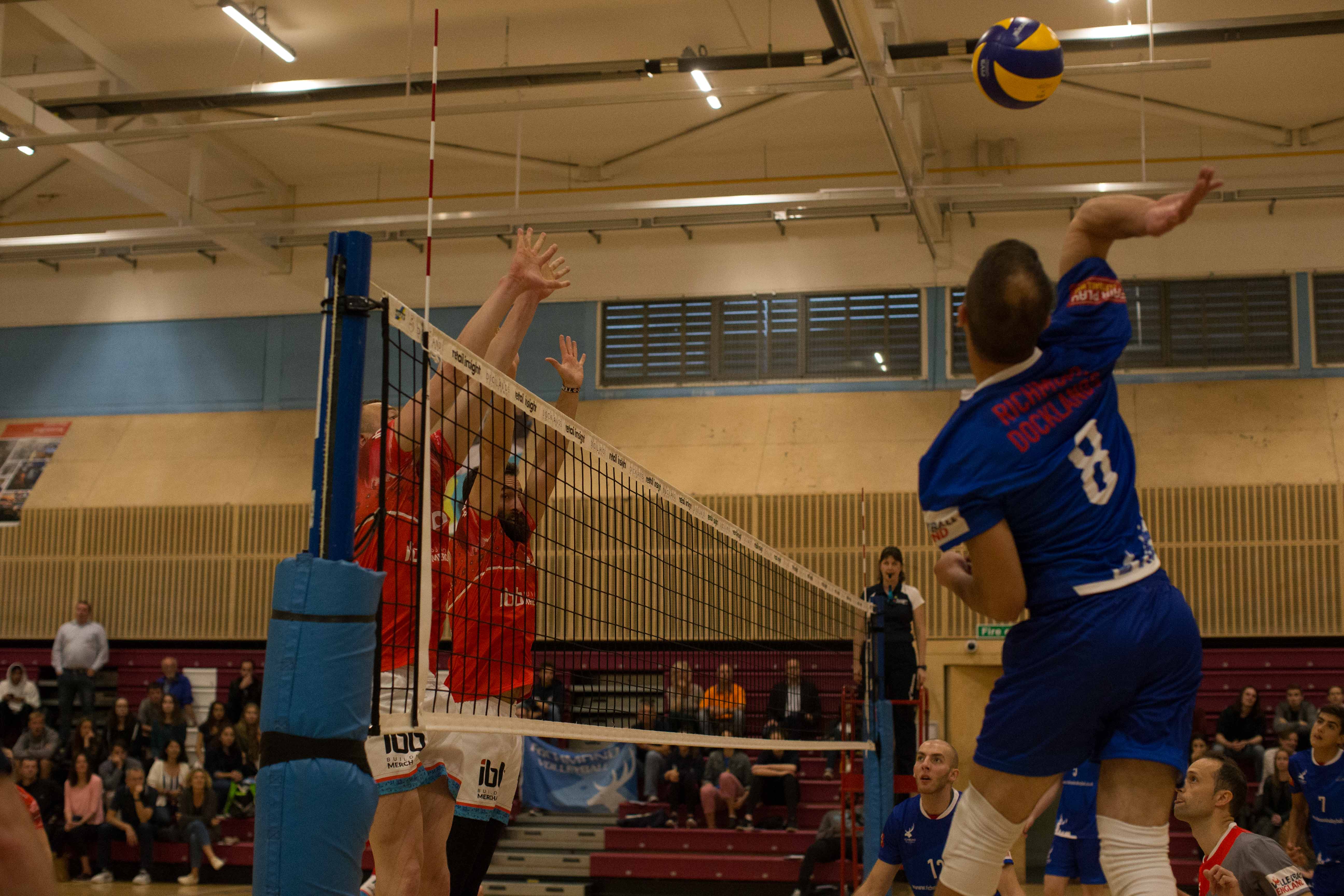 Richmond Docklands' season came to an abrupt end when an unfortunate injury to Julian Marcon forced the forfeit of the play-off quarter final against old rivals Malory Eagles.
With only seven players available due to injuries and holidays, Richmond Docklands were forced into some positional changes. Panos Karagiannis made an assured debut as a setter and Joaquin Bello provided a solid platform from the Libero role. Meanwhile, Marcon switched back to outside hitter to partner captain Andrew Pink. All was going well up until 21-20 and the crowd were being treated to some good quality volleyball. Then disaster struck when Marcon and Pink went for the same ball, colliding in the air.

Marcon injured his knee on landing and could not continue. Coach Andy Hopper explained, "We took the strategic decision to play with a Libero even though we only had seven players. We've done it before and haven't had an issue, but unfortunately on this occasion it backfired on us.
It's a shame as the match was proving to be really competitive and I was proud of how the players had adapted to a different line-up. It was looking like a classic Docklands versus Malory match. It's a disappointing way to end the season but we're really happy with how it's gone overall, it being our first as Richmond Docklands. The merger has worked very well and we're looking forward to challenging for honours next season".
Malory will now travel to Newcastle in two weeks time to take on Team Northumbria in the play-off semi finals.