Richmond Docklands end regular season with resounding win over old rivals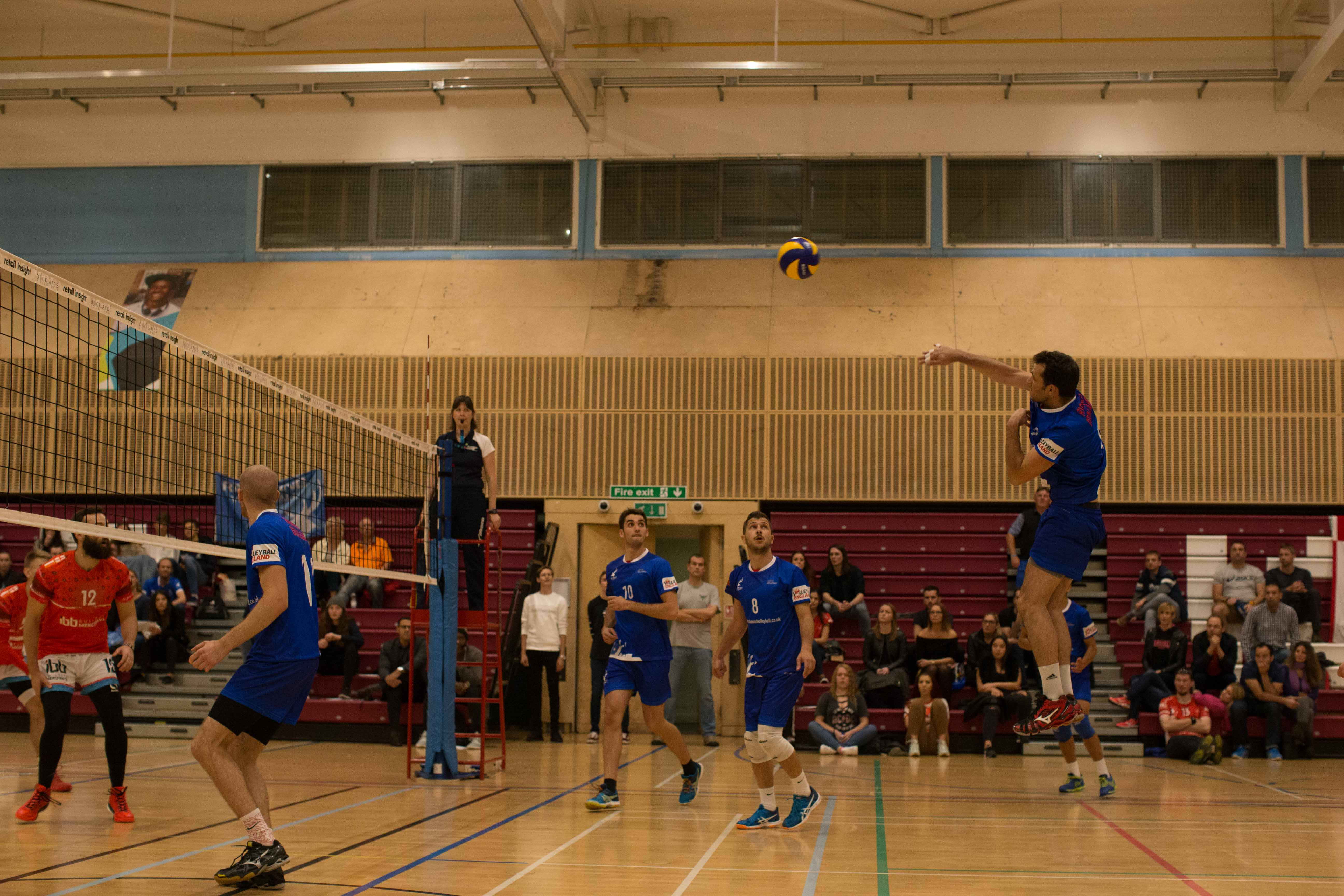 Richmond Docklands completed their regular season matches with an emphatic victory over old rivals Malory Eagles.  Earlier in the season Malory had inflicted Richmond Docklands' first defeat of the campaign in a one sided match in Kingston.  But on this occasion it was Richmond Docklands who dominated proceedings.
The match started evenly and despite Malory making numerous serving errors, the scores were tied at 14-14.  But then a run of deft serves by Docklands captain Andrew Pink helped his side take a five-point lead.  Richmond Docklands went onto lead 23-19 and should have closed out the first set with something to spare.  But Malory had other ideas and a combination of strong blocking and inaccurate Docklands' play saw the set back in the balance at 23-23.  However, Richmond Docklands were able to compose themselves again and after Malory saved two set points Docklands managed to convert the third with a smart second time ball by setter Javier Bello.
Richmond Docklands dominated set two with the introduction of Vuk Kosanovic providing more aggression at the net.  Luis Bello's side turned a 17-11 advantage into set points at 24-15.  Worryingly for the Bello, his side took a while to finish off the set again and the score was eventually 25-21 after a kill by Pink brought an end to the contest.
Malory took heart from their late charge in set two to stay in contention in set three.  The game was finely balanced at 16-15 but one rally summed up Docklands and Malory's respective days. Pink dug the ball whilst sitting down from position six and Javier Bello managed to retrieve the ball over the net from virtually behind the referee stand.  Malory failed to deal with the unexpected return and any remaining confidence seeped from their play.  Richmond Docklands eventually won 25-20 after a Malory serving error, their thirteenth of the match.
Results elsewhere this weekend mean that Richmond Docklands have gained a home quarter final in the play-offs and will host Malory in two week's time.  Details will be confirmed soon.
Black Knight: Vuk Kosanovic
Docklands MVP: Andrew Pink
Malory MVP: Luca Pinter