Order Now and Save 25% on RVB Tracksuit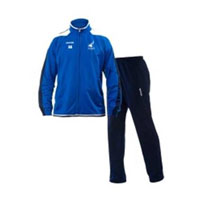 For an exclusive period only (20th Dec to 4th Jan 2014), RVB is offering you a 25% on your personalised club tracksuit for £35 (normal price £48). Delivery date end of January.
Tracksuit top & bottoms is 100% polyester, very comfortable combining quality with functionality. It will have RVB logo embroidered on left chest, personalised initials on right chest, and RVB back print.
To confirm your order please send an email or text stating your UK size. Payment is made to 'Richmond Volleyball'.