London Youth Games – a Weekend of Fantastic Results for RVB Junior Players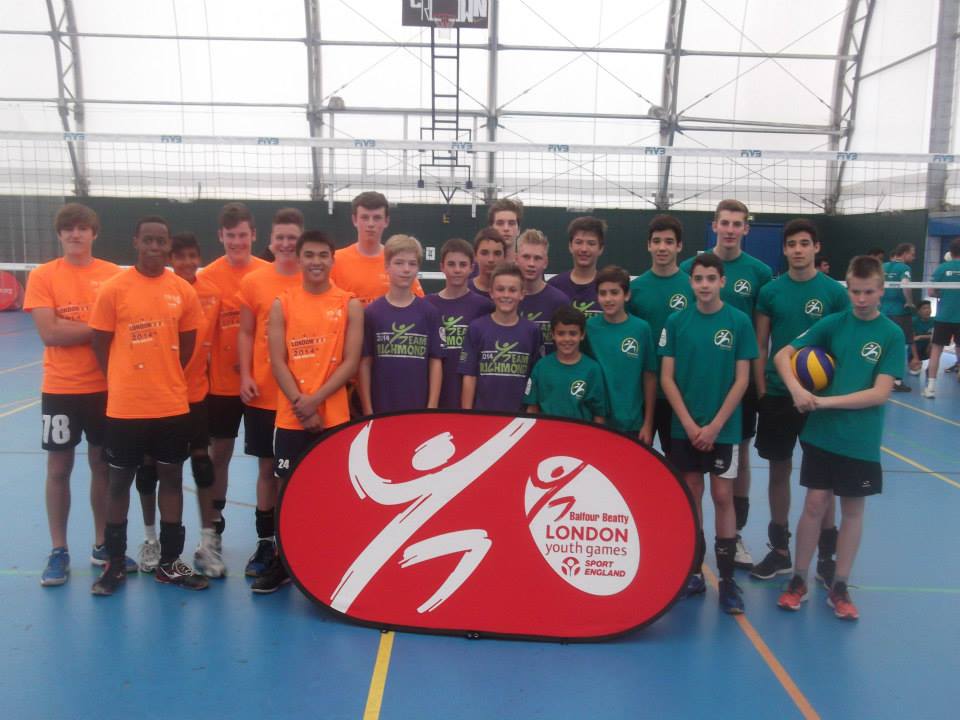 Congratulations to all RVB Junior players, coaches and parents who took part, cheered and supported the teams in the  London Youth Games volleyball  event last weekend and achieved some fantastic results.
Richmond Volleyball coaches have prepared for the Games six boys & girls teams for 3 London Boroughs – Kingston (5th year), Hounslow (4th year) and  Richmond (1st year). Through May, a selection of 25 RVB national junior players from various age groups joined forces with players from colleges and schools to prepare for the battle against some formidable opposition in the qualifying rounds.
To view all team photos and action shots please go to RVB Facebook.
Results were as follows:
* Kingston Girls – have not lost a single set in the tournament and displayed a lot of character coming back from 0-8 to win the quarterfinals and get through to the Semi-Finals.
* Richmond Girls – after storming through the day with strong unmatched services, they gave in to Kingston in the final match before flying through the quarterfinals to the Semis.
* Hounslow Girls – finished 9th.They were one of the younger teams in the competition – the youngest player being in Year 6. The team has potential to compete together for the next five years and will undoubtedly be a strong contender in the future.
* Kingston Boys – the team included an England Junior Beach player and marched unbeaten straight to the Semi-Finals
* Hounslow Boys – finished 5th. A feisty display of strong technical skills but were just outgunned in the quarterfinals.
* Richmond Boys – finished 5th. A fantastic play from another one of the youngest teams in the competitions. The team is still young enough to compete together for the next four years = so watch this space!
Semi- finals and Finals  will take place on Saturday, 5th July at Crystal Palace. We wish all the teams that have qualified the very best of luck!
Although we have to wait to see which team will win the Games, there is one winner already. It is the RVB Junior Centre of Excellence,  week after week inspiring youngsters and helping them to get one step closer to becoming great volleyball players.
Big thank you to all those who are  involved and support this work.