Anton Kornilov & Luis Bello win "All Stars" Beach Volleyball Finals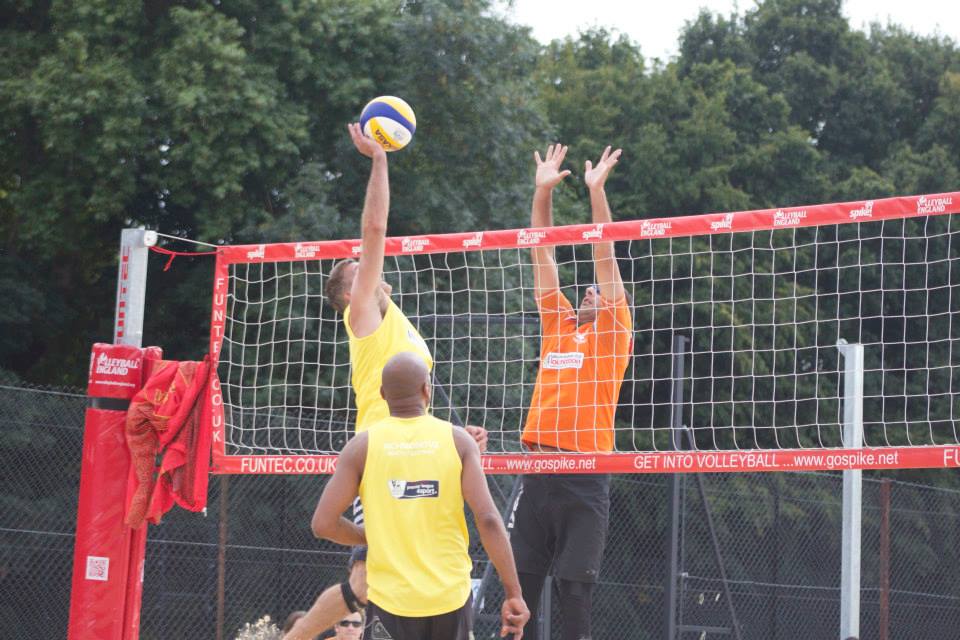 Anton Kornilov & Luis Bello were celebrating success last Sunday winning the 2014 All Stars Beach Volleyball Finals held at  Teddington Recreation Ground on Broom Road.
The All Stars Finals is the end of the season event for the top 12 teams from the weekly Sunday Power Series.  Throughout the summer, players were competing in the weekly Sunday tournaments in Teddington accumulating points and getting ranking to qualify for the finals.
In its 2nd season, the Sunday Power Series (London's only weekly beach volleyball summer league) gave an opportunity for players to enjoy this Olympic Sport on the newly built courts in Teddington and attracted over 30 teams including professional male and female Polish beach players.
RVB wish to congratulate the winning pair and send a big thank you to all league participants and community partners for their support and to our volunteers who helped setting up the courts and taking them down.
Final Placings
1. Anton Kornilov & Luis Bello (RUS)
2. Javier Bello  & Joaquin Bello (ESP)
3. Ryan Murphy & David Rijvers (ENG)
4. Anas Amer & Artur Smertyha (SYR)
5. Eduard Jankelovic & Victor Romanov (LIT)
6. Andre Montenegro  & Martin Rees (BRA)
7. Stefan Kuzmanov & Yoan Kuzmanov (BUL)
8. Brono Zingler-Herrem & Daniel Pfistev (GER)
9. David Delanoue & Karina Kristensen (FRA)
10.Clive Oliver & Owen Oliver (ENG)
11.Alex Golubkov & Anna (RUS)
12.Alex Lysak & William Fox (LAT)