André Montenegro Cup concludes successful summer season and raises funds for United Through Sport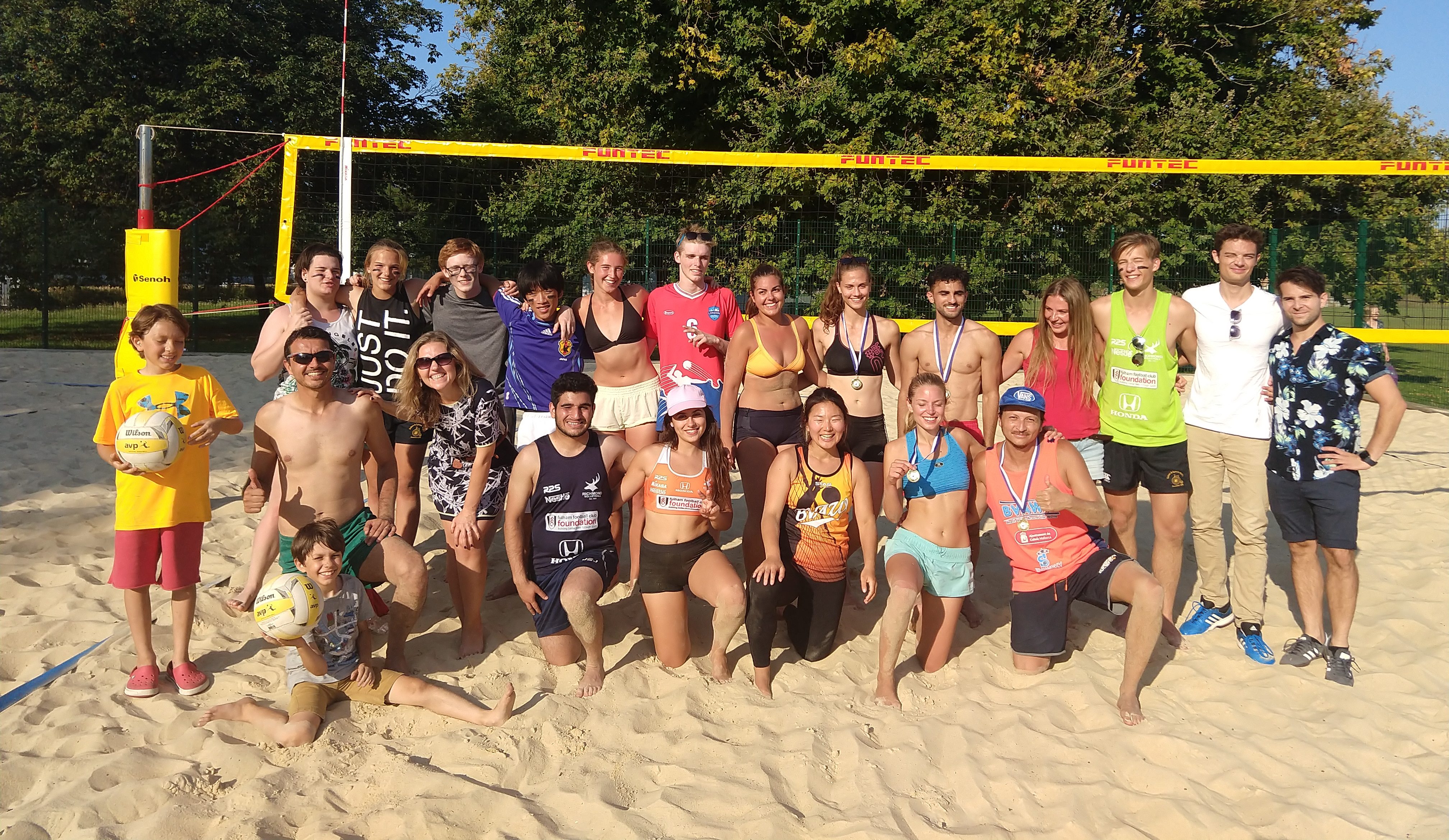 Richmond Volleyball hosted the annual André Montenegro Cup mixed 4s tournament and barbecue on Sunday 25th August, concluding a successful summer of Beach Volleyball at the beach courts in Teddington. The event was held in memory of André Montenegro, who was a great friend, coach and player at Richmond Volleyball and a great ambassador for the sport of volleyball.
In perfect summer conditions, 12 teams battled it out to become this year's champions, with Felices Los 4 winning the competition by beating Beach Slap in an exciting final. Congratulations to the winners and all teams for making this such a fun, yet competitive event. The event concluded with a barbecue party at the Walbrook Rowing Club.
This year Richmond Volleyball partnered up with United Through Sport, an international sports development charity focusing on improving education, health awareness and life-skills of children from disadvantaged backgrounds through sports. The event raised a fantastic total of £864.50 for this great cause and Richmond Volleyball would like to thank all players and volunteers for their contributions.
Joël A. Martin, In-country Director at United Through Sport Caribbean, commented, "On behalf of United Through Sport we are eternally grateful to Richmond Volleyball club and the event organisers for their incredible effort in using the tournament to raise funds for our international projects. Funds raised will assist our programmes in underprivileged communities in Argentina, Saint Lucia, South Africa and Thailand to use sport as a vehicle to educate and combat prevalent social issues being faced by children in these regions."
Special thanks to Bruno Montenegro for working with RVB Beach Division Manager Martin Rees to plan and organise this event. Thank you also to everyone who prepared and donated food and to the volunteers who helped on the day.
Richmond Volleyball would also like to thank Teddington Sports Centre for their kind support particularly at this event, but also over the whole summer.