London League Women : Five Sets Thriller Victory for Richmond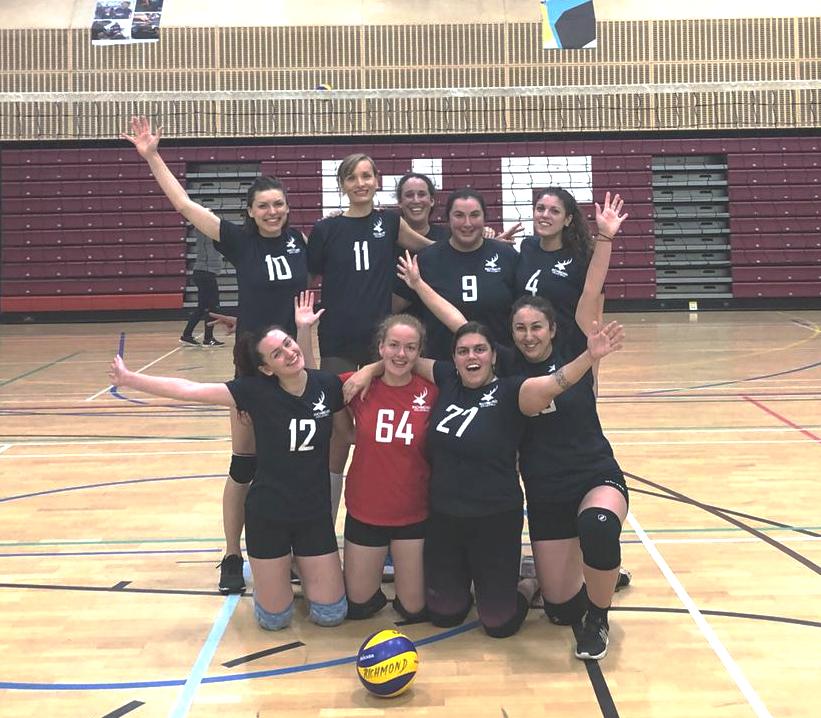 Richmond Senior Women's team competing in London league got their first victory on the home turf last Sunday against Flaming Six Comets. It was an exciting 5 sets battle that lasted almost 2 hours.
Just two months into training and third match to test their skills the team came out with great spirit and determination.
Strong services and strong attacks from both sides kept teams close until several receiving errors gave visitors 3 points advantage which they managed to keep to the end (21-18).
The second set Richmond opened with strong serves and by the 13-9 was dominating the court. However, the Comets found their rhythm and were on top of the game at 16-15. Visitors were confidently bagging point after point and needed only two more to claim the set when RVB got the serve at 16-19. Richmond displayed fantastic defence and finished every point reaching 21 first.
The third set was almost a second take on the start with visitors gaining 3 points advantage due to unforced errors from Richmond and keeping the lead to the end (21-17).
It was now or never moment for Richmond, and from the second rotation RVB rushed into a 5 points lead and never looked back. Although Comets seems to find a higher gear and started to close up, Richmond kept control and wrapped it up at 21-12.
No one wanted to give in in the final set! The tension and determination on both sides were obvious. At the change of sides visitors had  one point advantage 8-7 and Richmond was in a chasing mode to the very end 15-15 but kept focus, got a service and snatched the last two points to claim the victory.
Congratulations!