It was a disappointing 3-0 loss on Sunday against Wessex keeping the Antlers 4th in the Men's National League Division 2 South table.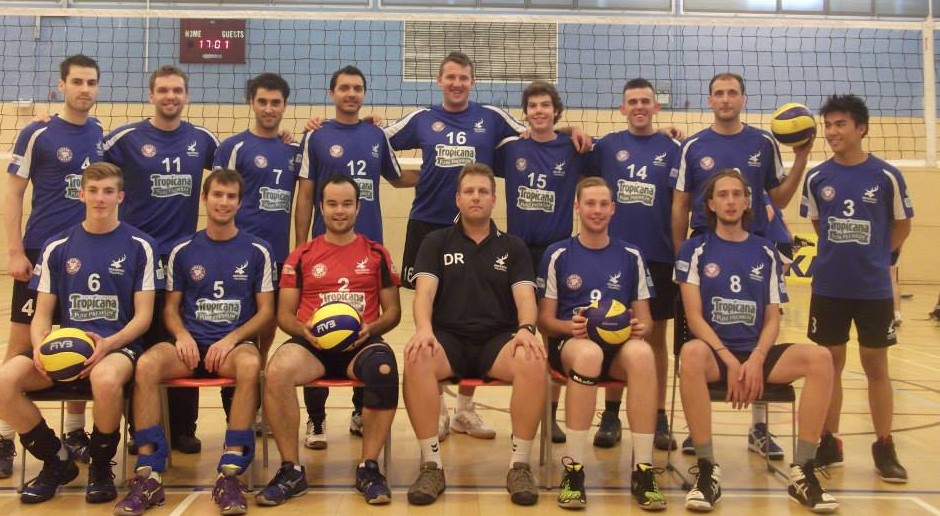 Wessex  were better than us and they deserved to win the game. Our performance against the league leaders was not convincing but our middle players Anas Amer and Vuk Kosanvic (u17 South East England Junior) deserves huge credit for the character they showed in block and attack.
I wouldn't question the spirit of my players. They are focused, they want to do well. I just feel they have lost focus and we looked a little bit disjointed when we were under pressure.
We want to finish the season in a top-four place so all we can do now is concentrate on the quality of our next and final match of season.
We entertain Essex at home on Saturday 12th April, so will give everything we can to get the right result at Kingston Arena (5.30pm 1st serve).
Thanks for your support.
David
Final Result:
Wessex  [3] v Richmond VB (0)
Set Results:   25-23; 25-17; 25-20
RVB MVP:  Anas Amer
RVB Top points scorer: Anas Amer
TEAM STATISTICS
SERVE: 8 Aces, 4 Errors.
RECEPTION:  36 Perfect, 29 Positive. 8 Errors (Team Eff 49%).
ATTACK: 32 Kills, 13 Errors, (Team Eff 39%)
BLOCK: 10 Stuff Blocks, 3 Control Blocks.
SET: 67% Perfect, 2 Errors (Eff 80%)