Home Sweet Home Win for NVL 1 Women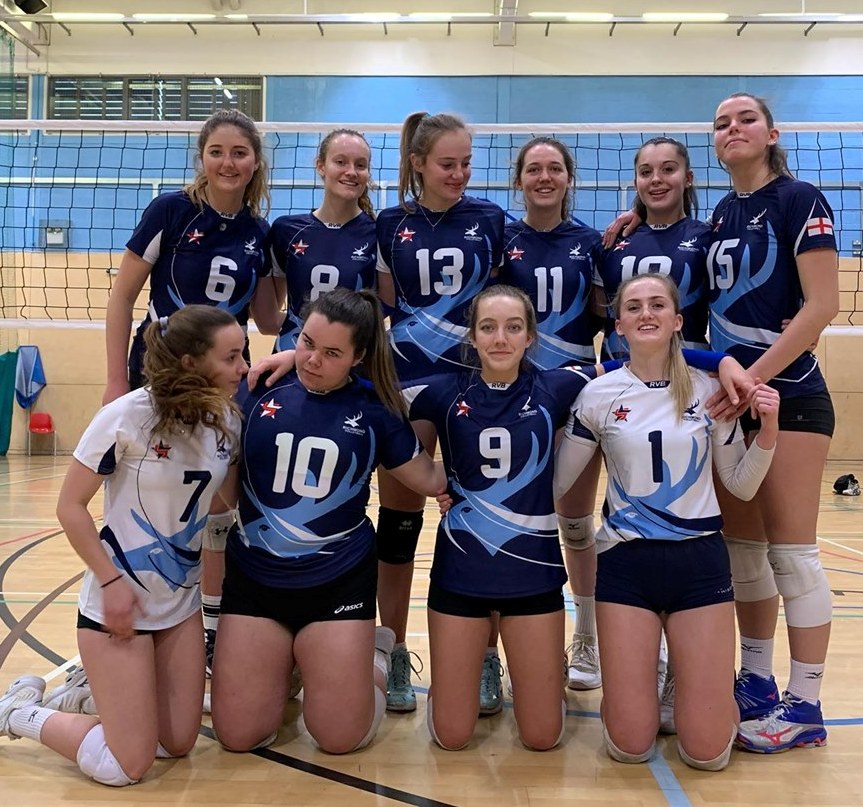 Playing at home was a welcome break from travelling over 1200 miles to the last 3 games, and Richmond made home advantage count by beating Birmingham 3-1.
Despite good commitment during 2 weeks training Richmond ladies started slowly, with unusual serving mistakes and lack of energy. However, some great middle attacks by Gaia and a commanding performance by the Captain Katie helped RVB to take the first set at 25-20.
The team failed to carry on the momentum over the 3 minutes change of courts and the second set started again with lack of  focus and determination. But this time the visitors grasped the opportunity and closed at 25-18..
After some changes in the rotations, the third and fourth set saw RVB starting imposing their game and dictating the speed of the game. Once again some great attacks by Katie and Gaia and .good defence by Gledia ensured RVB got to 25 points first leaving the opposition behind on 21 and 18.
Coach Giorgio Scatigna-Gianfagna "GSG " commented " After so many long journeys it was great to play at home. Training went well, good selection of players available and determined to finish the year on the top half of the league. The game was not pretty and very slow, but sometimes you just need to do enough and get these games under the belt. Now back to training to be ready for Oxford next week, the team that has not lost a match yet and is probably one of the contenders for the promotion to Super League. I have full confidence in our team."
RVB sits comfortably on the top of the League having lost one game so far but played one more game than Oxford
MVP of the match was Katie Keefe..