Richmond Men first and second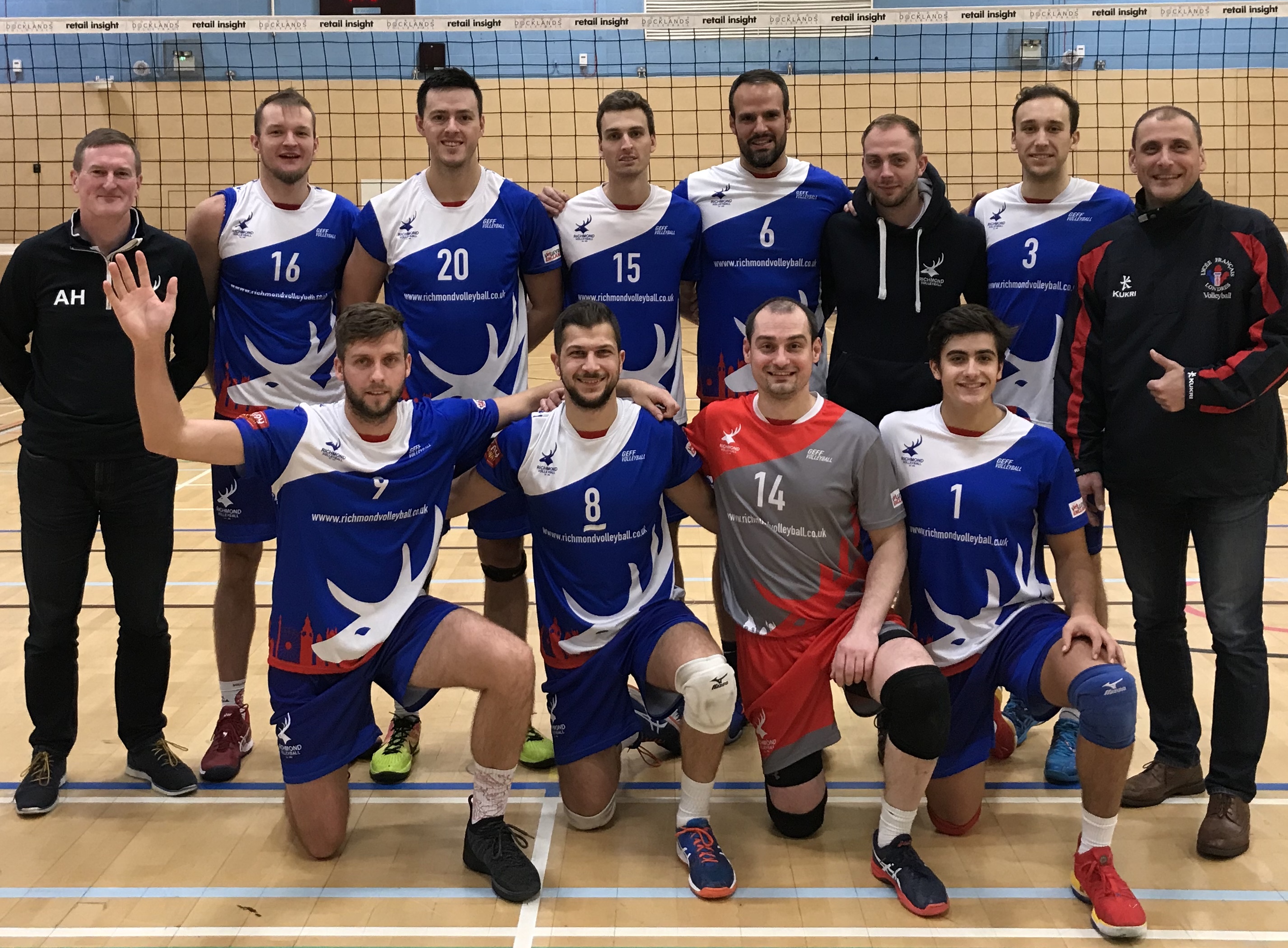 Richmond Docklands earned their fifth Super League victory of the season with a comfortable 3-0 win over TeamBU Wessex.  The three points edge Luis Bello's side closer to securing a top half berth for the second part of the season after Christmas.  One more win from their two remaining matches in 2019 will see them compete for the title in 2020.
Wessex are the only team without a Super League win but two weeks ago stunned champions Polonia by taking the first set.  And at the start of set one they were looking to repeat that feat, racing into a 6-1 lead.  But after a time-out from Bello, Richmond set about establishing themselves in the game and were back in touch by the first technical time-out, 8-6.  Richmond were still struggling to find their rhythm and it wasn't until a short run of probing serves by captain Panos Karagiannis that the home side could boast the lead at 18-16. Docklands started to take more control and the pressure placed on Wessex forced more errors and Richmond took the set 25-20.
After this initial scare, Docklands were able to control both of the remaining two sets and with both middles Rob Nicholson and Flavien Hias dominating their opposite numbers they ran out winners 25-19 and 25-21.
Black Knight: Rob Nicholson
Docklands MVP: Panos Karagiannis
Wessex MVP: Luke Sheaf
The win took Docklands up to second in the table but our Men's NVL2 side had already gone one better.  Earlier in the day they travelled to New Forest.  They coasted to a 2-0 lead but let the home side back in the match.  But Peter Soczewka's side recovered to easily take the deciding set 15-6.  The win moves the team to the top of the table.
On Sunday our under 15 and 16 boys fought hard in their NVL3 match against Surrey Spikers but ended up going down 3-0 (21, 20, 21).  However, it was a fantastic learning experience for them.