Richmond Docklands triumph over Malory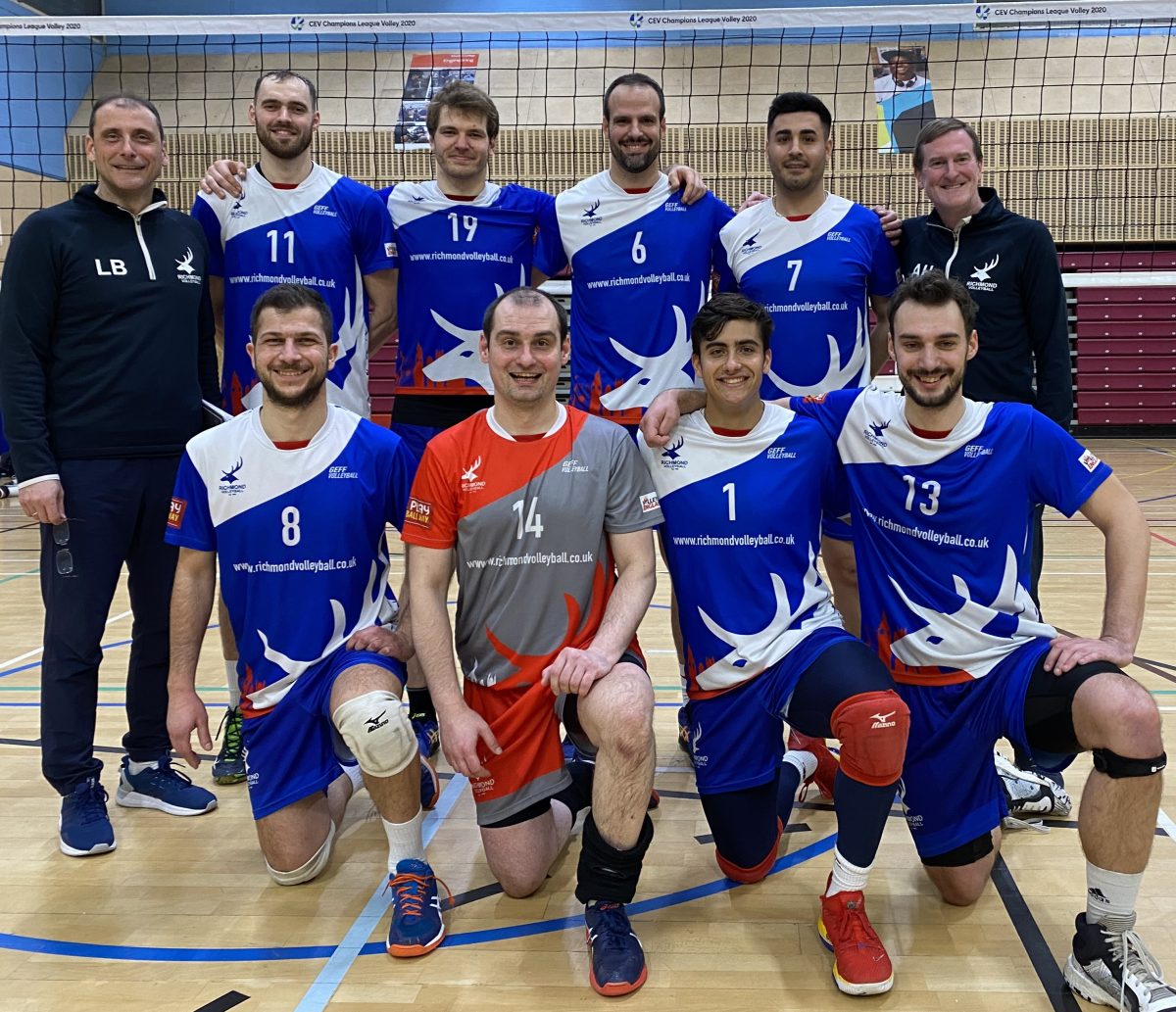 Richmond Docklands secured their first Super League win of 2020 with an impressive 3-0 victory over old rivals Malory Eagles.  This was the 48th Docklands/Malory fixture and a timely three points for Luis Bello's team.
The coronavirus meant that both squads were down to just eight players but each side could still call on a strong core to keep the level high. Richmond welcomed back Javier Bello who made a seamless transition back to indoor volleyball after training for three months on the sand. He was able to reconnect with all his hitters and was also a constant threat at the net.
A formidable blocking display by Mihail Caraion saw him score five kill blocks in the three sets and consistently thwarted attacks from Malory's power hitters Mihail Stoev and Frank Melvin.
Sets one and two were won comfortably by Docklands (17 and 20) but the third set was a much closer affair. Richmond survived two set points with Cristian Petcu coming up with the goods to spoil Malory's chance to get back into the match. And it was Petcu who produced the final kill to seal a 27-25 third set win.
Given the current situation, the likelihood of Richmond's final three fixtures being played is uncertain but if they can perform like this they will a threat to anyone.
Black Knight: Cristian Petcu
Docklands MVP: Javier Bello Malory MVP: Mihail Stoev
Photos by Dan Westphal and Anton Kornilov