Richmond Docklands reach semi final for second season in a row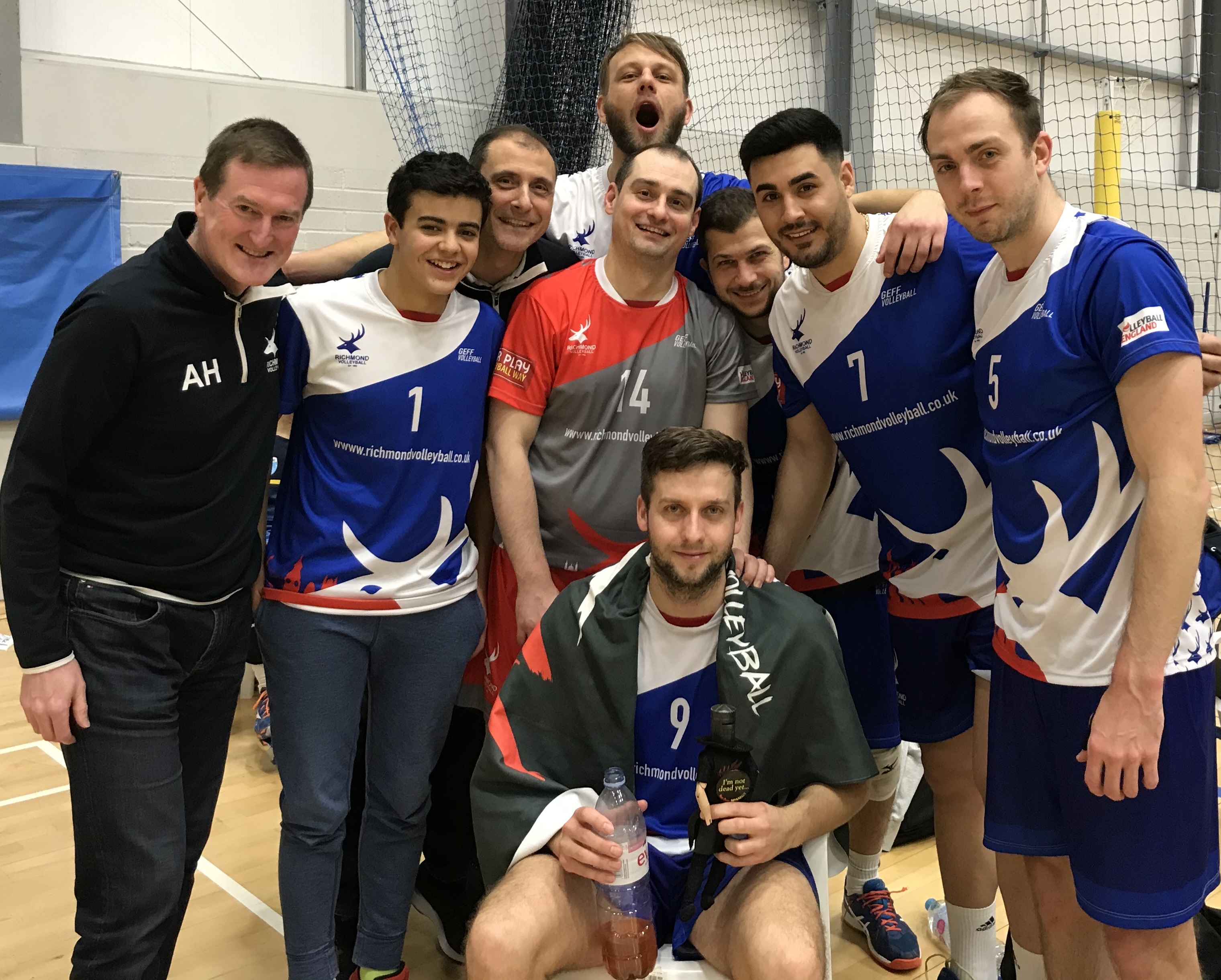 Richmond Docklands reached the KO Cup semi finals for the second season in a row and like last year defeated Wessex 3-1 in the quarter final.  Meanwhile our NVL2 side returned to winning ways with a 3-1 win over Newmarket to retain their second place in the league whilst our NVL3 team won one and lost one in their first triangular of 2020.
A depleted Docklands squad travelled to Bournemouth aiming to reach the team's seventh semi final.  Marcin Konpa was called off his sick bed to play out of position as middle blocker but he showed his strength and all round skills to produce some top quality stats that any regular middle blocker would be proud of.  He deservedly won the Black Knight award for his efforts.
Richmond coasted into a 2-0 lead with Cristian Petcu providing a reliable point scoring outlet for setter David Fajkus.  But with the introduction of captain Matt Hunter at the beginning of set three, Wessex started to play with more confidence and quickly took a commanding lead.  The home side went on to win the set 25-14 and we had a game again.
However, Richmond again stamped their authority on the match at the start of set four, to lead 8-4 at the first technical time-out.  Wessex managed to narrow the gap to two points at 14-12 but Panos Karagiannis and Tomek Wojciechowski turned on the style to clinically close out the match with a 25-19 fourth set win.
Richmond Docklands will discover their semi final opponents on the 1st February when Northumbria University host Durham Palatinates.  Regardless of the opponents the semi final will be in the North East on England towards the end of February.
Black Knight: Marcin Konpa