Richmond Docklands end 2019 with another 5-set win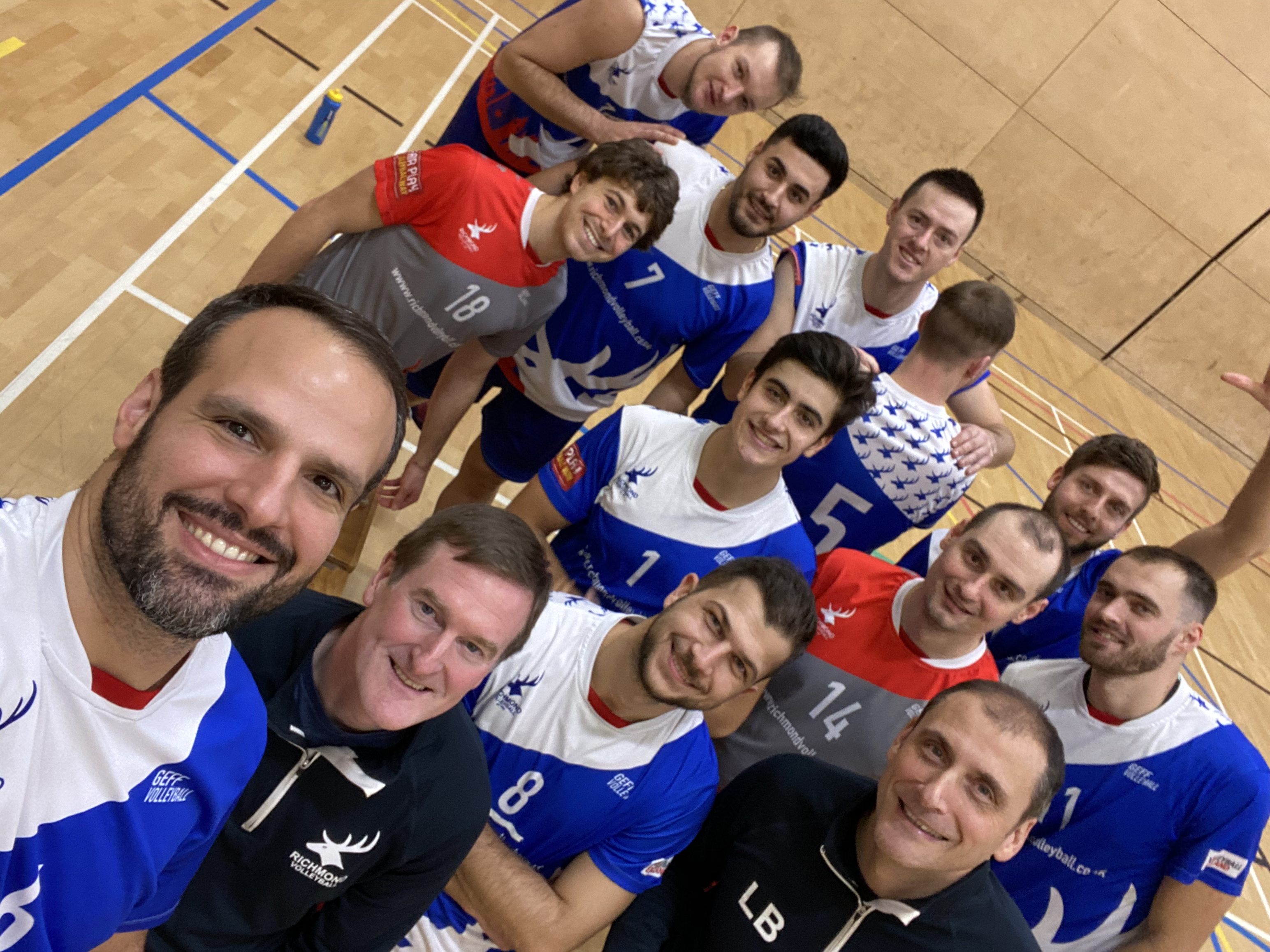 For the second Saturday in a row Richmond Docklands won a hard fought five-set battle. This time they defeated old rivals Malory Eagles UEL, coming back from 1-0 and 2-1 down. It saw Richmond move up to fourth in the Super League table before the division splits in two after Christmas.
Head coach Luis Bello said afterwards, "It was an ugly match and we never really found our rhythm. But it was great to win even though we know we can play much better. We now have a break before we must come back and try to find more consistency. We are also losing a few players so we will face new challenges".
This was the 46th Docklands/Malory fixture, the most common Docklands tie. However, it was far from a classic encounter although it did keep the crowd entertained. Malory won the first set 25-18 without really stretching themselves. Richmond responded by taking the second set by the same score line with service runs by Javier Bello and Panos Karagiannis breaking Malory's resistance.
Set three was much closer but Richmond let slip a 16-12 advantage to allow Malory to take the lead again with 26-24 third set win.
The introduction of Tomek Wojciechowski at the start of set four gave Malory's defence something different to think about and with Cristian Petcu powering his way around and through the Malory block on the other wing, Bello's side ensured the match went the distance by taking the set 25-18.
Richmond made the better start in the short fifth set and held a useful 8-5 lead at the change of ends. Malory managed to reduce the deficit to one point but Docklands took back control with the help of Javier Bello's probing serves. The home side finally took the set 15-9.
The Volleyball England fixtures computer will now crunch the dates for the second half of the season. It's expected that Richmond Docklands will return to action on Saturday 18th January. Happy Christmas and all the best for a great 2020!
Black Knight: Cristian Petcu
Docklands MVP: Javier Bello
Malory MVP: Alex Chevau