Richmond defeat Spartans 3 00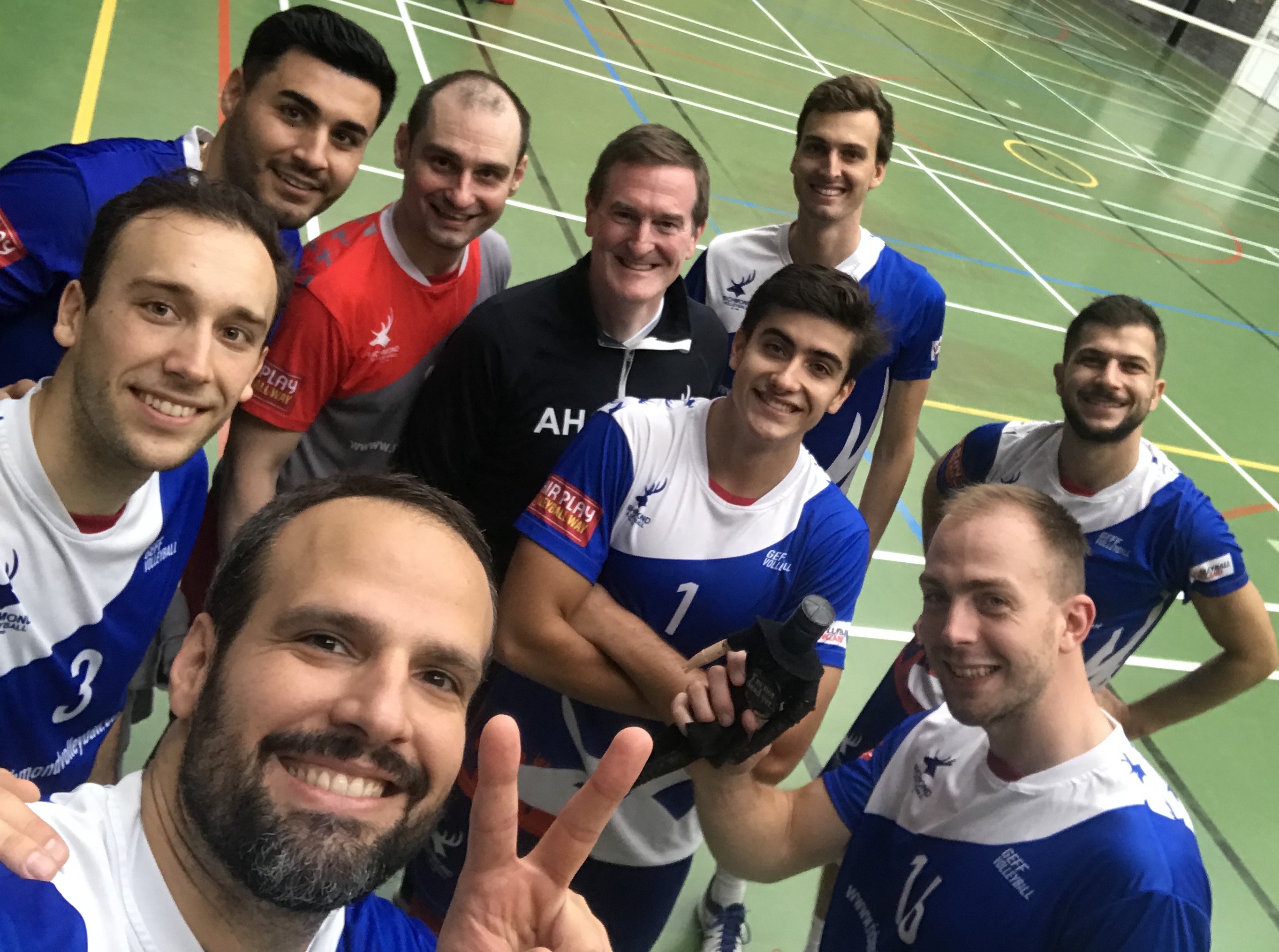 Richmond's men's side travelled to take on Tamworth Spartans in round 2 of the National KO Cup and returned with a comfortable 3-0 victory.
The men kicked off their cup campaign in convincing fashion against opposition from NVL2 North.  Coach Andy Hopper commented, "The team did a very professional job, particularly in sets two and three.  We let our concentration drop a bit towards the end of the first set but we had enough to close out the set and avoid any slip ups.  At this stage of the season the group is still developing but we're definitely going in the right direction".
After the shaky end to the first set when Richmond let a 21-17 lead slip before winning it 25-23, debutant setter David Fajkus entered the fray and made an immediate mark.  His run of probing serves helped Richmond take a 9-0 lead in set two, effectively killing off any hope the hosts had.
In set three, Javier Bello made a similar impact with a run of six jump serves contributing to his side taking a 10-1 lead.  Richmond dominated the exchanges at the net and in the end it was left to Bello to kill the final ball as set three ended 25-12, just like the second set.
Richmond will now face Black Country 1 in the third round on Saturday 9th November at Kingston Arena.
Black Knight: David Fajkus