Polonia too strong for Richmond Docklands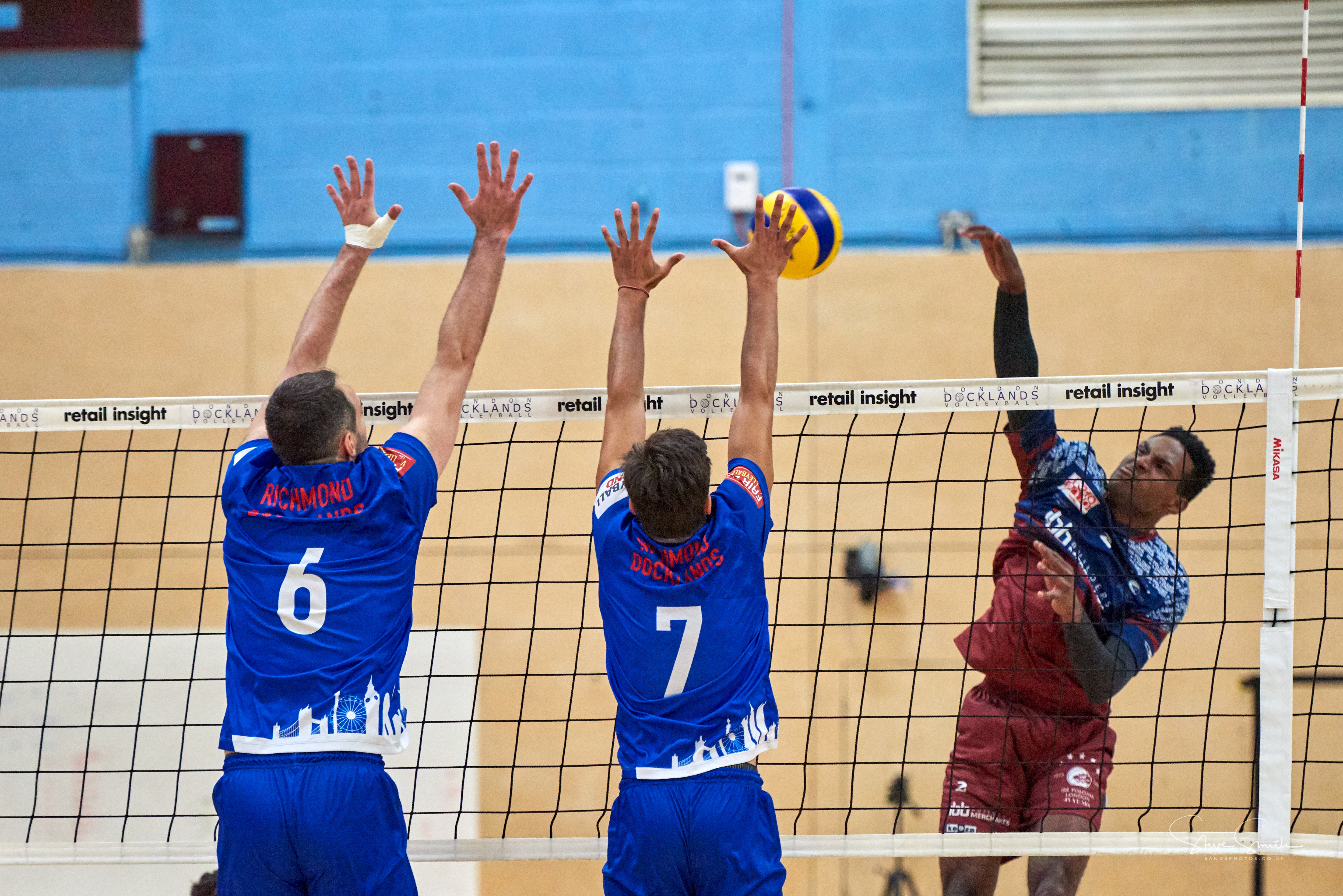 Richmond Docklands succumbed to their third Super League defeat as they hosted last year's runners up IBB Polonia.  The home side welcomed back the Bello brothers after their magnificent fifth place at the Youth Olympics.  Coach Andy Hopper threw them straight back into the mix even though they had only just returned from Argentina that morning.  Despite this, Joaquin produced an assured performance as Libero whilst Javier improved with every touch of the ball.
The Bellos and co could not have had a tougher task to face on their return to Super League action at Kingston.  New coach Simon Loftus has made some wise acquisitions in the close season as big spending Polonia try to regain the top tier crown.  With Seain Cook and Andrea Ivanov, Loftus now has two of the most powerful weapons in the league and they are two of the reasons why Polonia are many people's favourites to win the Super League title.  Despite it being Polonia's first Super League match of the season, they were ruthless in the way they took control of each set and always seemed to have another gear when their lead was threatened.
The match started 50 minutes late after an injury to a trampolinist in the hall before the match's scheduled start time meant the court could not be set up in time before the paramedics arrived.  After starting the warm-up on half the hall, the court was switched to the show court and battle could finally commence.
The set scores highlighted the gradual improvement achieved by Richmond Docklands with each set getting closer and closer.  Their best chance came in set three when the scores reached 21-21, forcing Loftus to call a time-out.  Frustratingly for Richmond Docklands a couple of unforced errors gifted the initiative back to Polonia and it was left to Cook to dispatch the killer blow to seal the set 25-22.
Hopper commented after the match, "We're frustrated again by our performance as we showed that we can compete at this level but we lacked the consistency to mount a sustained challenge.  But we know where we can improve and now we pretty much have a full squad back I'm confident we can start winning again and move up the table".
Richmond Docklands have two weeks to prepare of the next match, a crucial away trip to Sheffield on 3rd November.
Photo credit – www.sandsphotos.co.uk
Black Knight: Flavien Hias
Docklands MVP: Javier Bello                Polonia MVP: Seain Cook