Polonia make it 17 in row against battling Richmond Docklands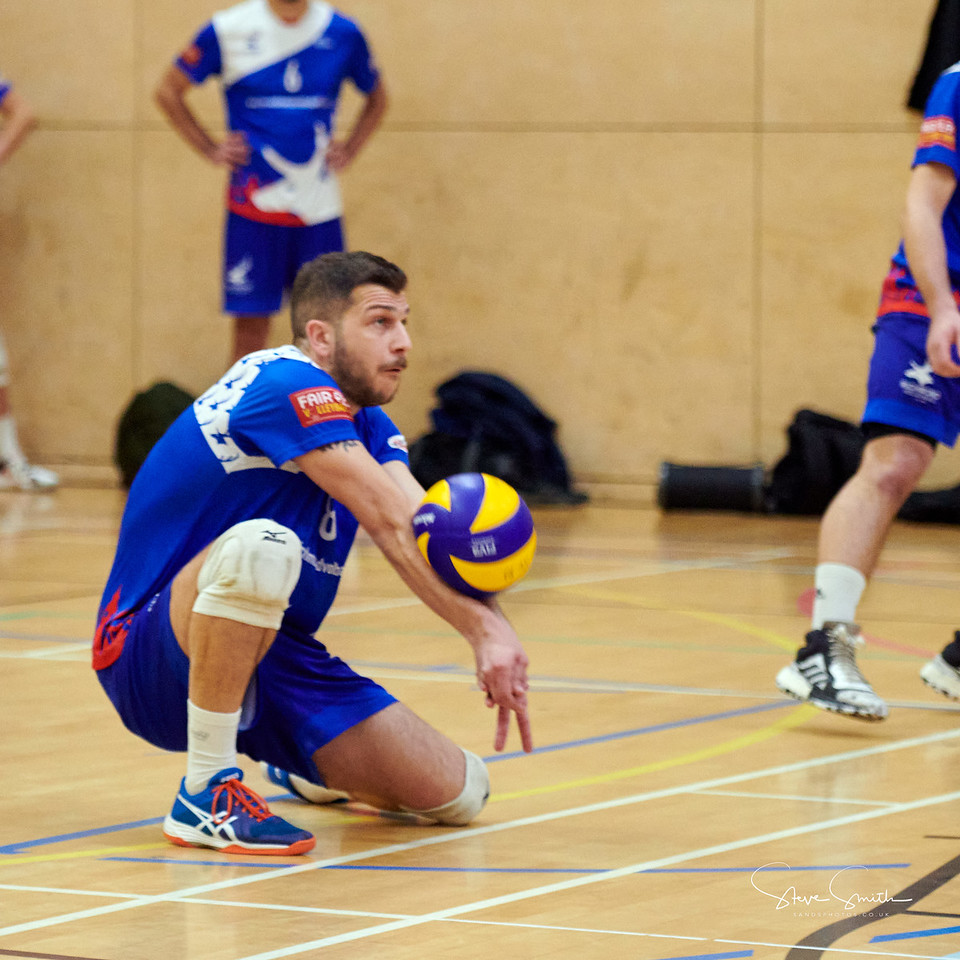 Richmond Docklands returned to Kingston Arena for the first time in almost two months to take on Super League champions IBB Polonia London.  After a run of four league wins in a row before Christmas, Richmond are still looking for their first Super League win of 2020.  It was always going to be a tough task against the current table toppers but several of Docklands' squad have connections back to the visitors so have an added incentive to win against their old team.
Polonia haven't been beaten in the domestic competitions since last season's cup final – a club record run of 16 victories. They're on course to achieve another league and cup double and set their stall out early with a punishing run of points right at the start of the match. Richmond suddenly found themselves 9-0 down and seemingly already out of the first set with only four minutes of the set gone. However, the home side slowly found their own rhythm and nibbled away at Polonia's lead. Backed up by some gritty defence from Marcel Sivak and Panos Karagiannis, Luis Bello's men battled their way back into the set. Polonia coach Vangelis Koutouleas was forced to take his second time-out with his side only 22-21 up. In the end Polonia had too much power at the net with opposite Riley Friesen a constant menace helping his side close out the set 25-22.
Docklands started the second set with more confidence but still found themselves chasing the set at 15-9 down. The introduction of Marcin Konpa brought some more guile on the wing and helped Docklands keep the scoreboard ticking over. But with the tactical serving of Polonia captain Aden Tutton consistently causing problems, the visitors took the set 25-18 at a canter.
The third set was much tighter and Docklands worked hard to have a chance of winning the set at 20-19 down. But again Polonia were able to turn up the heat when it mattered and took the set 25-22.
Polonia extended their impressive domestic run to 17 victories. However, to put their winning run in context, they have some way to go to beat the English volleyball record. That belongs to Malory who in the 1990s enjoyed a sequence of 94 wins on the trot. Richmond Docklands take on old rivals Malory next Saturday at Kingston Arena at 16:30.
Black Knight: Marcin Konpa
Docklands MVP: Mihail Caraion             Polonia MVP: Riley Friesen
Photo by Steve Smith