Richmond Docklands into cup round 3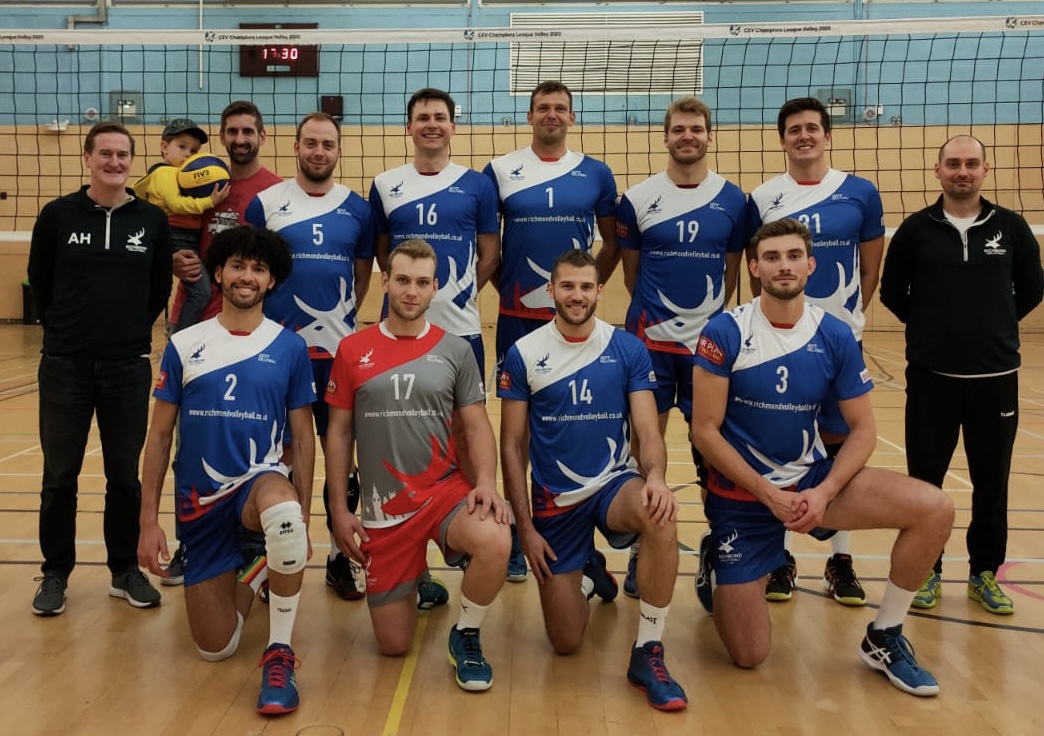 A comprehensive 3-0 win (12, 14, 14) for Richmond Docklands against Afghan VC (AVC London) saw Marcel Sivak's side coast into round 3 of the cup.  In the next round they will face Weymouth Beach VC on Saturday 13th November at Kingston College Arena.
The match marked a third Docklands' "debut" for Bruno Lusic who has returned to the squad after two spells with the team in 2012 and 2017.  He formed a powerful partnership with fellow outside hitter Vitor De Oliveira and AVC had no answer.  De Oliveira was awarded the Black Knight award for a dominate display.