u15 RVB Boys finished 4th in National Talent programme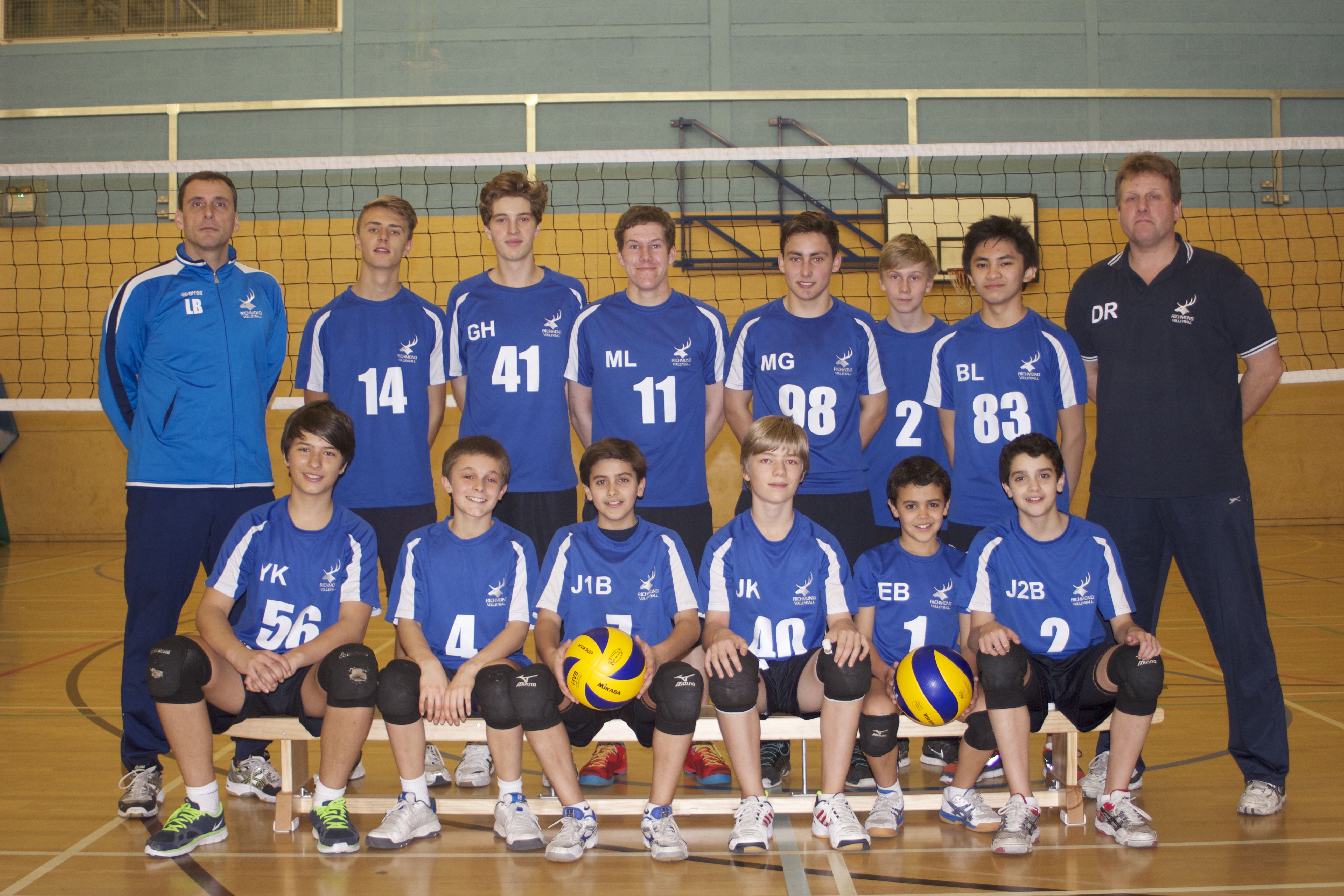 For the 1st time in club history nine local boys from Richmond Volleyball Junior Centre of Excellence represented South East at the Volleyball England u15 Inter-Regional Championships held at University of East London. The team excelled itself by finishing 4th competing against the National Academy and a Regional Academy.
The Inter Regional Championships is the culmination of the season's national talent programmes for various age groups run by the 10 regions across England & Wales: North West, North East, Yorkshire, West Midlands, East Midlands, East, London, South West, South East and Wales.
The RVB team representing 'South East England B', played six matches over two days winning three matches against London B 2-0 (25-7; 25-14), South East A (25-4; 25-14) and Yorkshire 2-0 (25-13; 25-18);and then lost to South West (National Academy Wessex) 2-1 (25; 21; 14-25; 15-12), Essex (Regional Academy Boswells) 2-1 (25-23; 20-25; 15-10) and London A (Ernest Bevin and Chadwell schools) 2-0 (29-27; 25-23).
RVB were proud to represent South East. For over 12 months RVB & South London League have developed a closer link with South East as part of the South London & Surrey Investment Zone application in the interest to develop RVB junior players. So fully supported by Volleyball England HQ and South East President on the 11th hour, RVB represented South East England B. It was a fantastic opportunity for the junior players who otherwise would not have been given the opportunity due to the fact London selection is dominated by two pre-selected school teams.
We look forward to developing our relationship further with SE programme and hopefully many more RVB players will have the opportunity to be seen at Inter-Regional level in future years to come.
All the boys (and also u15 RVB girls) will be back in action next weekend in the u15 National Finals. Thank you and well done to all the players, coaches, parents and community partners for your support.