RVB NVL Men – A 3-2 win but it took us time to get focused on Saturday!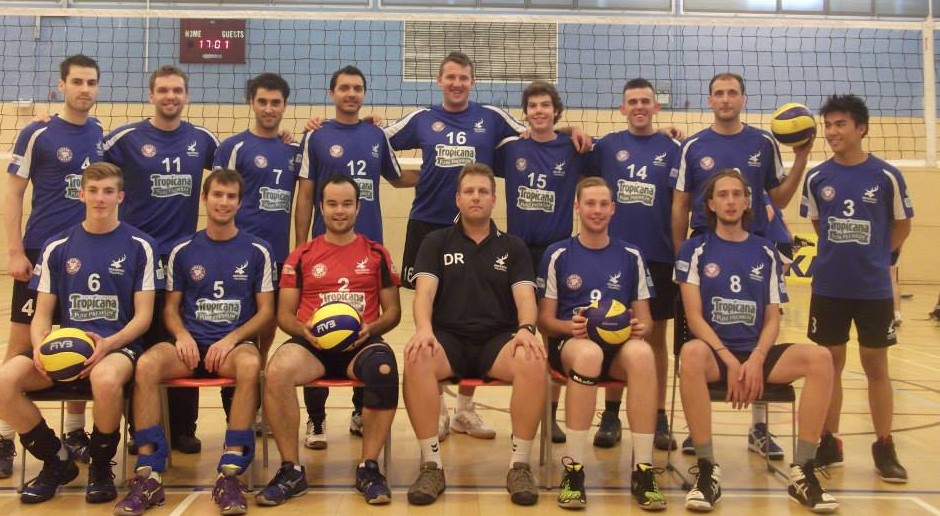 Luis Bello suffered an ankle injury 1 day before RVB rollercoaster match winning 3-2 away against Essex VC on Saturday taking RVB top of the Men's National League Division 2 South table.
RVB started strongly winning the 1st set 25-17 then lost the 2nd set 25-20. RVB imposed themselves again in the 3rd set winning 25-11 and then lost the 4th set 25-15. In the 5th set RVB took advantage at 8-5 and finished the match at 15-10.
It's a regret that we could not maintain concentration throughout the match. All the same it's important to give Essex credit for their performance. They played well and they always looked dangerous when RVB lacked the mental concentration to dominate the match.
Outside attacker Kevin Duseaux played a big game and finished the match with the highest points scored (22pts) followed by Artur Smertyha (20pts) and Romain Zerr (10 pts). Vuk Kosanvic, U17 rising junior talent (6 pts), Ryan Murphy (6pts), Reza Towfighi (6pts), Eddie Bardi (2 pts) and Adam Borbely (2pts). Libero David Morgan played exceptionally well in defence and provided the team with 74% passing assists – his best performance this season.
Overall it was a good win for RVB with Team Southampton dropping points. We now need to show more consistency with our results and performances if we want to be rewarded with a top 3 finish. It is down to us to keep the correct attitude until the end of the season.
Our next game is away traveling to Team Southampton on Saturday 8th February 2014.
Thanks for your support.
Final Result: Essex Volleyball [2] v Richmond VB (3)
Set Results: 17-25; 25-20; 11-25; 25-20; 10-15
RVB MVP: Artur Smertyha
RVB top points scorer: Kevin Duseaux