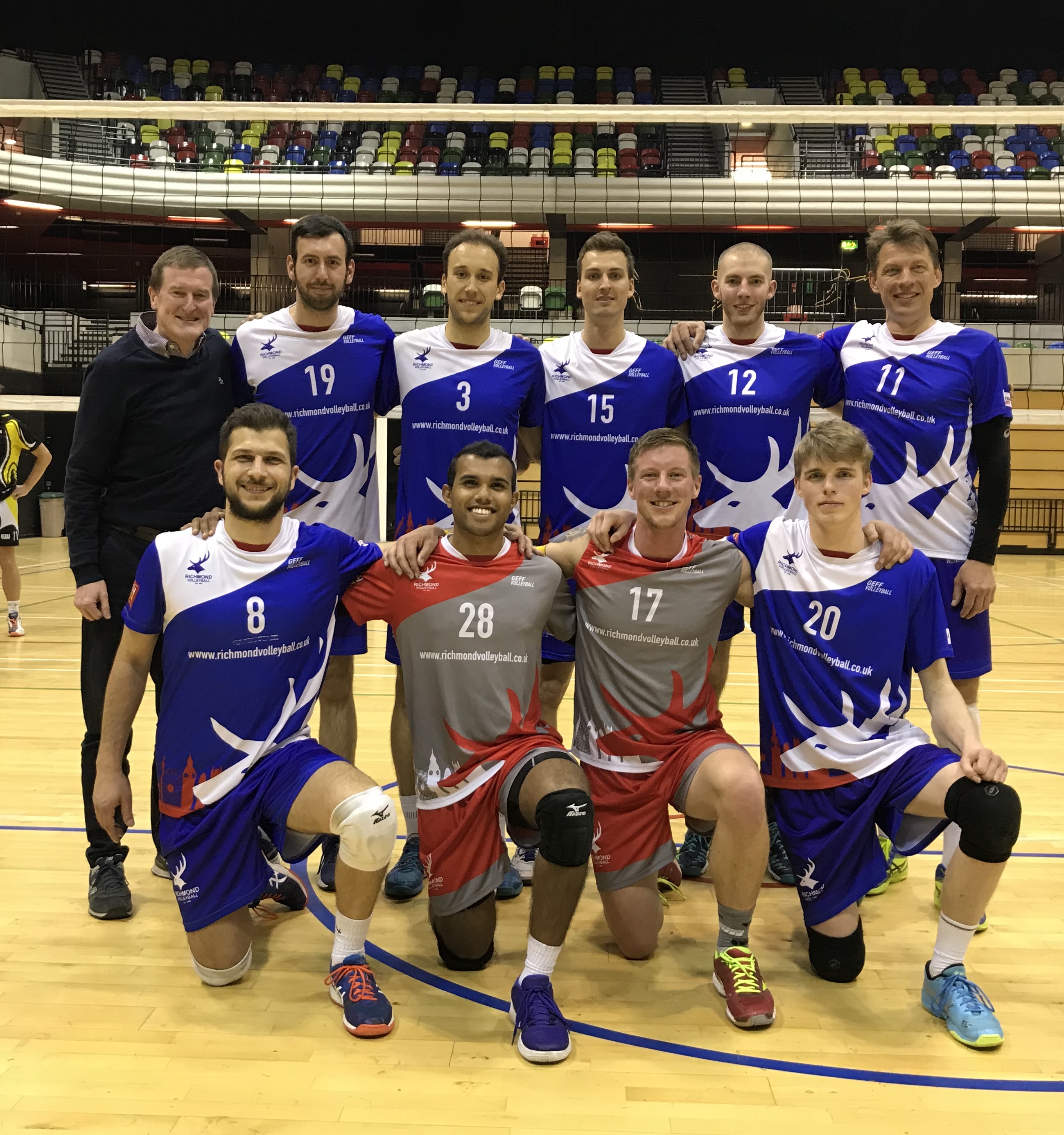 Our Men's London Premier League team are the 2018/19 Champions.  Last night they secured the title by beating Onyx 3-1 in a winners take all final battle.  After 13 matches both sides had only been defeated once so this was a virtual cup final for the championship.
After a long season, Anton Kornilov's men showed their superiority in a well supported match at the Copperbox on the Olympic Park.  Kornilov led the team with his usual enthusiasm whilst Joseph Farren, fresh from winning with the under 18s the day before, showed great maturity from the service line and in attack as well as pulling off some excellent pick-ups in defence.
The trio of middle blockers (Scott, Hias and Kosanovic) provided a constant threat at the net whilst the libero pair of Kieran Yon and Borsjan van Heijst threw themselves around for the cause.  Julian Marcon was his usual reliable point scorer whilst Panos "What would Panos do" Karagiannis was his usual Panos.
Well done guys!