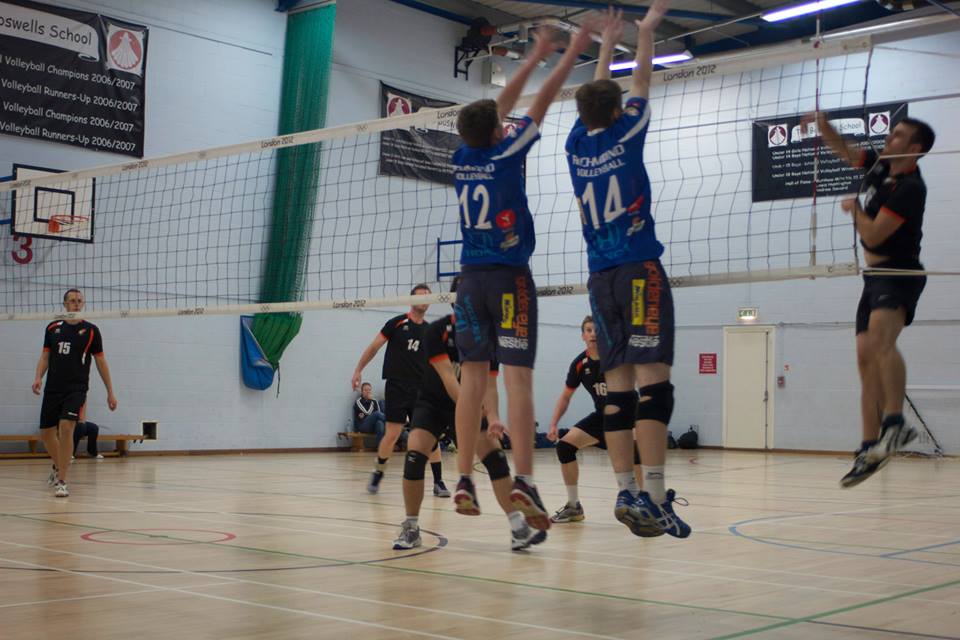 NATIONAL LEAGUE 1st Teams
RVB Men battled back from 2-1 sets down to beat Dartford 3-2 and go 2nd in the National League Div 2 keeping pressure on leaders Solent (won 5 and lost 1). MVP went to Kevin Duseaux  and top points scorer to Artur Smertyha. RVB Women lost 3-1 at home against Plymouth. MVP went to Hannah Robinson.
NATIONAL LEAGUE 2nd Teams (Youth)
Congrats to the RVB Men's Youth team, staff & parents! Great win (3-0) over Essex Boswells Jrs in NVL Men's Div 3 Fixture & go top in the league.  Men's Youth continued their impressive form winning 3-2 over University East London (scholarship players) in NVL Men's Div 3 Fixture (won 6 & lost 2).
Vuk Kosanovic  (u18) was voted best player against Boswells and joins Javier Bello (u14) at the top of the MVP nominations with 3 each. Giacomo Hopf (U16) played the International Schools Sports Association (ISSA) tournament with his school team, finishing 2nd and being awarded one of the MVP's recognitions
COUNTY TEAMS (3rd & 4th)
RVB London Men won 3-2 against Flaming 6 and go top of London Div 1 with 4 wins.  RVB Surrey Men lost 3-1 to Guildford in Surrey Div 1 Fixture (won 1 & lost 3).
COUNTY & LOCAL LEAGUE  (30 TEAMS)
South London League held at Richmond College (central venue) is growing with much interest, developing and promoting volleyball in South West London & Surrey.  The league runs weekly matches hosting many RVB adult and junior teams: Mixed Divisions (Monday) 14 teams, Men's Division (Tuesday's) 7 teams, Women's Division (Tuesday), 4 teams, and a Junior Division (6 teams).
OFF THE COURT
u15 Martha Bullen (Orleans Park School) has been selected to attend the England Cadet's training camp in November.
Our full range of merchandise is now available to purchase at all home games – just stop-by our Merchandise stall when you arrive at Kingston Arena or any time  during the game!
Thank you for your support!
NVL HOME FIXTURES THIS WEEKEND
Sunday 30th  November 2014 Kingston Arena
RVB NVL Men's 1st Team v's * Team Southampton – 1st serve @ 1.30pm
Come and Support – entrance is FREE!