J.Bello had a great setting debut for the team – RVB win 3-1 against Cardiff and go 4th in the league!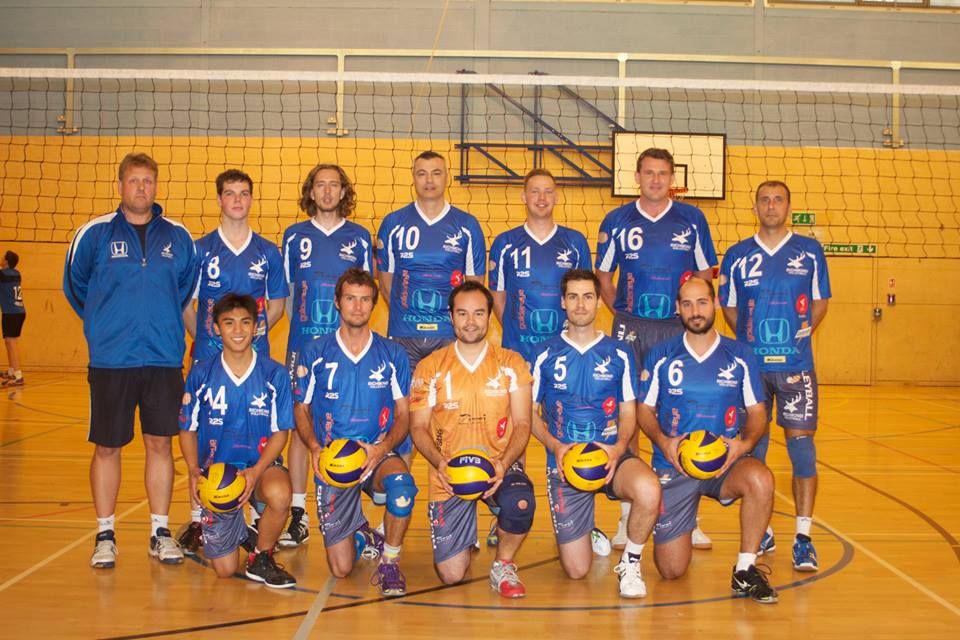 Dear Richmond supporter,
I was proud of how the team responded last Sunday wining 3-1 against Cardiff VC after a below-par display against Solent keeping the Antlers 4th (won 2, lost 1) in the Men's National League Division 2 South table.
We had a satisfactory team performance (33%), with average hitting (37%) and average passing (46%) but we did demonstrate quality in blocking (41%) and strong setting (94% – our best this season)! Although we lost the initiative in the 2nd and 4th sets we still won – a good sign! Team was fighting!
It was important for the team to produce a positive result and they did that.  I hope we can consolidate on our performances and push further up the league table.
We don't have a Cup Match on Saturday 11th October (opposition pulled out), so we now prepare ourselves to travel away against Exeter (won 0, lost 2) on Saturday 18th October for a 11.30 am warm-up / 12 noon start.
Thanks for your support.
Final Result: Richmond Volleyball [3] v Cardiff VC (1)
Set Results:   16-25; 25-23; 25-13; 25-23
RVB MVP:  Artur Smertyha
RVB Top points scorer: Artur Smertyha