Unprecedented success for our Juniors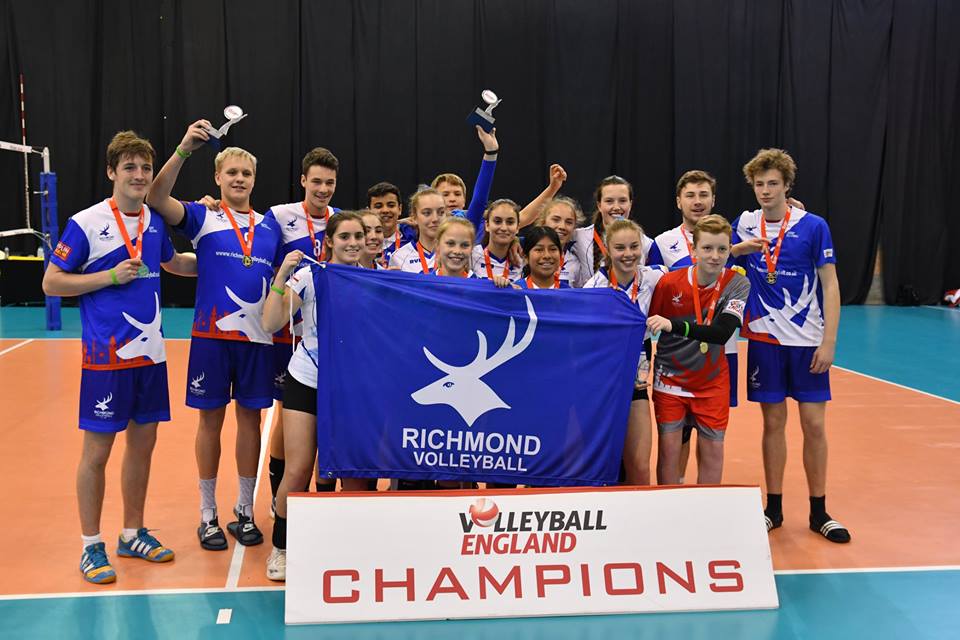 Richmond led the way at this weekend's National Cup Finals in Kettering, taking home an unprecedented four titles and one silver medal.  A fantastic achievement by all concerned.
Results:
Girls Under 15s – Richmond beat Urmston Grammar 2-1
Girls Under 16s – Richmond beat Graveney and Malory Eagles 3-0
Women's Under 18s – Tameside beat Richmond 3-2
Boys Under 15s – Richmond beat Boswells 2-0
Men's Under 18s – Richmond beat Wessex 3-0
Men's coach Luis Bello summed up the weekend, "The key was not only to win against a team we had defeated twice this season, but to display our consistency, technical ability and experience. The boys did exactly that and came victorious without dropping a set in the whole year".
"We were worried that Noah's injury was going to affect the team, but on the contrary it only made the team be more focused and hungry for the victory".
"The under 15 boys started a little shaky in the first set and the challenge was to get the boys to understand their individual responsibilities while working as a team".